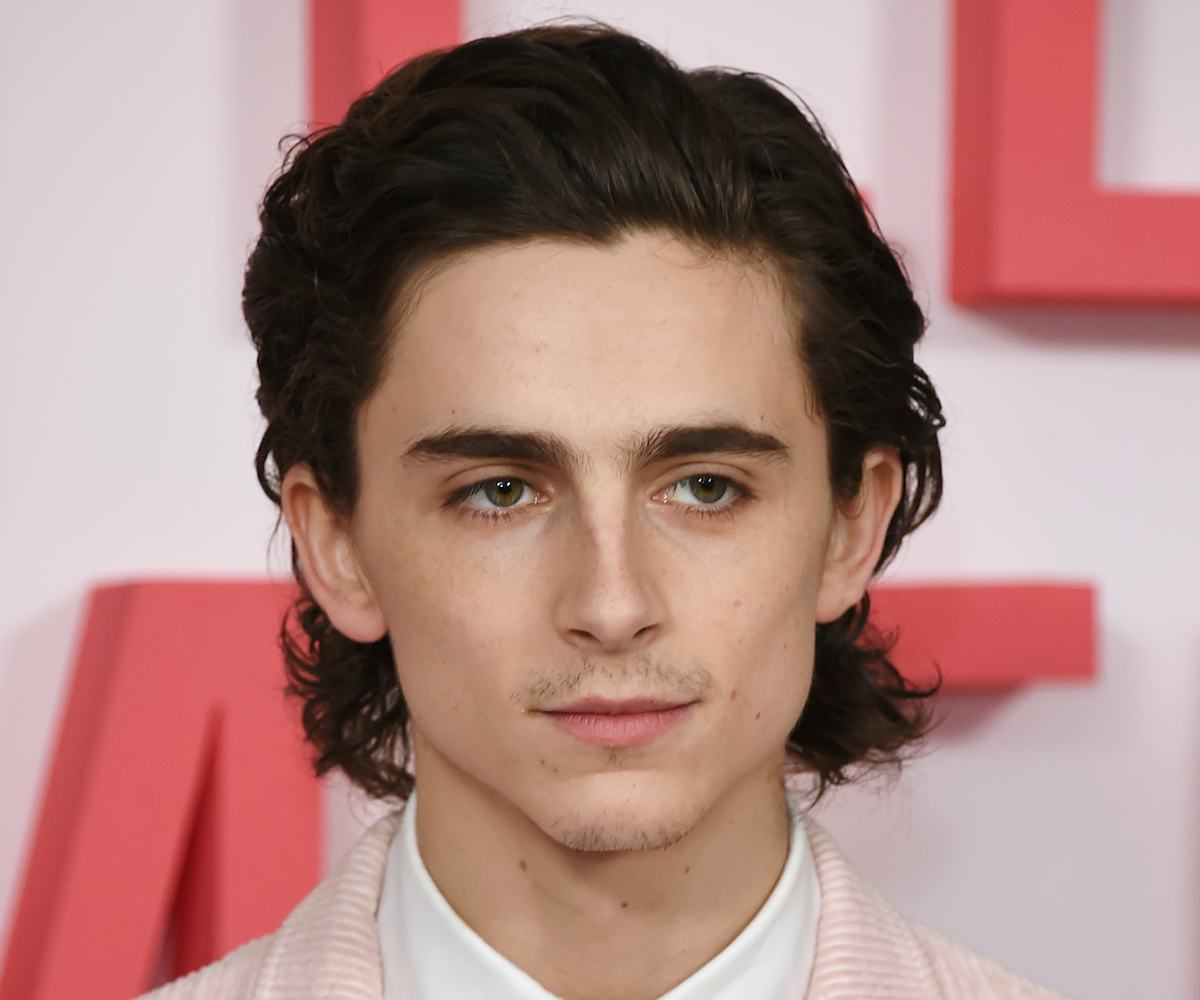 Photo by David M. Benett/Dave Benett/WireImage/Getty
Which Upcoming Timothée Chalamet Film Will Land Him An Oscar?
With a new Bob Dylan biopic in the mix, anything is possible
Timothée Chalamet's career didn't start with Call Me By Your Name, but the Luca Guadagnino adaptation of André Aciman's beloved gay romance was certainly the first film to seriously propel the young actor into superstardom. As the 17-year-old Elio Perlman, Chalamet gave a revelatory performance, and when the Academy Awards rolled around just months after its release, many felt that the rising star had a real shot at securing Oscar gold. Unfortunately, in the end, our sartorial god lost out to Gary Oldman (or, as I like to call him, Old Man Gary), and every would-be awards-player he's starred in since (like 2018's Beautiful Boy and last year's The King) has failed to inspire the same gusto. But with three more hotly-anticipated projects dropping in the near future — including a recently-announced Bob Dylan biopic that may or may not be called Going Electric — it's possible that Chalamet's trophy is right around the corner.
The only question is: Which film is going to be the one to shoot Chalamet across the finish line? We've done some thinking and have ranked the three upcoming films, from least likely to most likely.
The French Dispatch (2020): Wes Anderson has become something of a mainstay with the Academy for his writing, garnering Best Original Screenplay nominations for three of his films (The Royal Tenenbaums, Moonrise Kingdom, and The Grand Budapest Hotel). But the illustrious director has been decidedly less lucky when it's come to garnering the same acclaim for his actors —even frequent collaborator Tilda Swinton. Which is why it's questionable to think that Anderson's upcoming The French Dispatch will be the film to push Chalamet into the Oscar race again, no matter how much life he'll inevitably bring to the role. Especially since there is no way of knowing how big of a role Chalamet will ultimately play in this film — Anderson is known for treating ensembles like ensembles, after all, it's a safer bet to assume that The French Dispatch will serve as a boost to his profile and probably nothing more. (It's also a chance for him to reunite with his Lady Bird and Little Women co-star Saoirse Ronan, and that's perhaps more important than anything.)
Dune (2020): Frank Herbert's novel Dune is one of the most revered science fiction works in the history of the genre, so it stands that a fresh adaptation will arrive as a guaranteed Moment — especially since David Lynch's 1984 version, starring Kyle MacLachlan, was considered a disappointment by many. That this new version is being directed by Denis Villeneuve (of Arrival and Blade Runner 2049 fame) gives it an added boost, since we at least know that it is being helmed by someone with a proven command over science fiction narratives. Many details about the movie are being kept under wraps, but if it follows the action-heavy plot of the original novel, it's a pretty safe assumption that Chalamet (as lead character Paul Atreides) will be given plenty of opportunities to show off his acting chops. The Academy has been somewhat resistant to awarding performances in genre films (justice for Charlize Theron in Mad Max: Fury Road), but if Leonardo DiCaprio can win for The Revenant, anything is possible.
Untitled Bob Dylan Biopic (Soon): Let's start with the obvious: the Academy of Motion Picture Arts and Sciences is a complete sucker for an actor playing a real-life person. It's the main reason Gary Oldman beat Chalamet in 2018 (he did a full transformation into Winston Churchill, after all) and it's why Charlize Theron and Nicole Kidman (as Bombshell's Megyn Kelly and Gretchen Carlson, respectively) are shaping up to be major players in this year's race despite their movie premiering to middling reviews. So there's no way Chalamet, who has already proven himself to be a consummate performer capable of playing many different types of role, doesn't end up in the awards conversation for playing one of the most famous rock musicians of all-time. Add in the fact that the film is rumored to take place during the era Bob Dylan made the highly controversial pivot from acoustic folk music to electric guitar-led rock, and you have an indomitable recipe for success. And while there is no word yet on whether Chalamet will actually sing in the film (a guaranteed boost if he does), according to Deadline, he has already begun taking guitar lessons in preparation. Finally, the film is being directed by James Mangold, whose Logan was nominated for a screenplay Oscar in 2018 (the first live-action superhero movie to do so) and who is currently hoping to see his Ford v. Ferrari lead Christian Bale secure a nomination next Monday. So, yes, it's hard to imagine a world where Chalamet doesn't end up in the mix. I don't know about you, but I'm ready to go electric.