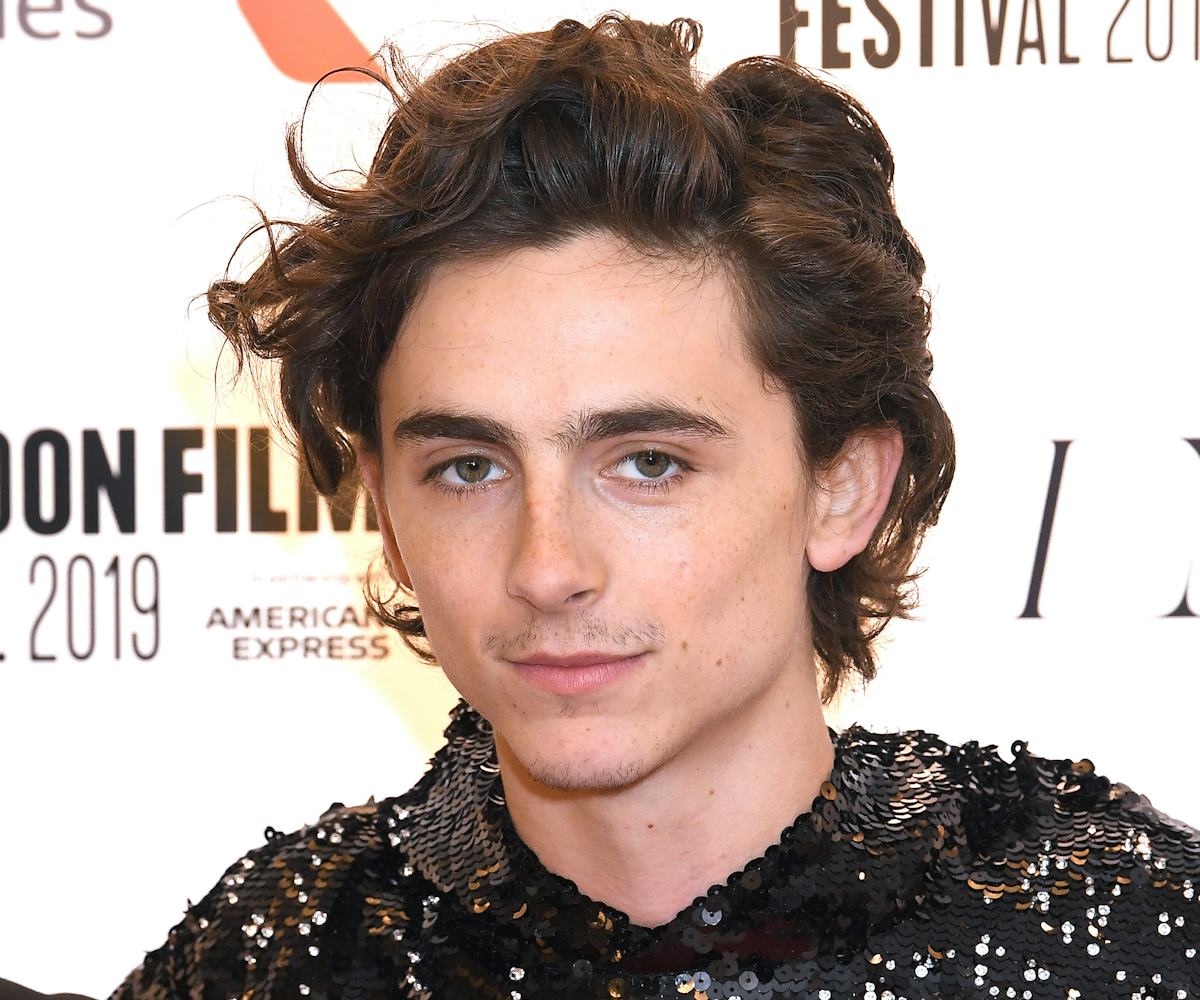 Photo by Anthony Harvey/Shutterstock
Timothée Chalamet Lit Up The Red Carpet In A Glitter Hoodie
A black-tie dress code calls for a little bit of bling
Timothée Chalamet will now officially go down in history as someone who can make a glittery hoodie chic. The actor wore custom Louis Vuitton to the UK premiere of The King on Thursday, pairing the sequined hoodie with black pants and lace-up patent leather boots. Few could pull off three textures while also satisfying a black-tie dress code, but somehow, Chalamet did just that.
At this point, we've come to expect nothing but a slay from Chalamet, who has mastered the art of red-carpet dressing. So much so that we look forward to his arrival whenever he steps out.
And we're not the only ones: At the first glimpse of the shimmery top, Twitter went wild.
This isn't the first time Chalamet has served a little sparkle on the carpet. We will never forget the glitter harness at The Golden Globes, which also set the internet ablaze. Then there's the slime green turtleneck he wore last night.