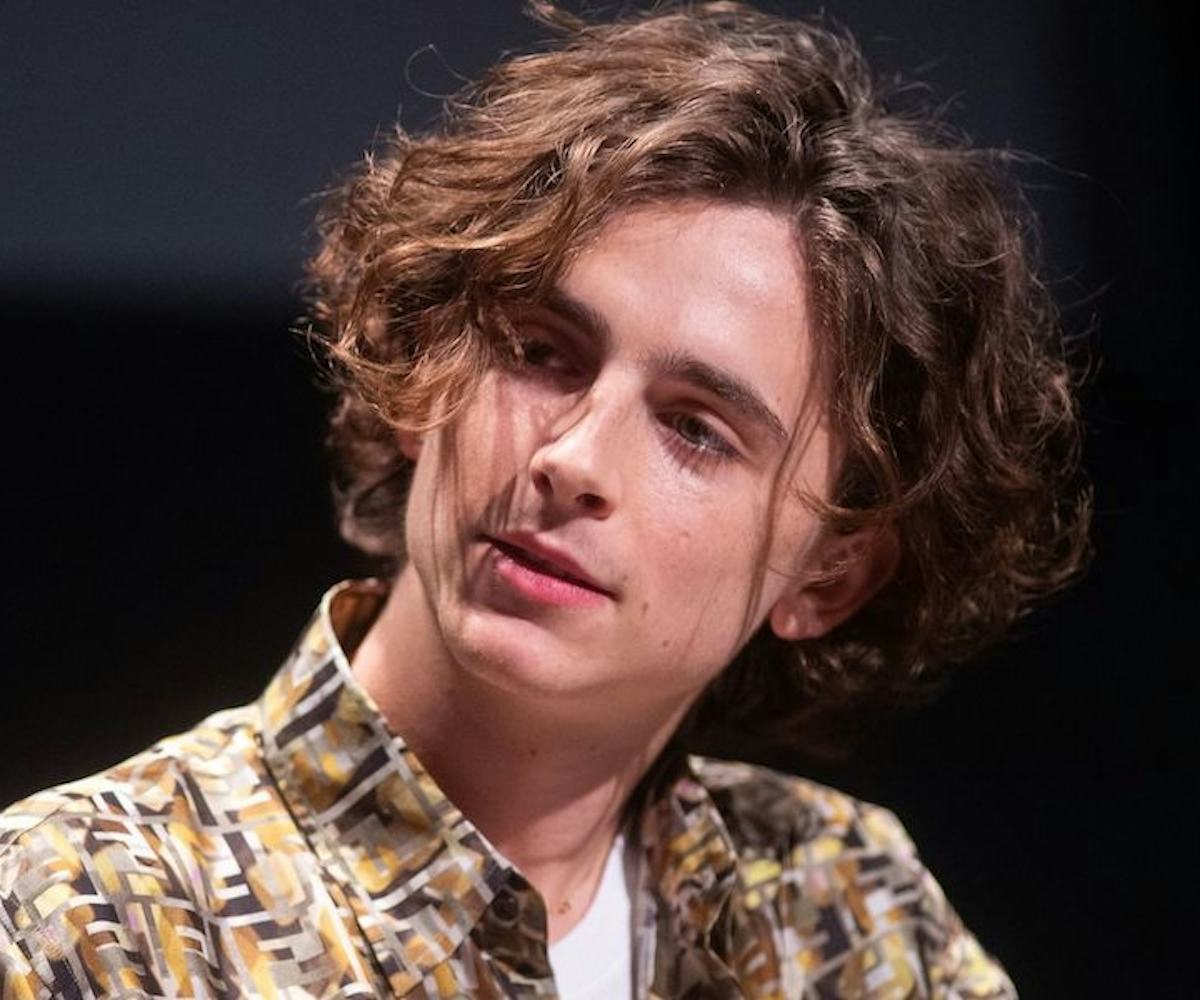 Photo by BAFTA/Shutterstock
Timothée Chalamet Isn't Letting The Slime Green Trend Die
This is a VERY GOOD turtleneck
Timothée Chalamet said slime green stays forever, and I'm ready to devote myself to the cause. As Chalamet walked the red carpet for the New York City premiere of his new Netflix period film The King, the actor brightened up his black Givenchy suit with an eye-catching neon turtleneck.
The crisp cut and color of his shirt bring the otherwise-classic outfit to the next level. Luckily, Chalamet's bowl cut for the film has since grown out, so he no longer looks like a child whose mother dressed them for school picture day—and, instead, exudes cool.
Almost exactly a month ago, Chalamet wore another very good outfit on the red carpet for a premiere of The King, made up of a monochrome Haider Ackermann suit and a cummerbund. He added his own signature flair to the look by messily rolling up the suit pants to show off Chelsea boots similar to those he wore last night.
Take a closer look at the 'fit, below, and revisit all of our favorite Chalamet looks while you're at it.