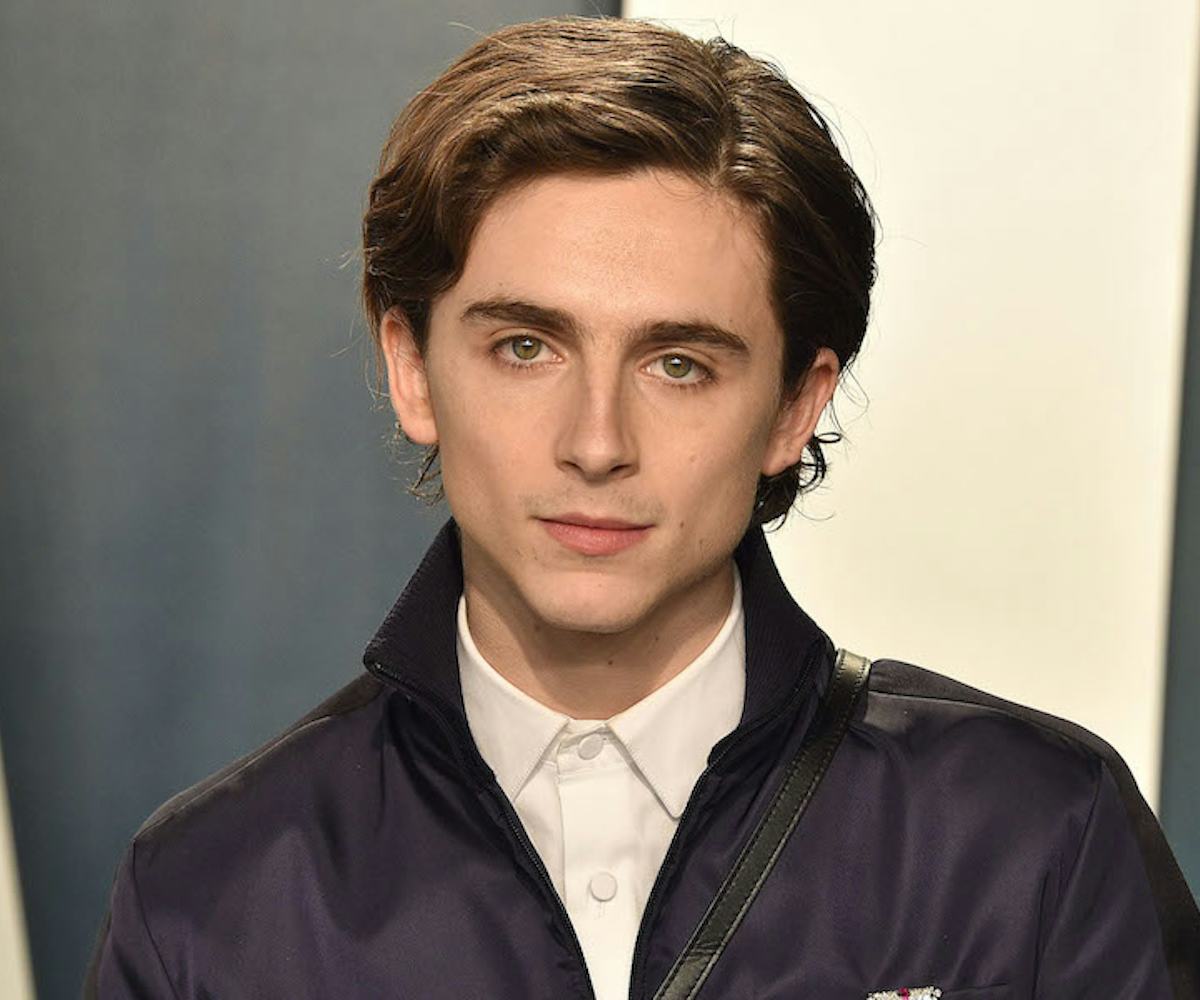 Photo by David Crotty/Patrick McMullan via Getty Images
Wes Anderson's 'The French Dispatch' Poster Features Timothée Chalamet In The Tub
His 'Little Women' and 'Lady Bird' co-star Saoirse Ronan also stars in the film
Wes Anderson's star-packed 10th film, The French Dispatch, is getting its first trailer soon. But until then, the director has shared a whimsical poster for the film in the classic illustrative style of his brother, Eric Chase Anderson.
The poster displays the film's full official title: The French Dispatch of the Liberty, Kansas Evening Sun.Per IndieWire, the film is "a love letter to journalists set at an outpost of an American newspaper in 20th-century Paris and centers on three storylines." Anderson's first film shot in France, The French Dispatch features a dynamite ensemble cast comprised of Anderson-regulars like Bill Murray, Frances McDormand, Adrien Brody, Owen Wilson, and Tilda Swinton in addition to Timothée Chalamet, Elisabeth Moss, Saoirse Ronan, Benicio del Toro, and Jeffrey Wright.
The poster, which looks a bit like a retro New Yorker magazine cover, shows each of the film's characters engaged in various activities in the City of Lights. Swinton, McDormand, and Wright are all writing something down or about to, while Murray stands in the center looking disheveled. Brody, Del Toro, and Wilson appear to represent three types of Parisian bros: finance bro, painter bro, and bicyclist/photography bro, respectively. French actress Léa Seydoux stands contemplating a whip and a revolver, hinting at the dramatic fulcrum of the film's plot. And while Ronan didn't make the poster's cut, fans will be thrilled to see her frequent co-star Chalamet sitting nude in the tub, writing in a notebook. There's lots more to unpack, but that's a good place to start.
So what does it all mean? Given that this is an Anderson film, speculation will only get us so far, but it's sure to be full of quirky twists and turns and heavy in character development. The one thing we can confidently say is that it will be a charming depiction of Parisian life with a focus on characters who like to write. Sounds perfect.