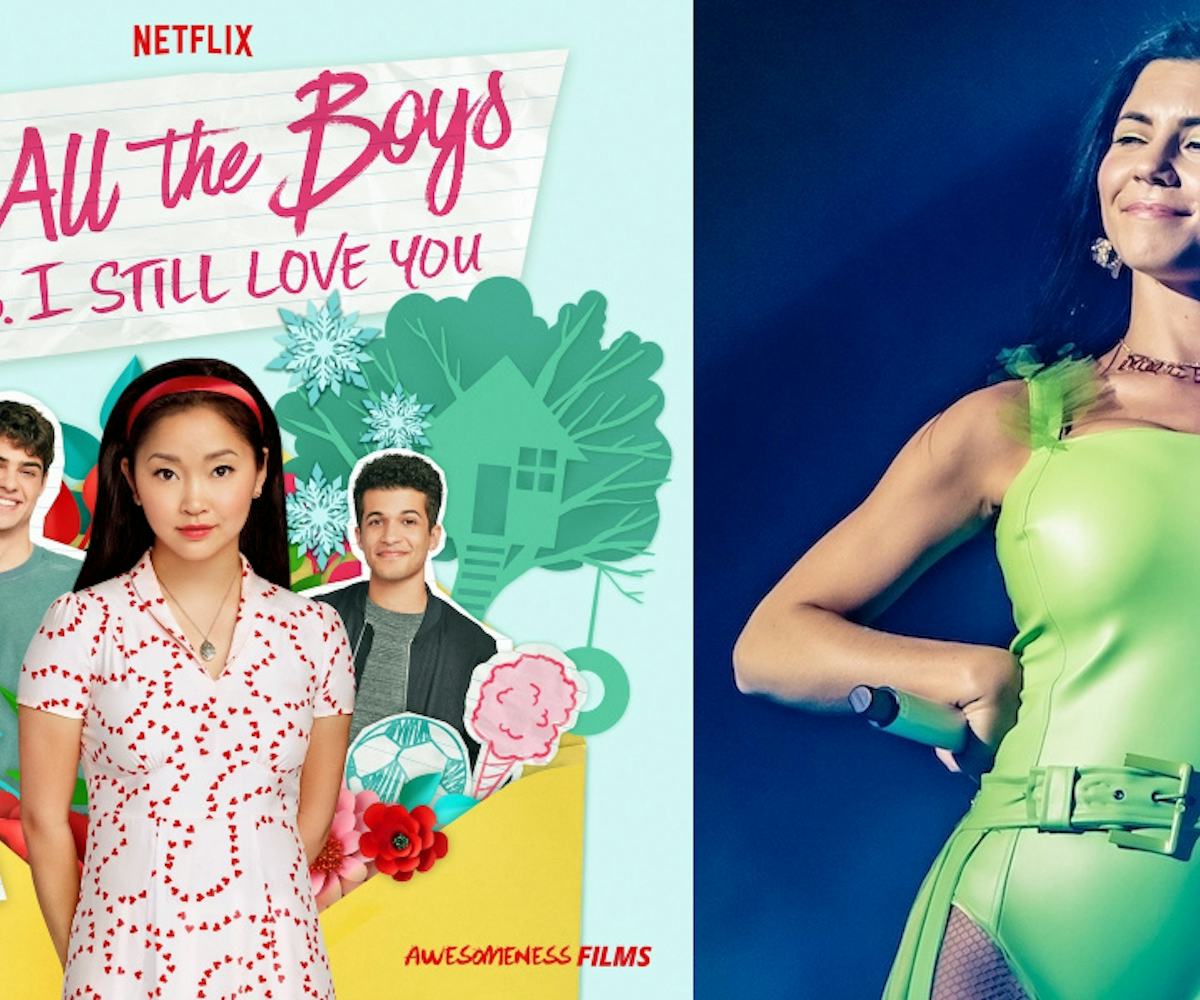 Photo courtesy of Netflix, Photo by Sergione Infuso/Corbis via Getty Images
'To All The Boys: P.S. I Still Love You' Soundtrack Has A Brand New MARINA Song
Plus Cayetana, Sofi Tukker, and more
What has a juicy love triangle, Lana Condor's immense talent, and now, a brand new single from MARINA? The highly anticipated To All The Boys I've Loved Before sequel, P.S. I Still Love You. As if fans of the Jenny Han franchise weren't excited enough to finally meet John Ambrose McLaren and dig into all the feelings he'll stir up, now, there's a killer soundtrack to come along with it.
As Lara Jean sorts out her emotions, viewers will be treated to a selection of love songs and danceable tunes from some of your favorite artists. The newly revealed tracklist features a total of six songs exclusive to the film, the first of which is titled "About Love," written and performed by the bubblegum b*tch herself, MARINA. The remaining five are contributed by several buzzy up-and-comers, including The New Respects, OTR, and Bad Child. Other previously-released standout tracks to appear on the soundtrack and in the film include "Age of Consent" from now-defunct indie rock band Cayetana, Sofi Tukker hit "Purple Hat,"and "Better By Myself" by Hey Violet.
To All the Boys: P.S. I Still Love You (Original Soundtrack) hits digital streaming platforms on February 7, just ahead of the film's February 12 release to Netflix. Check out the official album artwork and track list below.
1. "I Can't Believe" - CYN
2. "Age Of Consent" - Cayetana
3. "About Love" - MARINA**
4. "Crashing" - ILLENIUM ft. Bahari
5. "Moral of the Story" - Ashe
6. "Midnight Sun" - OTR, Ukiyo**
7. "Purple Hat" - Sofi Tukker
8. "Candy" - Bad Child ft. Ryan Chambers**
9. "Way Back In" - Ages and Ages
10. "As I'll Ever Be" - Chaz Cardigan**
11. "Honest" - Hanne Mjoen**
12. "You're Mine" - Lola Marsh
13. "You Should Be Dancing" - The New Respects**
14. "Better By Myself" - Hey Violet
15. "Something Like This" - Gordi