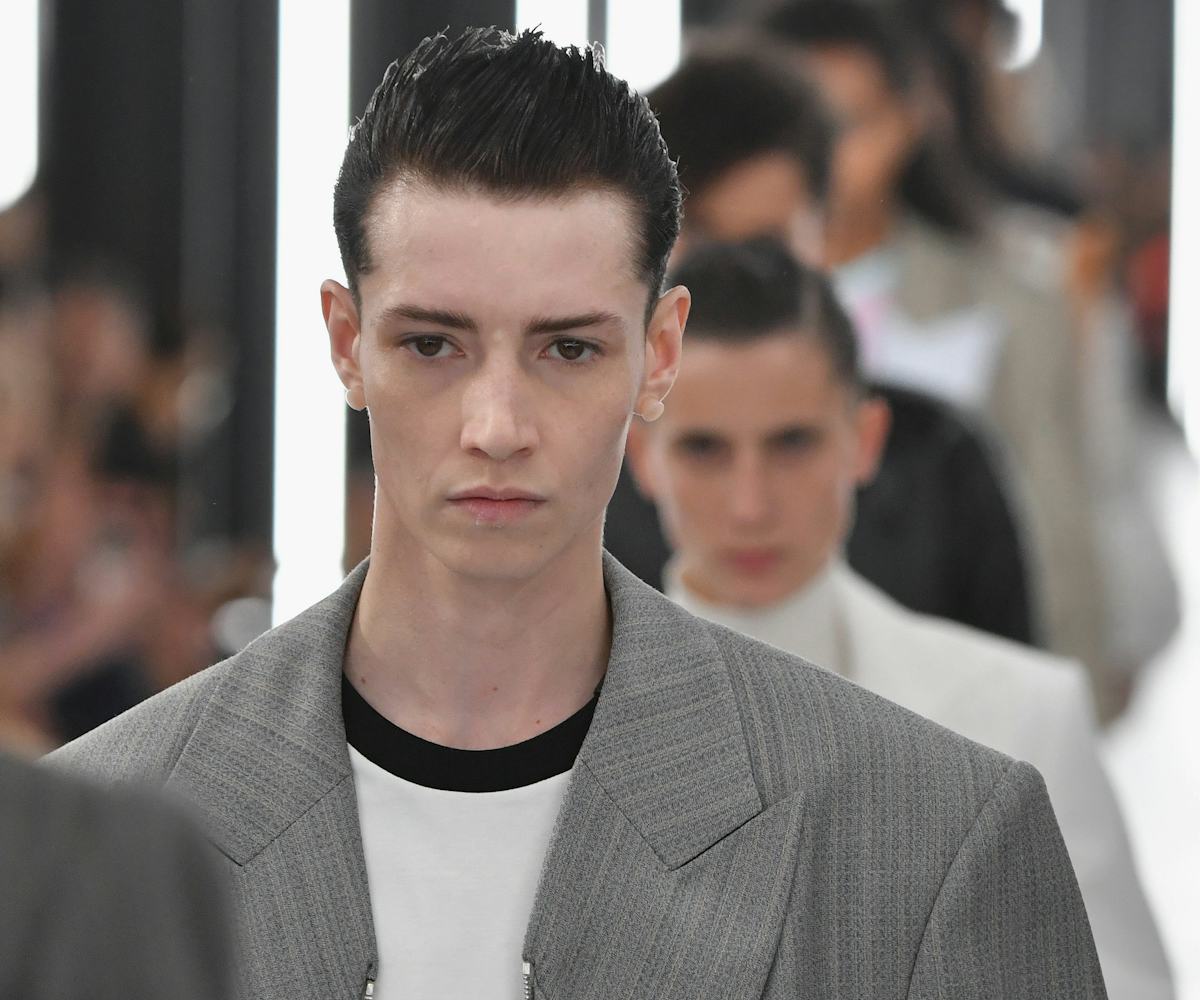 Photo by Pascal Le Segretain/Getty Images
A New Documentary Follows A Louis Vuitton Model's Transition
'Krow's TRANSformation' is seeking funding on Kickstarter
Trans model Krow is the subject of a new documentary from filmmaker Gina Hole Lazarowich, who documented his transition starting from his last shoot as a female model. Krow's TRANSformation was made completely unfunded, and as the filmmaker approaches post-production, she and Krow have started a Kickstarter campaign to see the powerful film through to the final stages.
In the trailer, revealed via Kickstarter, viewers see pivotal moments in Krow's transition—first picking up hormones from the pharmacy, discussing coming out to his mother, and more—dubbed as a sort of "how-to" transition in the campaign description. As well, Krow shared a personal "plea" video describing the meaningful project, and asking for help with funding.
Krow made his first modeling appearance post-transition on the Louis Vuitton SS19 runway at Paris Fashion Week, which was captured in the documentary. He had modeled for years prior to transitioning, but quit in order to make the change. At the time, he told Dazed, "I enjoyed modeling but it also was hard because it was a constant reminder that I was acting like something I wasn't truly inside."
He added later, "Seeing so many gender fluid and queer models being represented and being able to just be themselves is really inspiring—hopefully more kids will connect to these wonderful people and see it's okay to just be yourself without restrictions or limitations. Giving this opportunity to a community that isn't very represented in the public eye is incredible and shows just how far the world has come."
Watch the official trailer for Krow's TRANSformation, below, and find out more about how you can help put the film through post-production here.