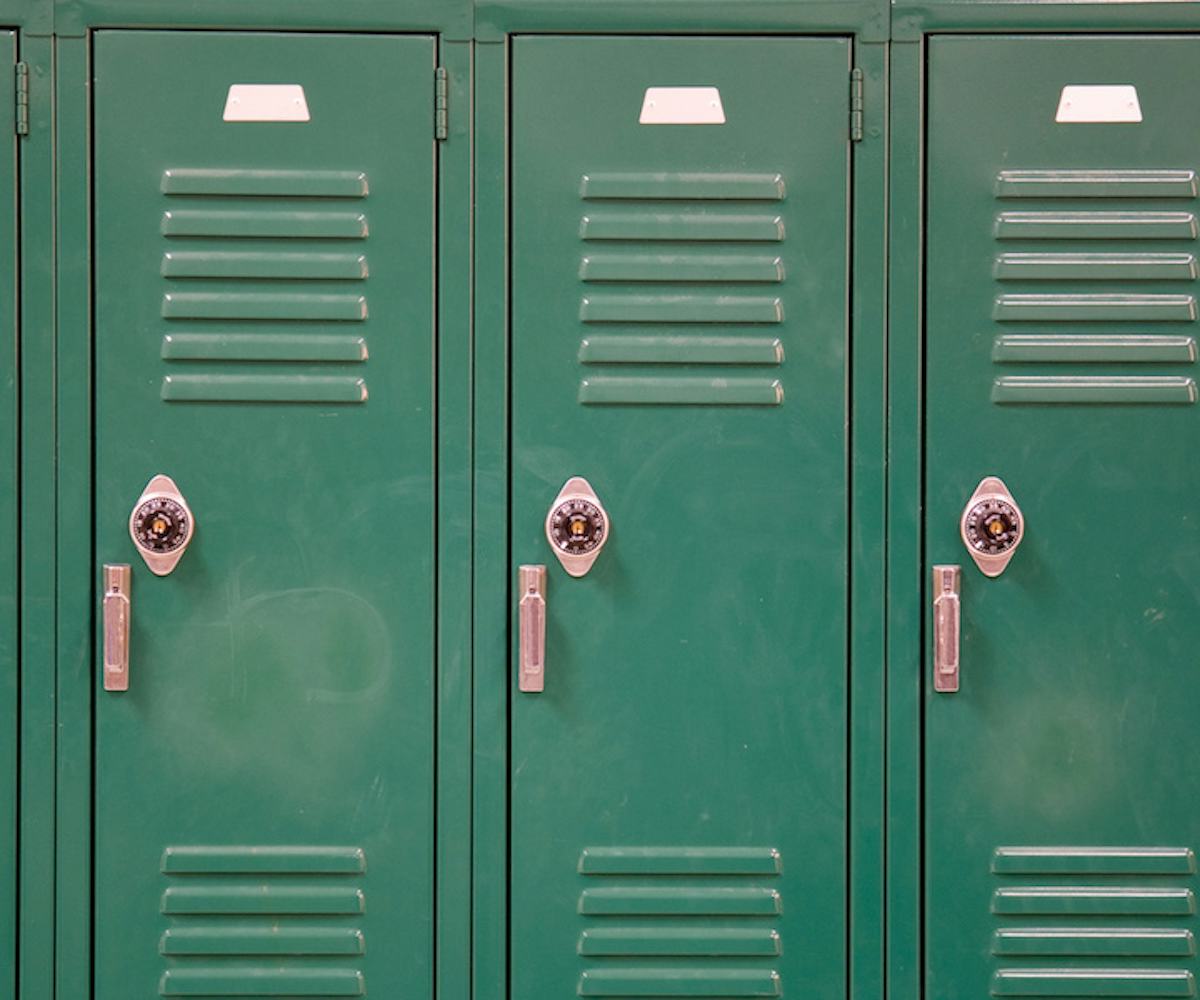 Trans Teen Suing After Being Forced To Use Segregated Locker Room
Despite having used the locker room that matched his gender identity for months prior
Anoka-Hennepin School District in Minnesota is the subject of a new lawsuit after rescinding locker room privileges from a trans student, and instead forcing him to use a segregated room despite having used the same locker room as the rest of the student population for months. This is the district's second major case regarding the mistreatment of queer student population, as, according to the ACLU of Minnesota which is handling the case alongside Gender Justice, the district was sued following the suicides of nine queer students over two years. The former lawsuit alleged the district "allowed uncontrolled bullying and created unequal access to education."
According to the complaint, shared by the ACLU and Teen Vogue, the student—referred to as N.H. for privacy—had transitioned socially prior to high school and upon entering high school in fall 2015, the staff seemed to be "welcoming and supportive." According to Twin Cities Pioneer Press, "The teen's complaint says his teammates and swim coach supported him. School staff used his preferred name and pronouns, and the coach worked with him to decide what kind of swimsuit he'd wear."
N.H. participated on the boys' swim team, and used the boys' locker room, through February 1 of 2016, when N.H. was pulled out of class and informed he would no longer be allowed to use the boys' locker room, and instead had to use a separate room of his own. He was hospitalized due to mental health concerns only four days later.
"Throughout the remainder of the 2016 school year, and during much of the 2017 school year, this degrading and stigmatizing segregation singled N.H. out as unfit to use the same changing facilities that are available to cis-gender male students," the complaint reads. "N.H. was hospitalized again following a public debate during which the Board heard testimony from members of the public affiliated with hate groups, and ultimately his parents and care providers determined it was critical that he complete his high school education elsewhere."
"The stakes in this case are high and all too real," Gender Justice executive director Megan Peterson said to the ACLU. "Nearly three percent of Minnesota students identify as transgender or gender diverse," adding later, "Transgender students are two to three times more likely to experience daily verbal and physical harassment, and more than half attempt suicide. As adults, we have an obligation to protect these kids."