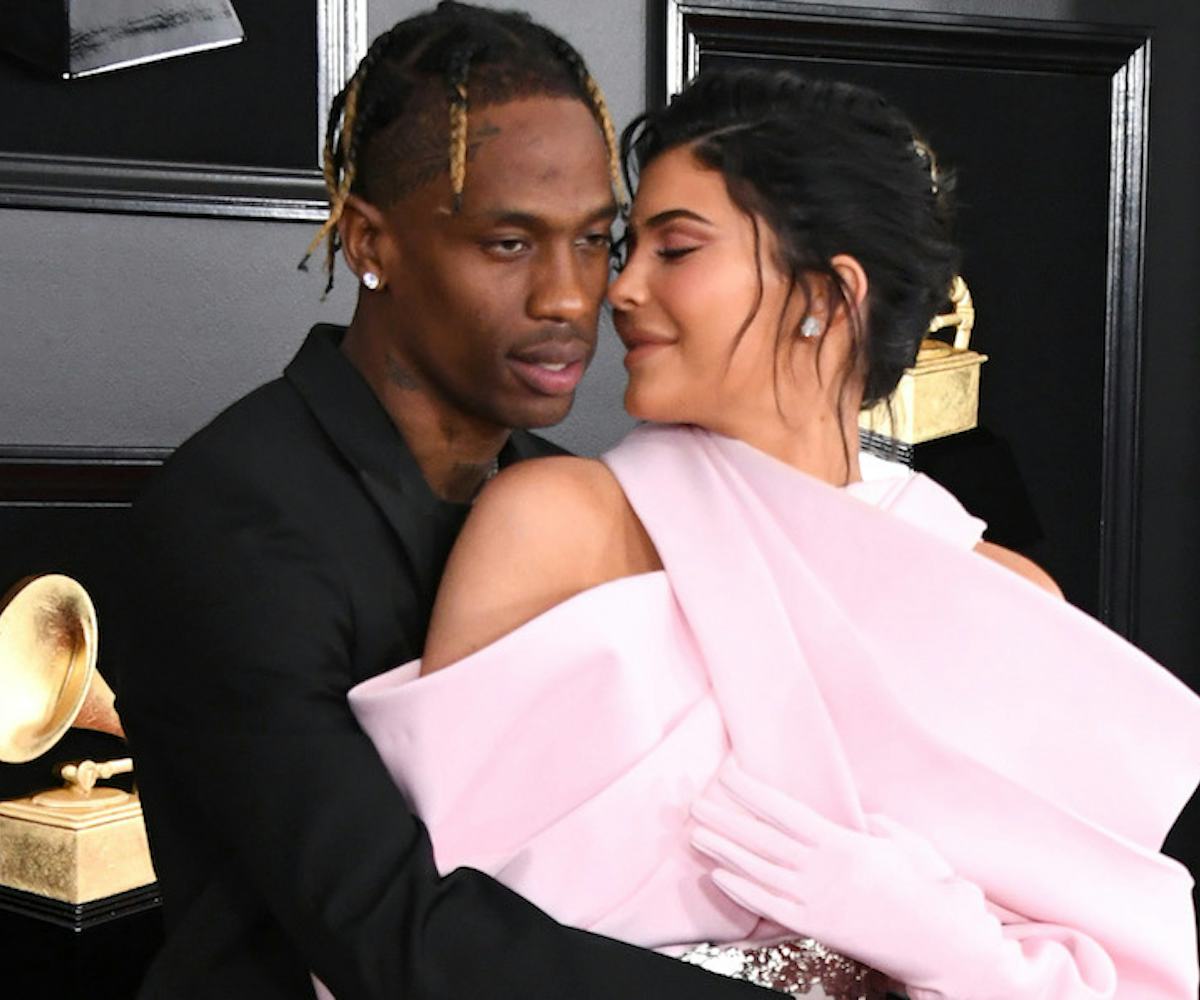 Travis Scott Apparently Deleted His Instagram Account To Convince Kylie Jenner He's Loyal
He's since restored it...
Travis Scott is pulling out all the stops to convince Kylie Jenner that he did not cheat on her. According to TMZ, Jenner discovered some "overly friendly" DMs on the rapper's Instagram account, though no specific details were given regarding content, and he promptly deleted the account altogether to show her how little it meant to him.
Scott was MIA from Insta for approximately eight hours, based on the post and update times by TMZ, which was apparently all the time needed to have things "patched up with Kylie." Allegations of Scott cheating first surfaced last Thursday. Though we've learned nothing else about the situation, since then, he's shouted-out his "wifey" on stage and increased trips home despite his tight touring schedule.
While Jenner's big sister Khloé Kardashian has chosen to speak out about her own infidelity discovery with Tristan Thompson and Jordyn Woods, Jenner has remained mum online, keeping it all Stormi and Kylie Cosmetics on the Insta story. That, and celebrating her becoming the youngest "self-made" billionaire.
TMZ seems to have faith that Scott is doing his absolute best to prove his affection for Jenner. Hopefully, given all the recent Kardashian drama, they are right.