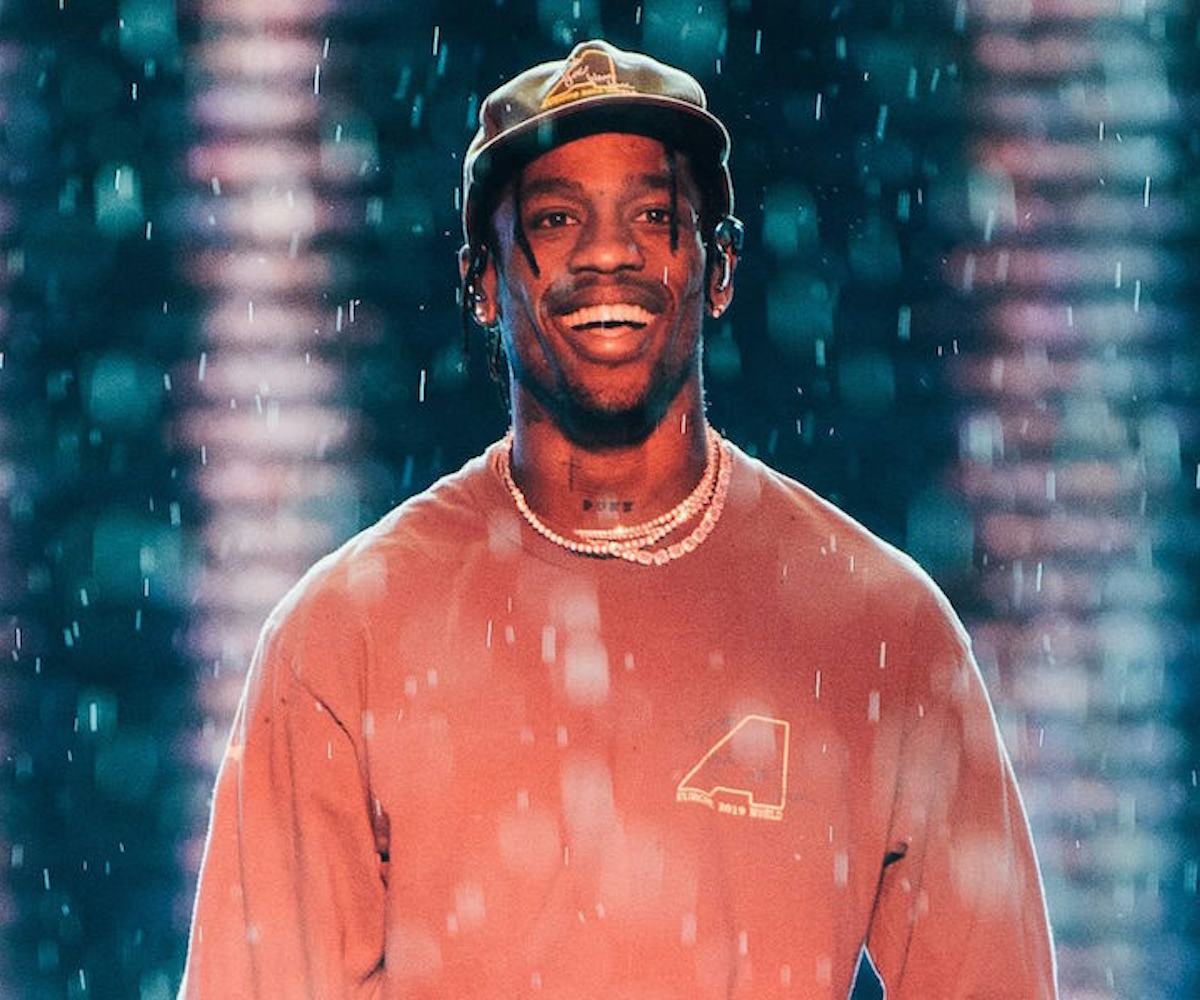 Photo by Scott Garfitt/Shutterstock
Travis Scott Has A Netflix Documentary Coming Very Soon
'Look Mom I Can Fly' will go into "the making of 'Astroworld' the album" and "early fatherhood"
Travis Scott surprised fans with a pop-up event yesterday to announce the forthcoming release of his Netflix documentary, Look Mom I Can Fly. The rapper gave out VHS copies of the film to whoever was able to scramble to the unannounced event in Houston, Texas, after he posted about it on Instagram.
"GOT SOMETHING U MIGHT WANNA SEE IT," Scott captioned a photo of a handful of vintage-looking VHS tapes. "MEET ME HERE NETFLIX AND NO. CHILL," he added before dropping the address. Currently, the VHS tapes are reselling on eBay starting at $100, with signed copies listed as high as $750.
"Join Travis Scott and The Ragers on a rollercoaster ride to Astroworld," the back of the VHS tape reads next to a retro "Be Kind, Rewind" sticker. "Tape includes never before seen footage including the making of Astroworld the album—early fatherhood—the founding of Cactus Jack the label—exclusive tour footage & much more," it offers as a description. Scott's mugshot and a picture of him holding his child Stormi Webster are featured side-by-side above the blurb.
In clips from the event, Scott can be seen dancing around as he signs VHS copies for fans. One person brought an actual VHS player and had that signed for, what I assume will be, the ultimate old-school Netflix and chill setup.
For those who didn't score a VHS or don't have a player that actually works,Look Mom I Can Fly drops on Netflix next Friday, August 28.