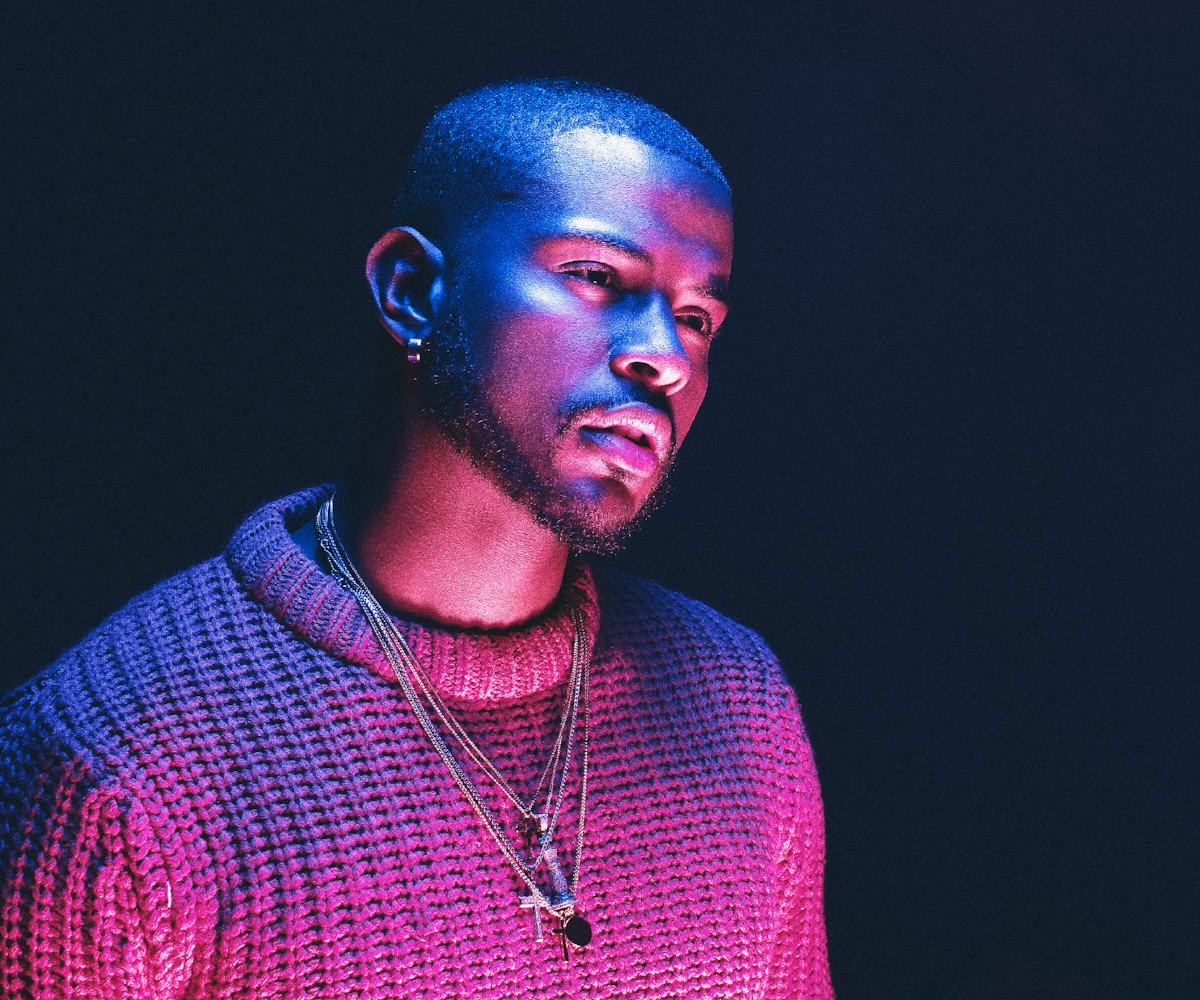 Photo by Derek Bahn.
Trevor Jackson Serves Soft Confidence "In My Crocs" Video
Trevor Jackson is on a mission to dominate entertainment from the screen—where he plays Aaron on grown-ish—to our headphones. Jackson has proven himself to be multihyphenate who can act, sing, and dance. I once saw him do a hip roll that could put a couple of my favorite sexy '90s crooners to shame. But for his latest single, "In My Crocs," Jackson isn't putting on any airs to impress the people around him. In fact, he's so confident with himself in this colorful surreal video, that he shows how he can actually steal your girlfriend in a pair of Crocs. That's a bold claim for even the sexiest human.
Jackson co-directed the music video—the fourth one from his just dropped LP, Rough Drafts, Pt. 2—which offers up pastel walls, a pink piano, and a real crocodile as its main features. While the refrain, "I'll bag your bitch in some Crocs," alludes to a certain machismo, Jackson himself appears almost childlike in overalls, a bathrobe, and as a talking head in a backpack. "In My Crocs" is mostly self-reflective. Here's what Jackson had to say about the track: "This song is about the acceptance of self. We live in a society that believes that what we wear, what we drive, and how many likes we have determines who we truly are. I think that is completely backwards, and I think confidence is built from the inside out and not the outside in." He's not wrong.
Check out the "In My Crocs" video below.
Want more stories like this? Sign up for our newsletter.