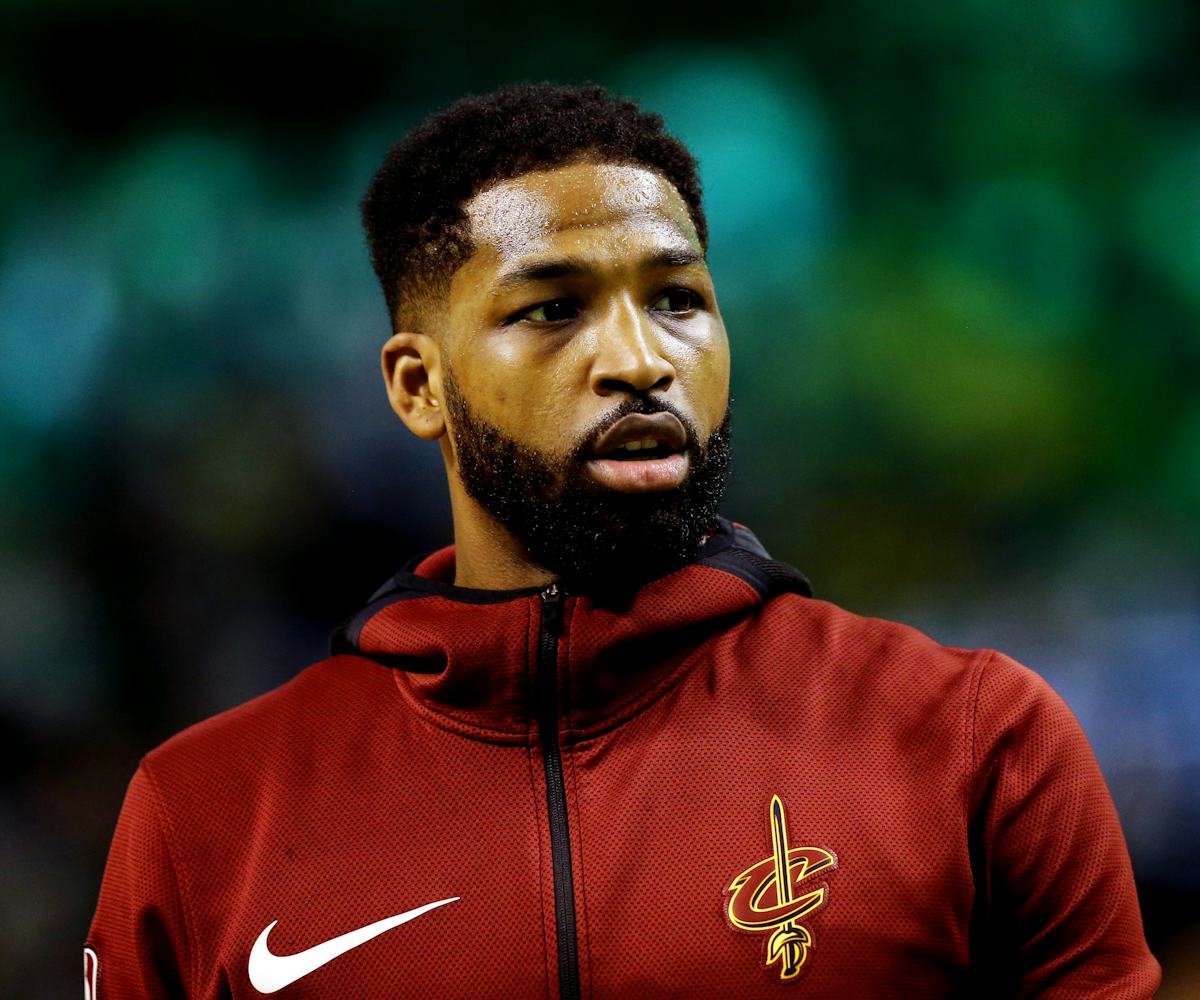 Photo by Maddie Meyer / Getty Images.
Tristan Thompson Is Still Being Tristan Thompson
He's been spotted with another woman in the midst of the Jordyn Woods cheating scandal
Khloé Kardashian posted up a storm on social media. Jordyn Woods was interviewed by the Red Table Talk. The two women have been forced to respond to the allegation that Tristan Thompson cheated on Kardashian with Woods during a party at his house. What has Thompson been doing, you ask? He's been doing the thing he is now known for: hanging out with beautiful women who are presumably not his partner.
TMZ has obtained photographs of Thompson with an unidentified woman in NYC. She was first spotted having dinner with Thompson and his teammate Jordan Clarkson, and reports seemed to suggest that Thompson was third wheeling on that date. But on Tuesday night he was spotted with the same woman. He gave a photographer who caught a snapshot of the pair the middle finger.
Prior to the Woods scandal, Thompson made headlines just a few days before Kardashian went into labor with their daughter when video surveillance showed him making out with a woman in the club, and later entering The Four Seasons with her. His relationship with Kardashian began amidst a wave of negative press that he'd left his pregnant girlfriend to be with her. As for the incident with Woods, the 21-year-old best friend of Kylie Jenner says that she never made out or flirted with Thompson. Rather, she says that he kissed her out of the blue on her way out the door.
If nothing else, Thompson is consistent.