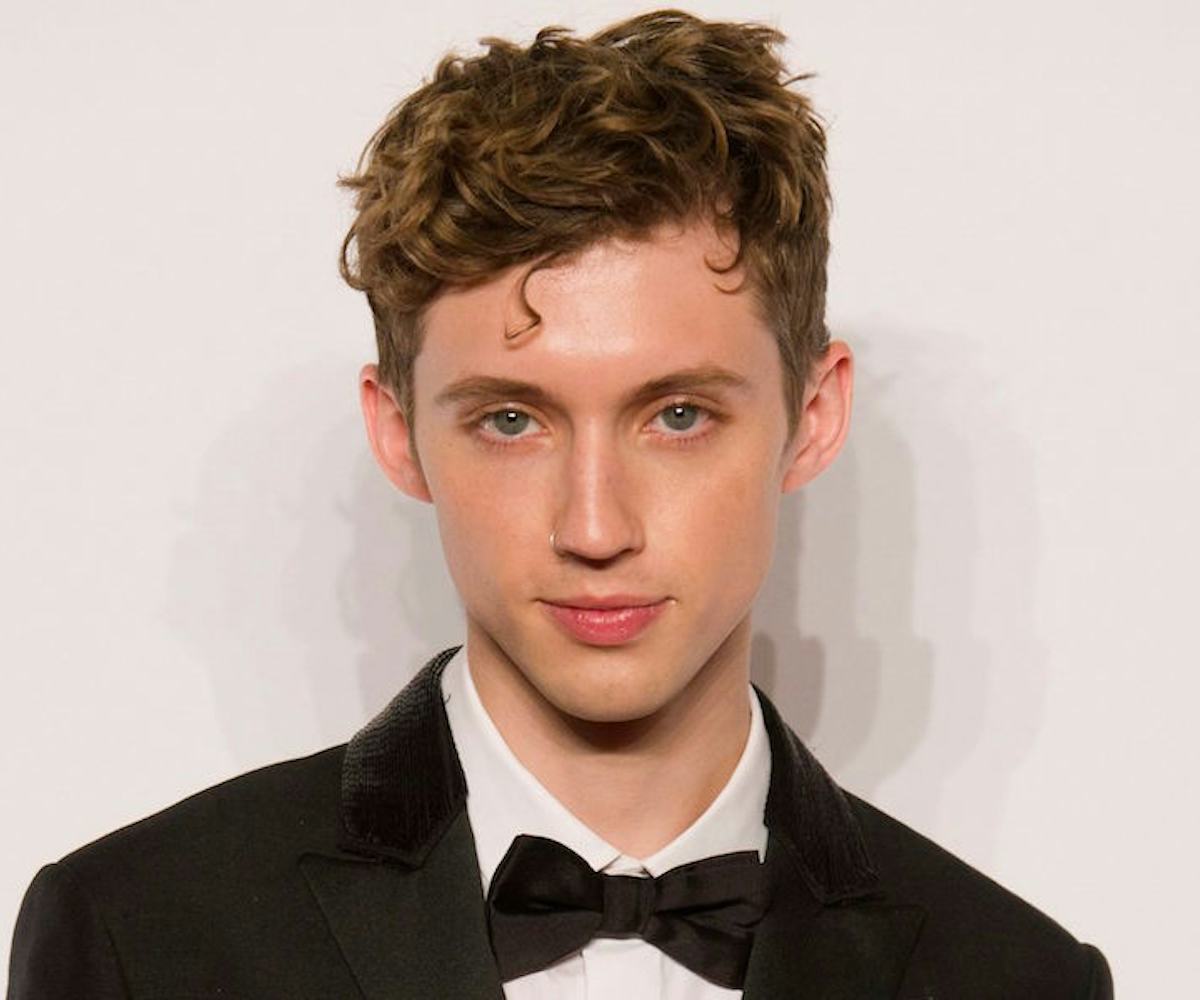 Photo by Dominique Maitre/WWD/Shutterstock
Troye Sivan Calls Out "Invasive" Interview Questions About Sex And Shawn Mendes
"How wildly invasive, strange,and inappropriate"
After fans noticed an uncomfortable interview with Troye Sivan floating around the internet, Sivan, too, called it. In an interview with Express, a queer-focused magazine based out of New Zealand, writer Matt Fistonich asked Sivan numerous questions about his sex life and other men in the music industry.
"Who's this interviewer the bar is on the floor," fan @mindsout wrote, and that's honestly a nice way to put it. Questions in the interview ranged whether or not Sivan's boyfriend would lend him a "hall pass" to hook up with Shawn Mendes (who does not identify as gay) or whether Sivan was a "top or bottom." Things the interviewer did not ask about? His 2018 album, Bloom, which he was promoting. "I thought about asking the interviewer about his absolute fave sex position after the last question, but then I remembered how wildly invasive, strange and inappropriate that would be. Didn't stop him though," Sivan wrote on Twitter. "Next time I'll just do a Twitter Q&A."
A fan in the replies joked, "#asktroye what's your ss number," something that is somehow simultaneously more and less personal than anything Fistonich asked in his interview. "You sure you don't wanna just ask if I have a gayby or if I like Will and Grace like the other guy," Sivan quipped in response, pointing to two other very real questions from the interview.
The interview, which is not available online, appears to be the cover story for Express' September Issue, which the magazine revealed yesterday via Instagram.