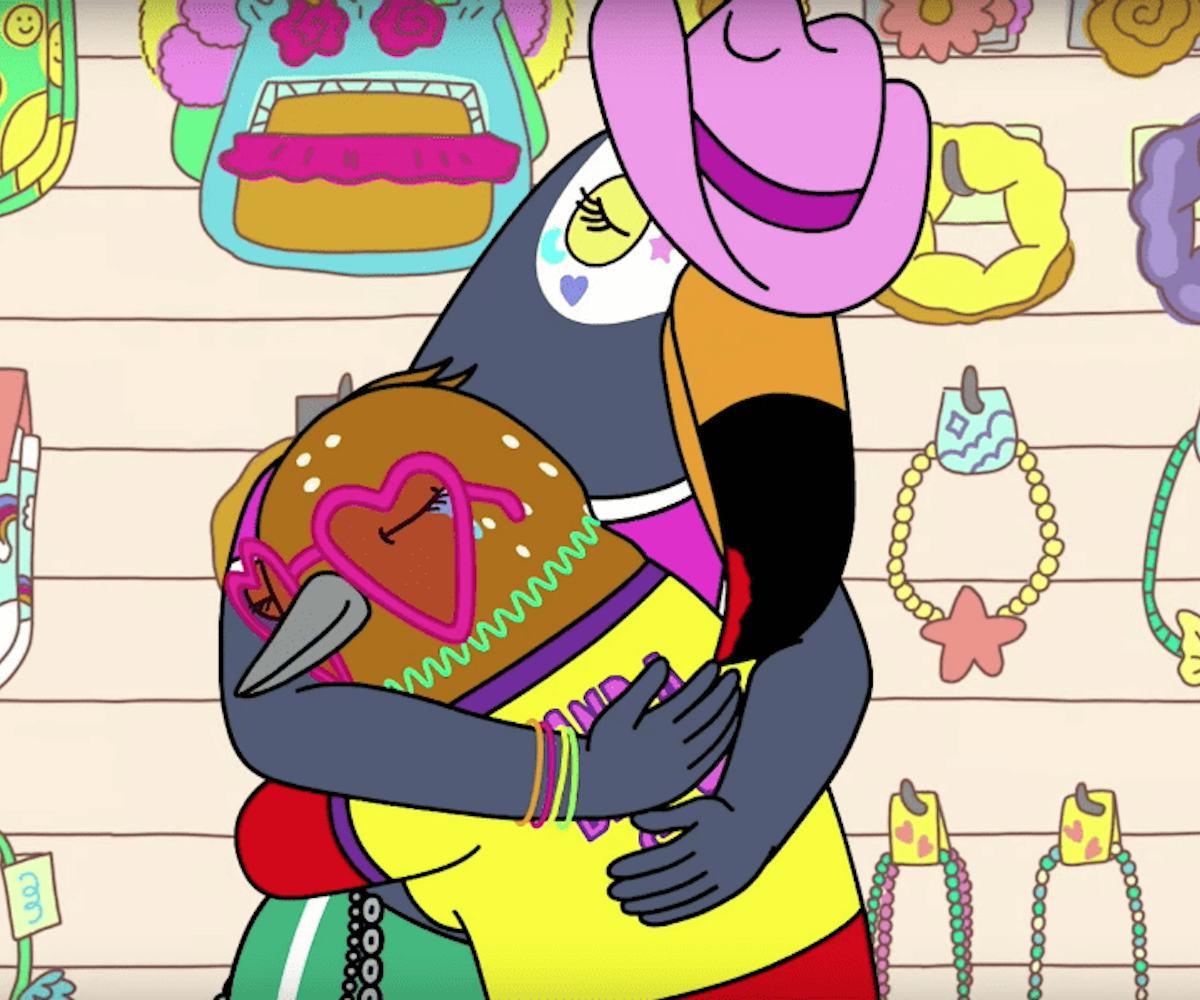 Photo Via YouTube
Tiffany Haddish And Ali Wong Take On Catcalling Men As Bird BFFs In 'Tuca & Bertie' Trailer
They're just two 30-something birds figuring out their lives
We already anticipated that Tiffany Haddish and Ali Wong's forthcoming Netflix show was going to be our new favorite series, and the first trailer just confirmed our very good intuition.
The pair will play two 30-something bird best friends trying to make things work in their multicolored animated lives. The show comes from the creators of Bojack Horseman, so definitely don't expect this to be a kid-friendly cartoon situation. Haddish plays the cocky, care-free Tuca, while Wong lends her voice to the anxious, daydreaming Bertie. From the looks of the trailer, the duo gets itself into more than a few shenanigans, like Tuca bringing home a pet Jaguar (again, they're birds, so not the best idea) and Bertie dealing with a lover she doesn't seem to be that fond of.
"I'm an adult woman," Bertie says in the clip about men who catcall her during her run. "I deserve to be treated like a person and not an object, so get out of my space or I'll break your face." Here, here!
Watch the trailer for Tuca & Bertie, below. It's set to hit Netflix May 3.