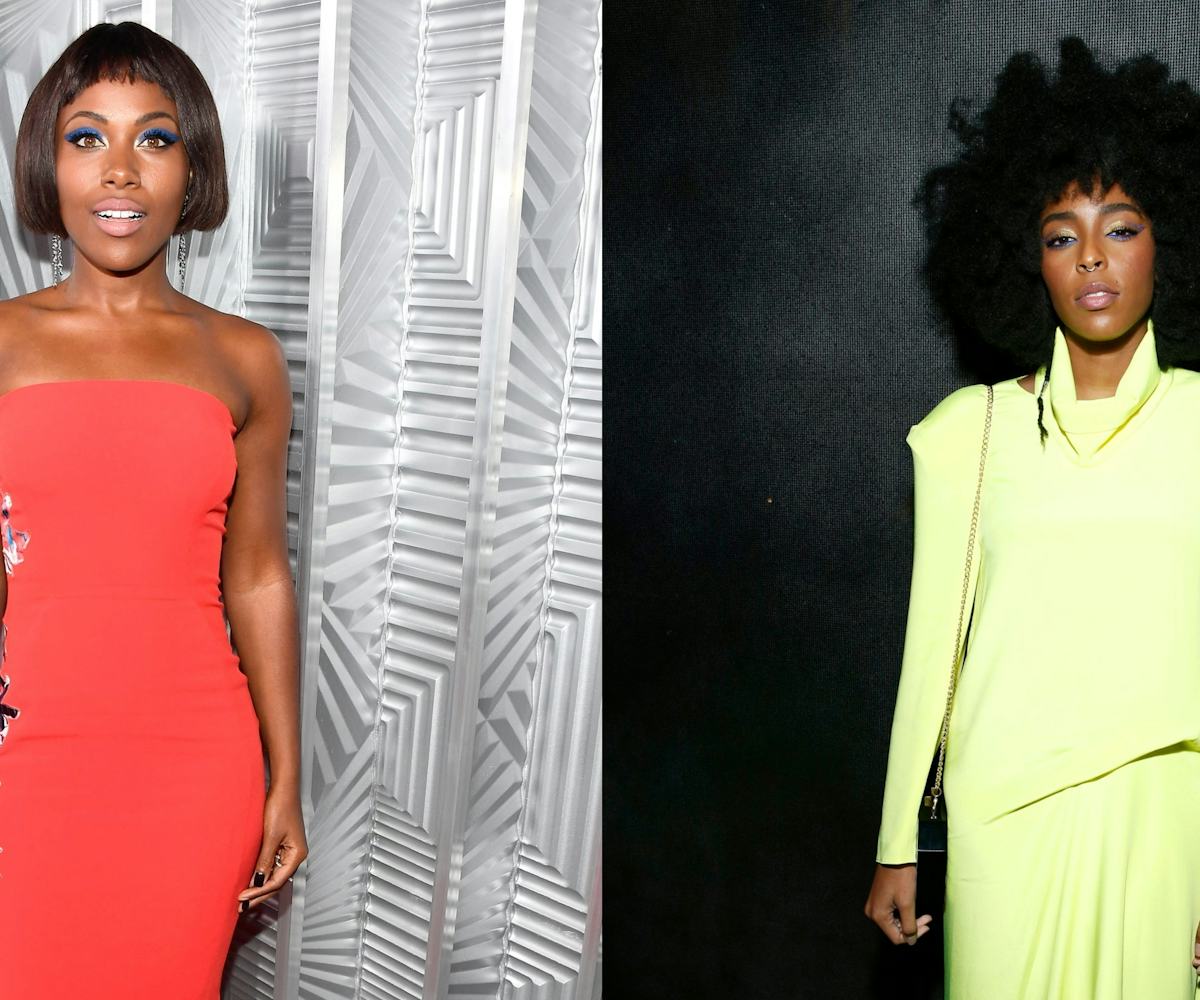 Photo by Frazer Harrison and Brian Ach / Getty Images.
Jessica Williams & DeWanda Wise Are Headed Into Jordan Peele's 'Twilight Zone'
The actresses will appear in an episode of the revived show
The success of Get Out has made Jordan Peele one of the busiest men in Hollywood. In March he'll be following his 2017 horror smash up with another one called Us. He's then producing The Hunt for Amazon, which is about a group of Nazi hunters in 1970's New York and stars Al Pacino. He is also leading the charge to reboot The Twilight Zone for CBS All Access. In addition to building his resume, staying so booked has also put him in the perfect position to create diversity in the sci-fi and horror genres, something that he is not hesitating to do. According to Deadline, actresses Jessica William and DeWanda Wise have been cast to appear in an episode of the upcoming Twilight Zone revival.
This is a departure from the kinds of roles that both actresses have previously taken on. DeWanda Wise is most known for portraying Nola Darling in the Netflix series adaptation of Spike Lee's 1986 film, She's Gotta Have It. She has also played the grieving mother of a black boy killed by police on FOX miniseries Shots Fired and, before that, a slave on Season 2 of Underground. Funny woman Williams gained notoriety as a correspondent on the Daily Show with Jon Stewart and is one-half of the comedic duo that makes up 2 Dope Queens. Williams has also appeared briefly in Fantastic Beasts: The Crimes of Grindelwald.
Black women have
about a lack of available roles in television and film. This disparity becomes even more apparent in sci-fi where black people have often been written out of the future, outer space, and all of the other imagined realities and dimensions that define the genre. Peele's commitment to changing that is real.