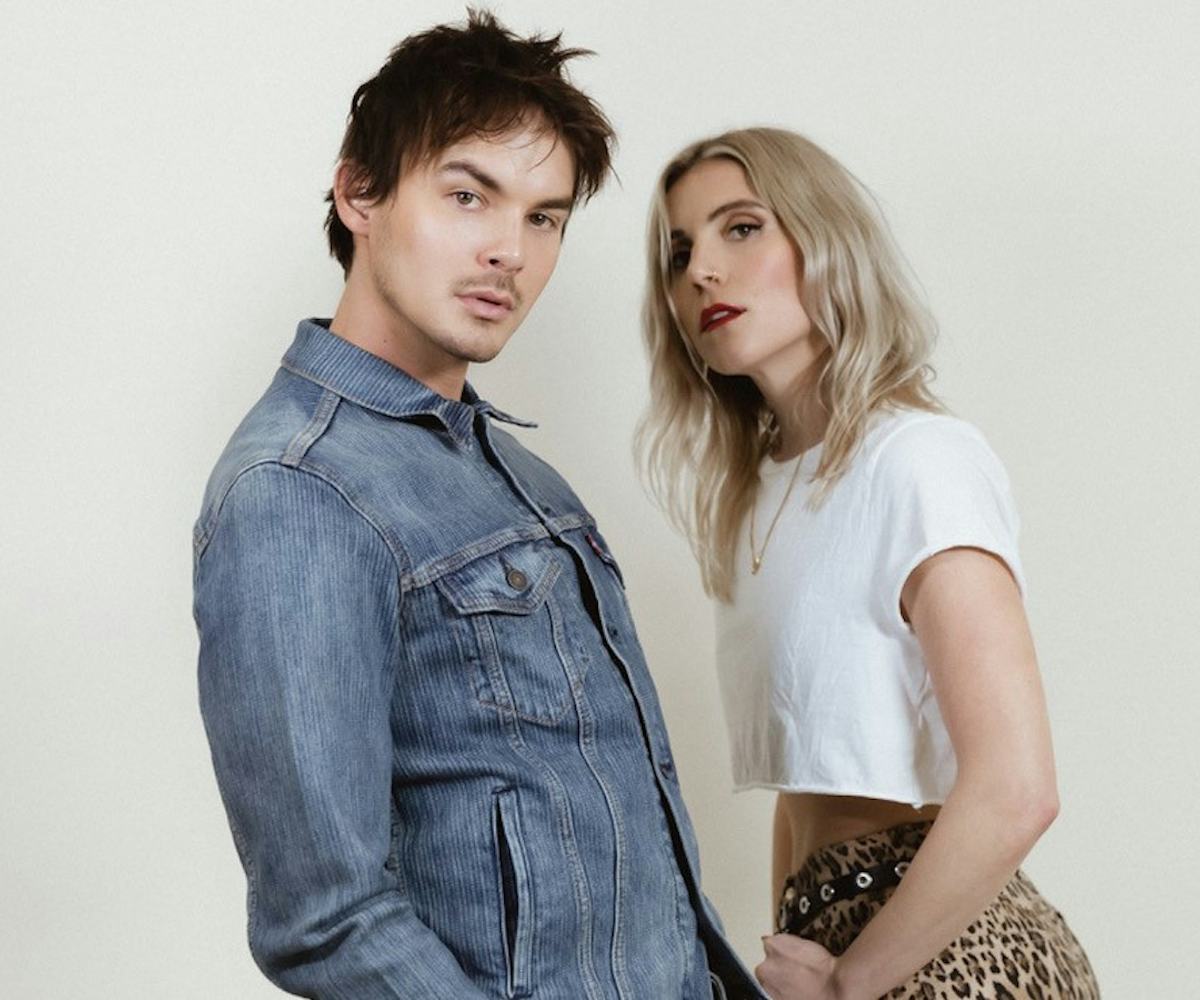 Photo by Claire Leahy
'Pretty Little Liars' Actor Tyler Blackburn And NOVI Dig Into The Complexities Of Love On "Can't Love Me"
The song will be featured on 'Roswell, New Mexico'
Singer-songwriter NOVI and actor Tyler Blackburn were destined to come together via music. You know Blackburn well if you were a fan of Pretty Little Liars; it was hard not to drool over his character Caleb's chemistry with Hanna Marin (Ashley Benson). Now, he stars in Roswell, New Mexico on The CW, and today he premieres "Can't Love Me," a duet between himself and NOVI ahead of its placement on the show.
The song, Blackburn tells us, "is about the complexities of love. You can give so much to someone, to a relationship, but sometimes it's just not enough. You have to release the person because they might not know how to love you at that time or in the same way that you do." It's an ever-relatable sentiment but particularly lends itself to his character on Roswell and his relationship with Michael (Michael Vlamis). Blackburn says, "The two characters love each other in an almost unexplainable way, but there are things keeping them apart. I sent the song to the show creator Carina Adly Mackenzie, who is a music lover, and she really liked it." So much so that she placed it in a heart-wrenching scene that has yet to come.
NOVI had held onto "Can't Love Me" for quite some time, writing the track while recording demos in her bedroom with Lee Miles. She says it was always their favorite, "one of those songs that made us realize what we were creating was actually really powerful, real, and ultimately important to share with the world." She continues, "As the song saw different interactions throughout the years, nothing felt quite as fitting as when Tyler recently came into sing the duet. He brought the true essence of the song to life."
Listen to "Can't Love Me," below.