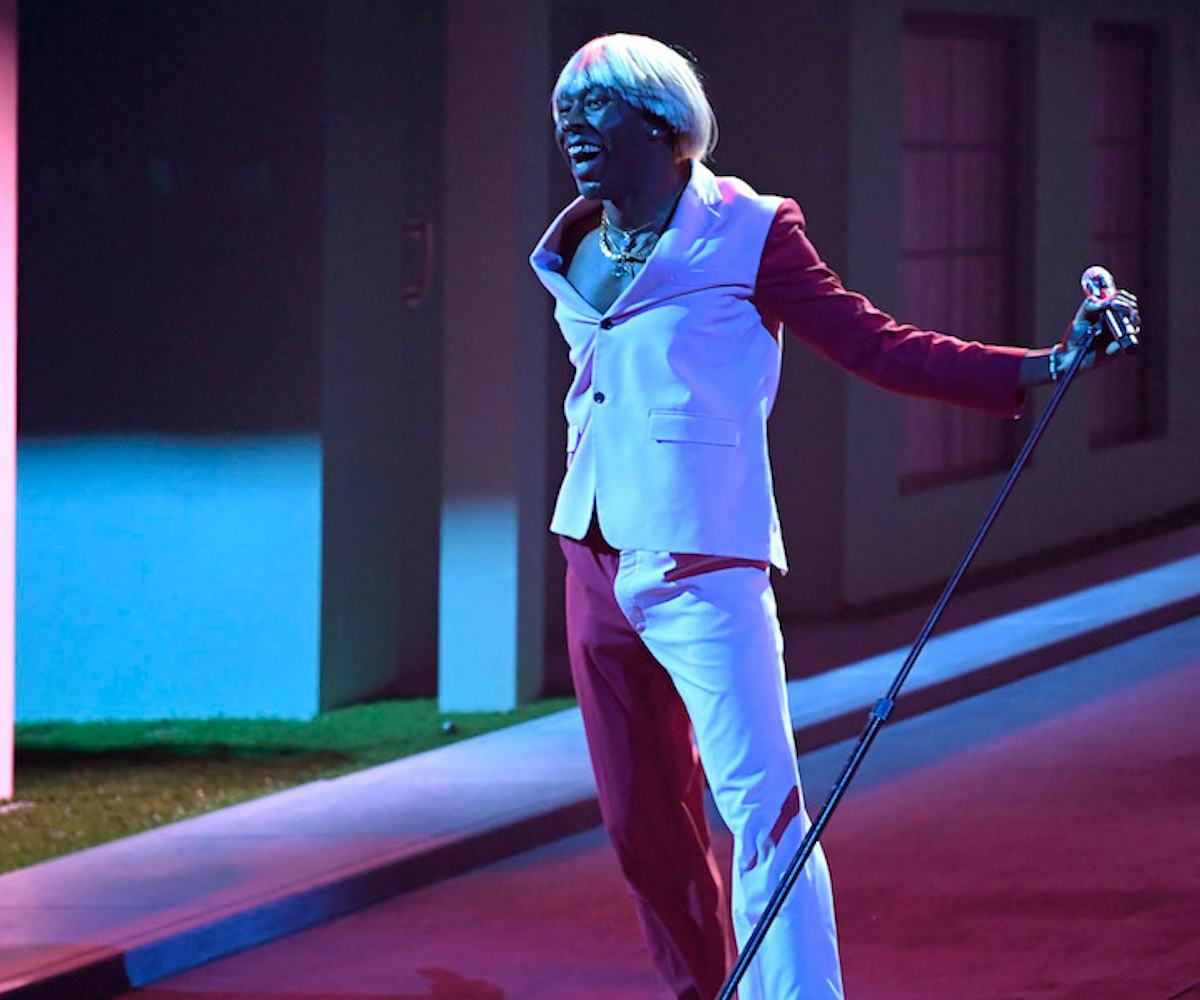 Photo by Kevork Djansezian/Getty Images
Tyler, The Creator's 2020 Grammys Performance Was A Total Rager
Starring an army of Igors
Tyler, the Creator made his onstage debut at the 2020 Grammy Awards in full-Igor garb. The rapper was nominated for Best Rap Album for his 2019 album Igor. Tyler was accompanied by not one, not two, but a full army of dancers dressed as Igor as he commanded the stage to perform a medley of all his best Igor songs.
Boyz II Men joined Tyler to kick off the show, singing "EARFQUAKE" around a barrel fire. Tyler soon broke away from the iconic vocal group to take centerstage and cause a literal earthquake with his killer production, as he was joined by his crew of Igors. He also performed Igor track "NEW MAGIC WAND".
The performance is already spawning plenty of memes, and will likely wind up as one of the most-talked-about performances of the night. The rapper made viewers feel like they were personally invited to an Igor rager-gone-wrong; the cameras were shaking, the set was on fire, and Tyler proved to everyone that he's a total rockstar. Where's the Grammy Award for Best Performance That Didn't Make Anyone Dread Watching Awards Shows? Maybe the academy should create one specifically for Tyler.
Check out the full performance below.