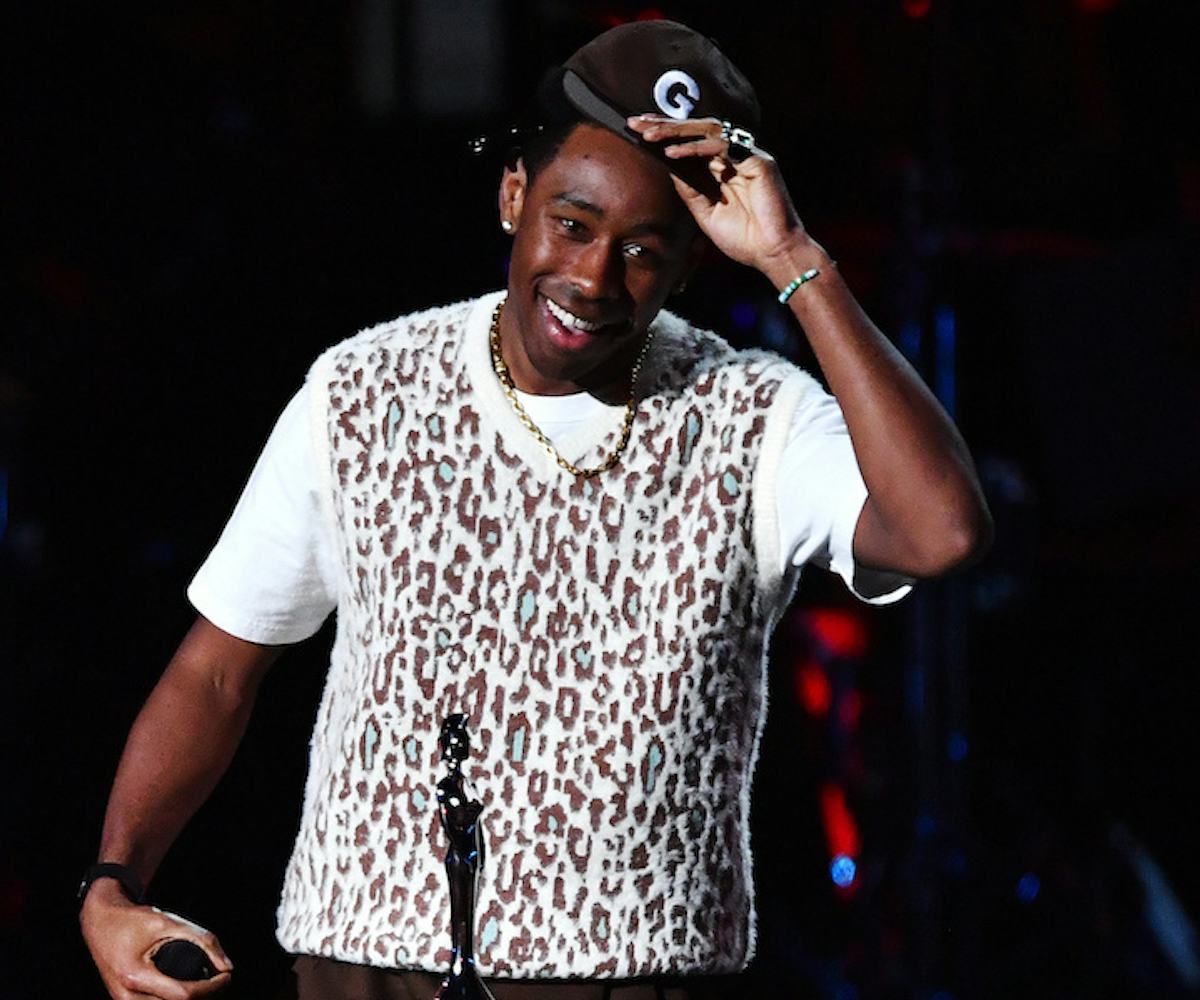 Photo by Gareth Cattermole/Getty Images
Tyler, The Creator Dragged Theresa May During Brit Award Speech
The former Prime Minister banned the rapper from from entering the country in 2015
Tyler, The Creator may forgive, but he doesn't forget. The rapper won the Brit Award for Best International Male Artist and made it into an opportunity to call out a personal foe: former U.K. Prime Minister Theresa May. Tyler and May have a rocky history; in 2015, the then-Home Secretary banned the rapper from entering the country entirely, citing in a letter to his management that his music catalogue "encourage[d] violence and intolerance of homosexuality" and "foster[ed] hatred with views that seek to provoke others to terrorist acts."
The ban resulted in the cancellation of scheduled live shows in support of third album Cherry Bomb, and according to Tyler, "took many lawyers and letters, much money and time" to undo. "It was like: damn, finally, but it was so stupid to have to endure that," said the rapper. "I got treated like a terrorist," explained Tyler in a 2019 interview with The Guardian. "Yeah. I got treated like I was a murderer."
Revenge is a dish best served on The O2 stage in London, or something like that. Tyler had his moment of triumph, accepting the Brit Award and roasting May in one go. "I want to give a special shoutout for someone who I hold dear to my heart who made it so I couldn't come to this country five years ago," he said. "I know she's at home pissed off. Thank you, Theresa May!"
Watch the acceptance speech below, and May, if you're reading this, get bent.