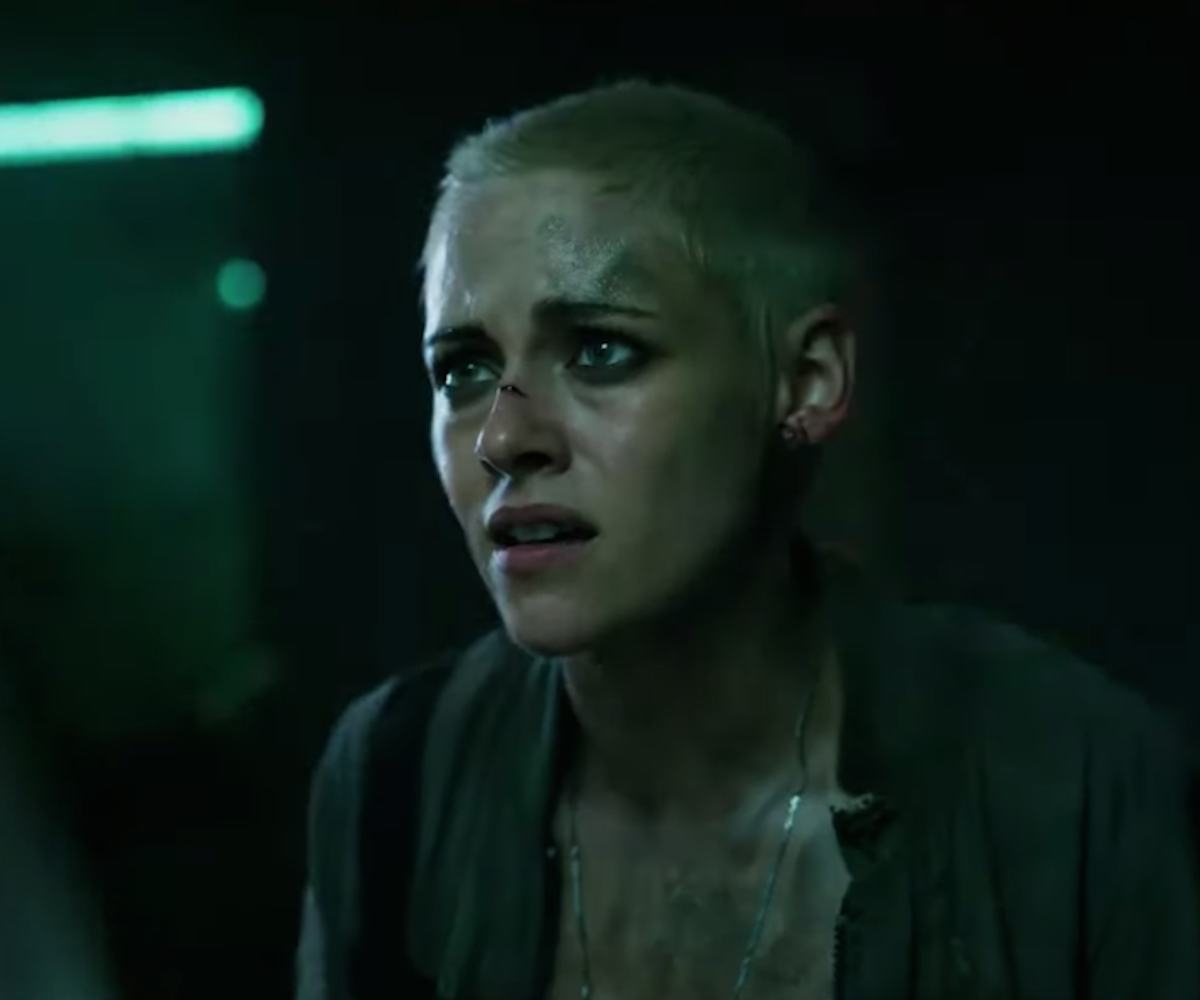 Screenshot via YouTube
Kristen Stewart Encounters A Terrifying Sea Monster In New 'Underwater' Trailer
BRB, never swimming in the ocean again
What lurks below the ocean floor? The crew from the upcoming film Underwater are about to find out, though they might not make it out alive. Led by Kristen Stewart, the film stars Jessica Henwick, T.J. Miller, Vincent Cassel, and John Gallagher Jr. as "underwater researchers who must scramble to safety after an earthquake devastates their subterranean laboratory," per 20th Century FOX.
"Listen carefully. You are now 5,000 miles from land, and you're descending seven miles to the bottom of the ocean," a voice says over the intercom in the beginning of the trailer. It then signs off: "See you all in a month." It's not long before everything goes to hell; a small ceiling drip that falls on Stewart's hand turns into the decimation of the walls, floors, and lab. Though what we saw was supposedly just an earthquake, Henwick concerningly turns to the group and states, "We drilled into the bottom of the ocean and we don't know what came out." Uh, what could come out? Apparently, a creepy-AF monster that's waiting for them to abandon the lab.
Watch the first trailer for Underwater below. The film is slated for 2020 release.