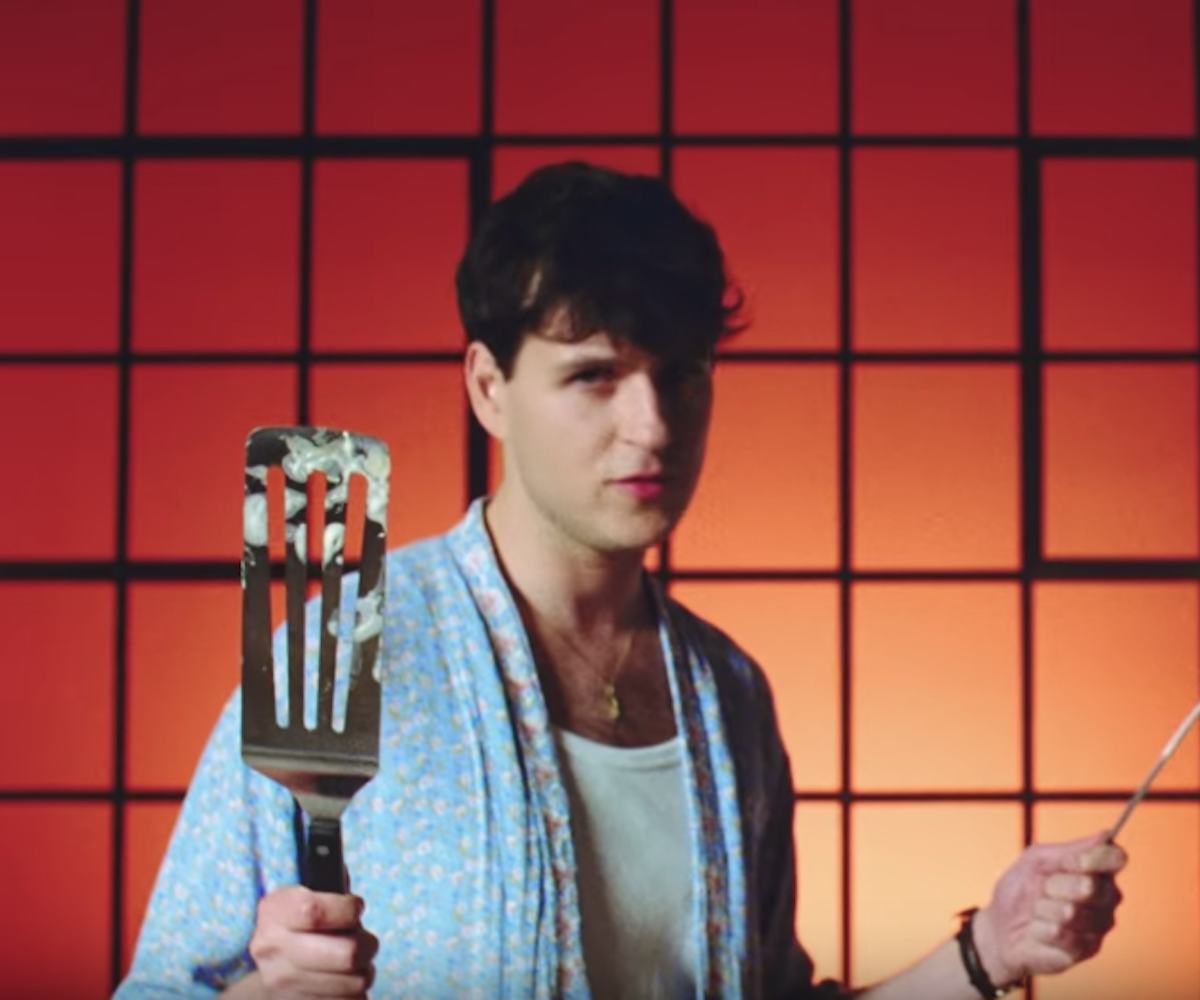 Screenshot via YouTube
Ezra Koenig Makes Breakfast With The Help Of A Snake In New Music Video
Vampire Weekend's "Harmony Hall" video is here
Vampire Weekend just dropped the music video for "Harmony Hall," the first single from their upcoming albumFather Of The Bride. The video was directed by Emmett Malloy, who has previously collaborated with the band as the director of the music videos for "Giving Up The Gun" and "Holiday."
In the video, Ezra Koenig is front and center along with a friendly looking snake (although one of the lines in the song references "wicked snakes," so it might not be so nice). The two are seen in a kitchen which has very obviously been constructed in the middle of an empty set. Koenig whips up some very aesthetically pleasing pancakes, and some fruit to go along with them.
Though it seems like a nice, domestic scene, we can tell that Koenig is not enjoying it. A line in the chorus is, "I don't want to live like this/ But I don't want to die," which seems to sum up his state of mind. Near the end, though, it becomes obvious that he's not alone like the video led us to believe, with his bandmates appearing in his makeshift kitchen—and, hopefully, leaving him in better spirits.
Watch the video for "Harmony Hall," below.