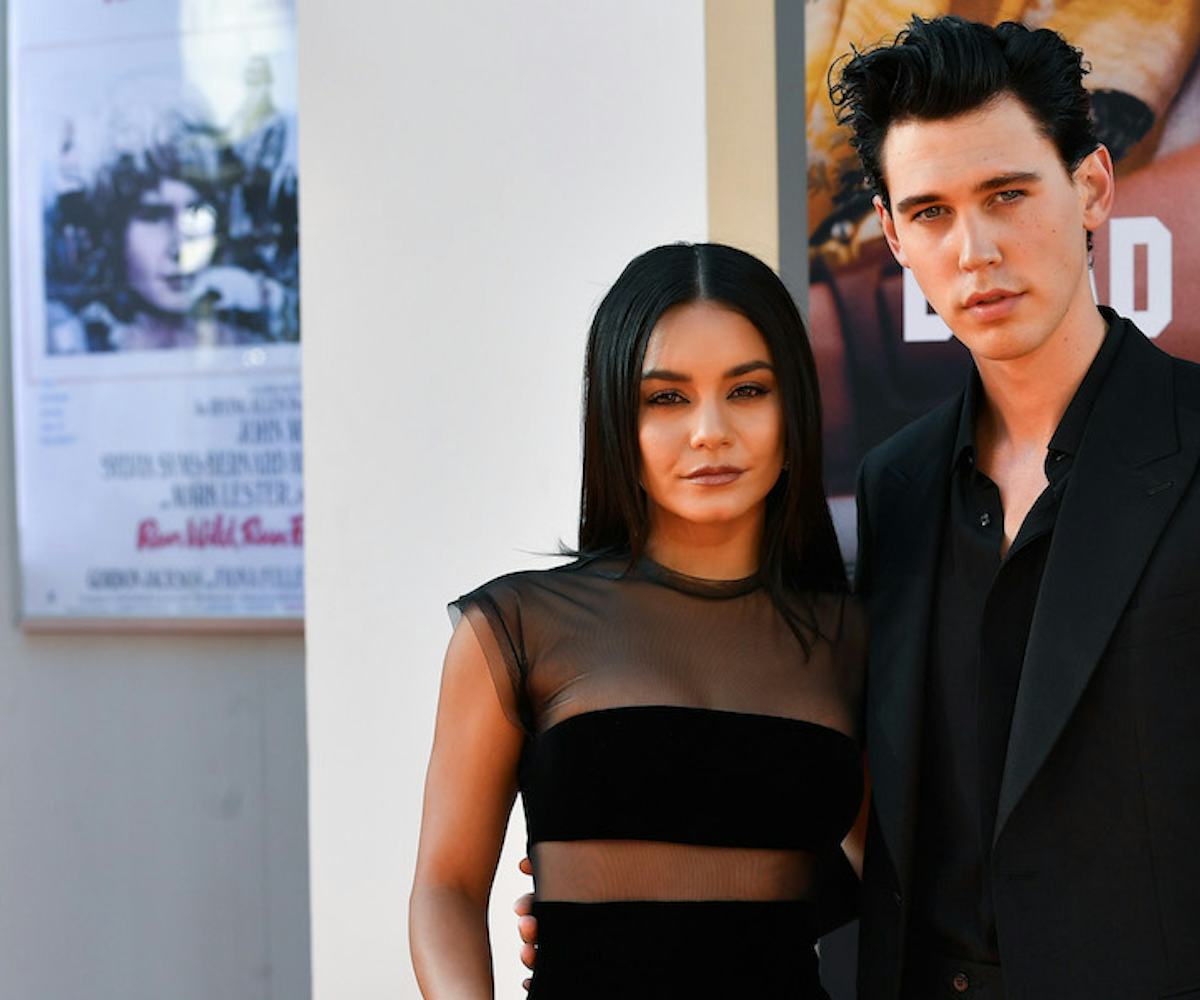 Photo by Rob Latour/Shutterstock
Vanessa Hudgens And Austin Butler Are The Ultimate Goth Couple
Take note of these matching red carpet looks
Vanessa Hudgens and Austin Butler served up the ultimate goth couple red carpet look while attending the premiere of Once Upon A Time In Hollywood on Monday evening. Butler, who stars in the Quentin Tarantino film and was recently cast as leading man in the forthcoming Elvis Presley biopic, rocked a black suit with just the right number of buttons undone on the matching shirt underneath, perfectly coordinating with Hudgens' black gown. TBH, I've already linked my boyfriend to these pics so we can aspire to their level of goth. I think he's up for the challenge.
As the temperatures rise each summer, goth girls show just how dedicated they are to the aesthetic by refusing to ditch the all-black wardrobe. Hudgens is clearly a pro at this, and on a hot July evening, wore a floor-length velvet gown by Armani. Yes, velvet. But, one look at her 'fit, and you know it was worth it.
This isn't the first time Hudgens and Butler have taught us a lesson in goth coordination. Previously, the couple wore matching black looks to the premiere of The Dead Don't Die, and I could so see these two taking on the roles of Morticia and Gomez Addams someday. All I need is for Butler to swap out that jacket for one with a few more pinstripes.