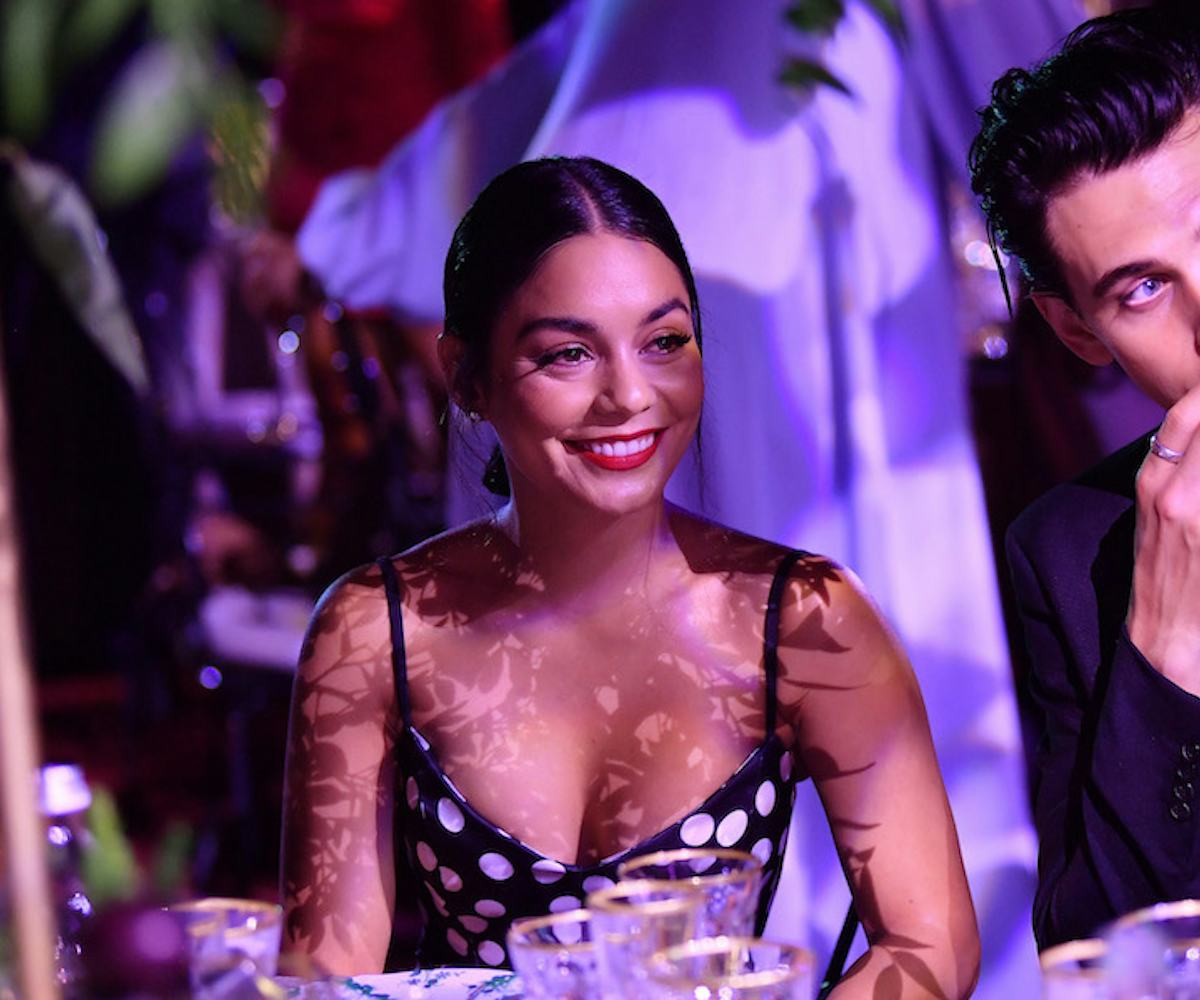 Photo by Jacopo Raule/Getty Images for Luisaviaroma
Vanessa Hudgens And Austin Butler Have Reportedly Split
After eight years together
After eight years together, actors Vanessa Hudgens and Austin Butler have reportedly broken up after nine years together. According to a new report by Us Weekly, the couple has made their split official; an insider tells the site that Hudgens "has been telling those close to her about their breakup." NYLON has reached out to both but no comment was available at time of publishing.
Neither has made any public statement via social media, but Hudgens has spoken about her relationship with Butler as recently as January 2020 to Cosmo UK. At the time, she shared, "It's eight years this year – FaceTime, good communication, respect and trust [are what keep us going]. The longest we've been apart was four months. It sucks! You start hating hearing yourself say 'I miss you.' But if it's your person, you make it work."
Twitter is already "mourning" the loss of the relationship, with many deeming that "love is dead." As one fan put it, "in a world where Vanessa Hudgens and Austin Butler can't make it," how are any of us supposed to find love?!
Hudgens has not posted a photo with Butler to Instagram since around Halloween 2019. It's been longer for Butler, who has not shared a photo with Hudgens since walking the red carpet for the premiere of Once Upon a Time in Hollywood back in July 2019, during which they basically defined the peak goth couple aesthetic.