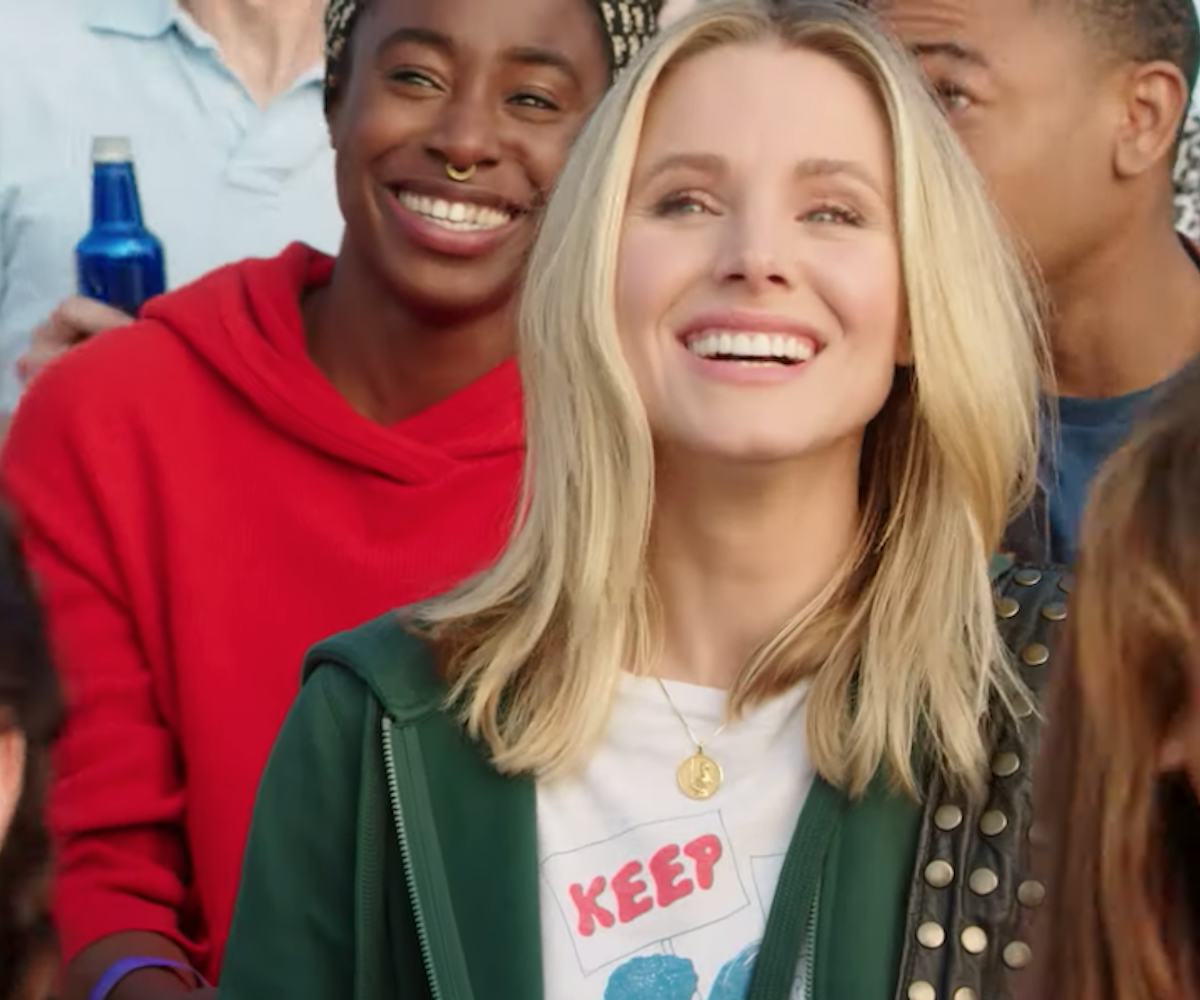 Screenshot via YouTube
Veronica Mars Investigates Bombings Threatening To Destroy Spring Break In New Trailer
Kristen Bell is back at it
Kristen Bell returns to solving crimes in Neptune, California, on Veronica Mars, just in time for spring breakers to cause plenty of drunken mayhem under the sun for the beloved series' reboot. But in a new teaser shared by Hulu, it doesn't seem like inebriated undergrads are the ones causing trouble.
Just after Mars reintroduces herself (and her lack of a "keen sense of mercy") by tasing a robber and taking a snapshot for Instagram, we're thrust into the literally explosive action. In the teaser, it's suggested that a series of explosions may be concocted by someone who aims to wipe Neptune off the map of hot spring break destinations, and it's up to Mars to "follow the money" and see who is really behind all of this.
Kirby Howell-Baptiste, who briefly co-starred with Bell on The Good Place, makes a few quick appearances in the teaser, but we still know little of how her new character will play into the reboot. I wouldn't complain if she ended up joining Mars' side, becoming an investigative duo, because it's the screen time she so rightfully deserves.
Watch the new teaser for Veronica Mars below. The entire new season hits Hulu on July 26.