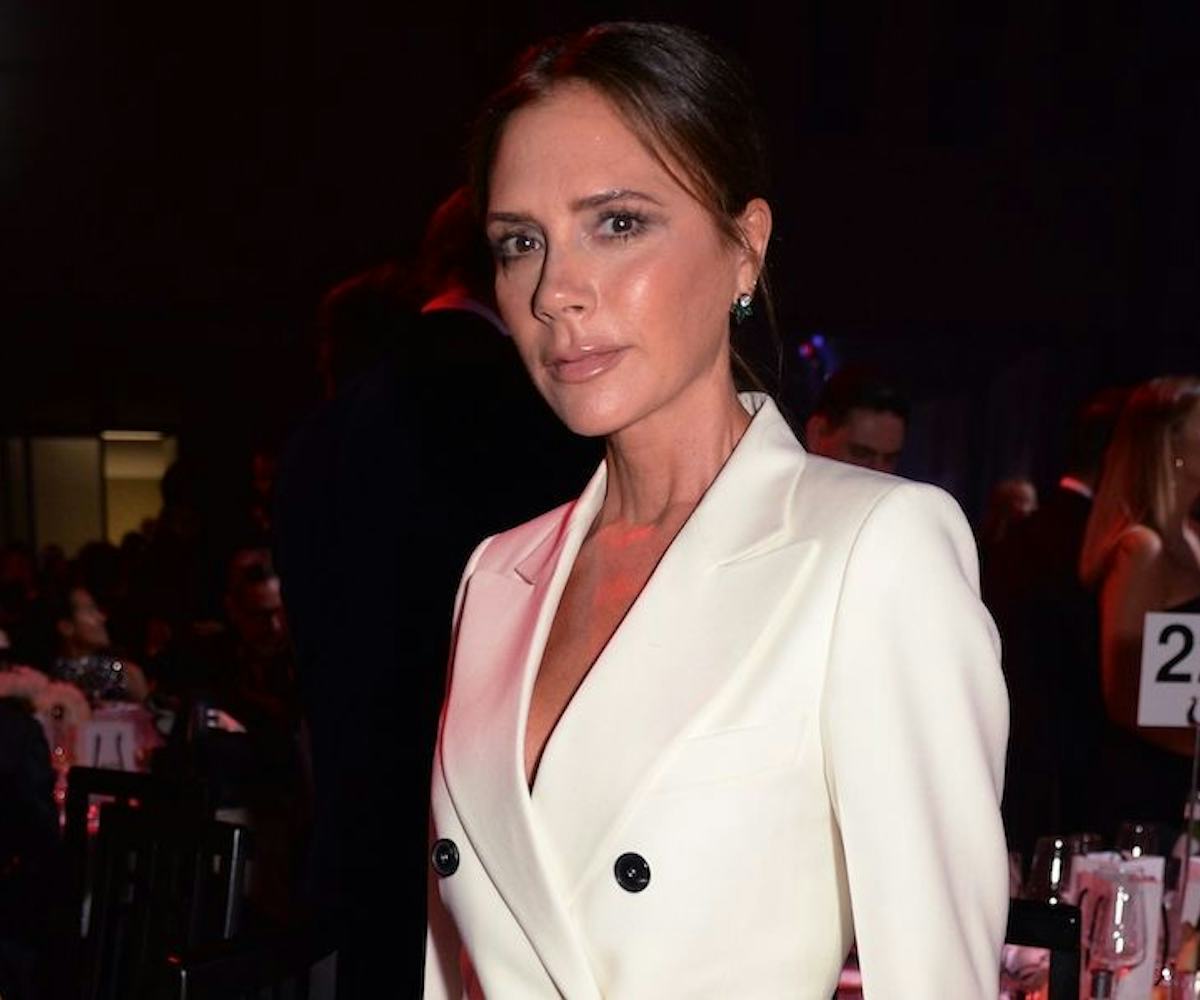 Photo by Richard Young/Shutterstock
Victoria Beckham Eats *A Lot* Of Avocados Each Day To Maintain Perfect Skin
How many avocados is too many avocados?
Turns out, Victoria Beckham credits her flawless skin to her daily snack: avocado. And not just one; Victoria Beckham says she consumes "three or four" of the fatty fruit for the sake of beauty.
In a new interview with The Telegraph, Beckham notes that the correct amount of fats is really what keeps her skin glowing, and eating "three or four avocados a day" satisfies this quota. I'd love to know how Beckham actually accomplishes this—is it mashed into guacamole or put on top of toast? Or does she just dig into each one with a spoon? Or does she mix it up, so it doesn't get boring?
The former Spice Girl and now beauty maven did note that she has no interest in anti-aging, and that the avocados have nothing to do with "wanting to look younger." Having just launched Victoria Beckham Beauty yesterday, she stated that, in the future, "I'm not going to be coming out with products saying they're going to get rid of wrinkles—because that's bullshit."
Beckham launched the beauty line during London Fashion Week, offering eyeshadow to achieve an everyday smoky eye. In a press release, the brand said, "Victoria wanted to create the products that she herself needed in her makeup bag," adding that each item in the line is "an authentic extension of Victoria's real-life discoveries and lifestyle."
Might we get an avocado-based mask or moisturizer sometime in the future then? I hope so.