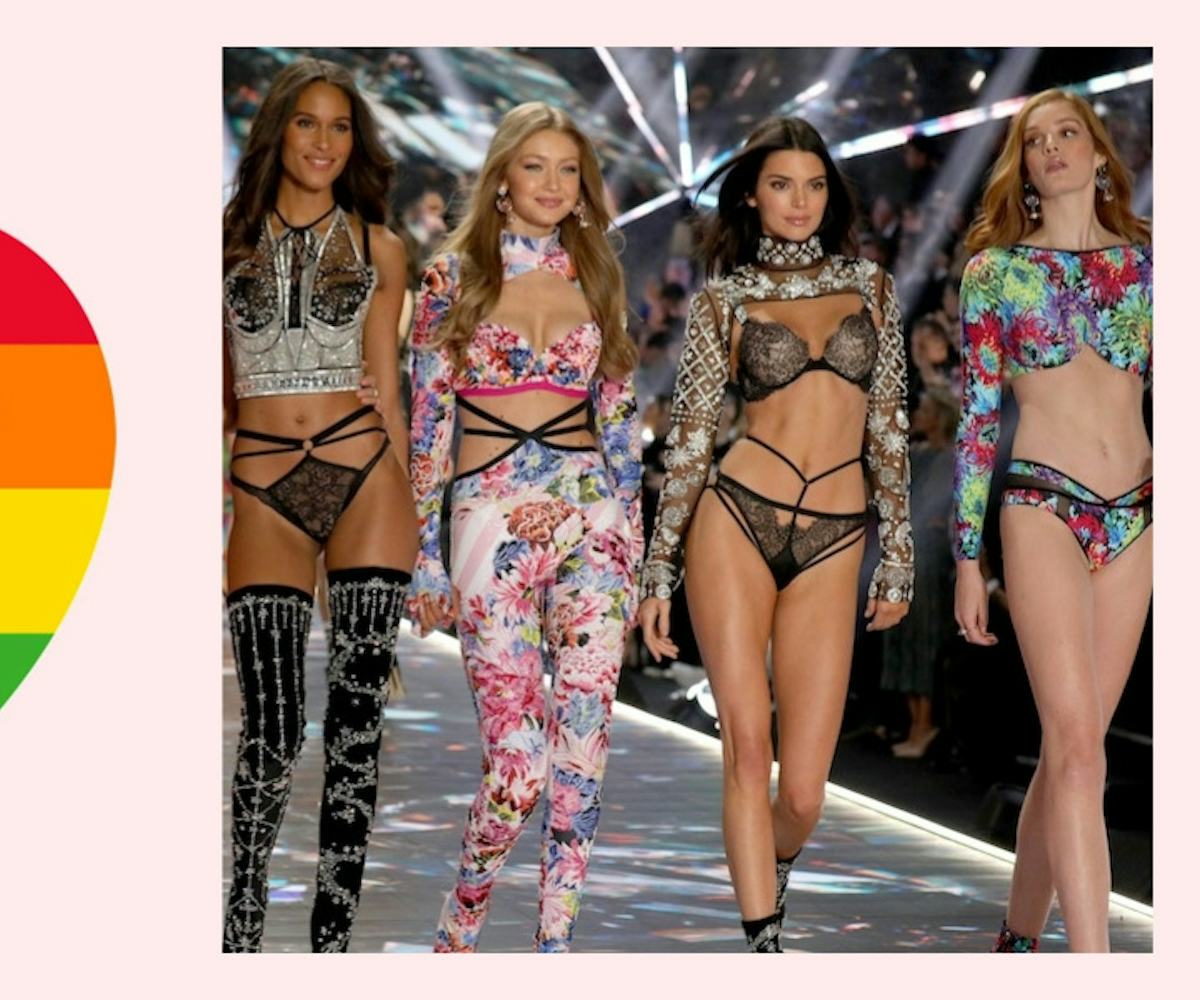 Photo via @VSPink on Twitter, Photo by Thomas Concordia/Getty Images
Twitter Thinks Victoria's Secret Pride Initiative Is Transparent And Very Uncool
Everyone still remembers the brand's transphobic comments
Victoria's Secret seems to think customers have forgotten about its transphobic remarks and distaste with inclusivity. When PINK announced an initiative for Pride to Twitter, the internet immediately rejected it.
"Here at PINK, we're proud to celebrate our LGBTQ associates & customers that make an impact in their communities," the company shared on Twitter, alongside a rainbow version of its heart logo. "Inclusion makes us stronger and we're committed to giving everyone a voice," it added, announcing that it'd be sharing stories from queer employees and customers throughout the month.
No amount of rainbows or advertisements using queer employees will make us forget when Ed Razek, now former-CMO of VS sister company L Brands, shared his thoughts on including transgender models in the Victoria's Secret Fashion Show. "Shouldn't you have transsexuals in the show? No. No, I don't think we should," he said. "Well, why not? Because the show is a fantasy. It's a 42-minute entertainment special. That's what it is."
One Twitter user said, "Y'all remember when you said 'a trans model couldn't sell the fantasy' y'all remember that? I️ do. Change your shit back to pink. We good."
Another user immediately replied to the company, "Y'all do know that T stands for trans right?"
Drag queen Venus Envy quoted the tweet, adding, "You don't get to preach inclusion when you only let skinny cis girls model your overpriced underwear."
This Pride month, rather than taking your business to Victoria's Secret, may we suggest this list of queer-friendly underwear companies.