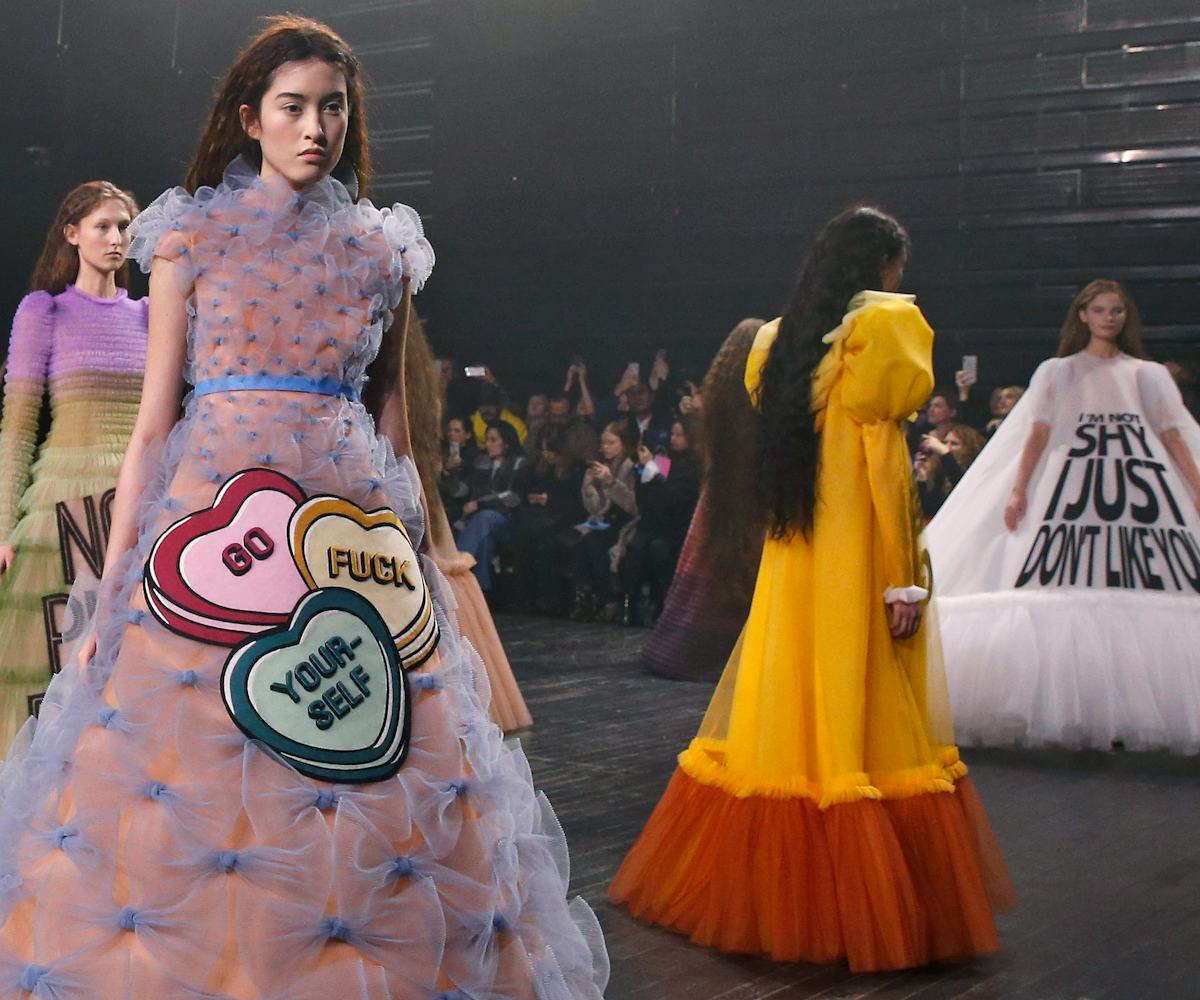 Photo by Thierry Chesnot/Getty Images
Viktor & Rolf Just Sent Out The Snarkiest Haute Couture Collection Of All Time
Finally, couture that gets us
Viktor & Rolf's SS19 Couture runway show in Paris melded hashtag lingo with the most tulle I've ever seen in one place, and it's everything I've ever dreamed of a fashion show being.
Made up of an array of colorful gowns, Viktor & Rolf's new collection featured slogans of all sorts. A white frock stated "I'm not shy I just don't like you," while another rainbow pastel creation with padded shoulders screamed "Leave me alone." Other gowns greeted smartphone-holding attendees with "No photos please," "Go fuck yourself," and "Sorry I am late I didn't want to come."
There was also this white-and-blue standout that simply proclaims "NO" in big bold red letters.
Scroll through some of the highlights from the biggest, boldest collection we've seen in a while, below.