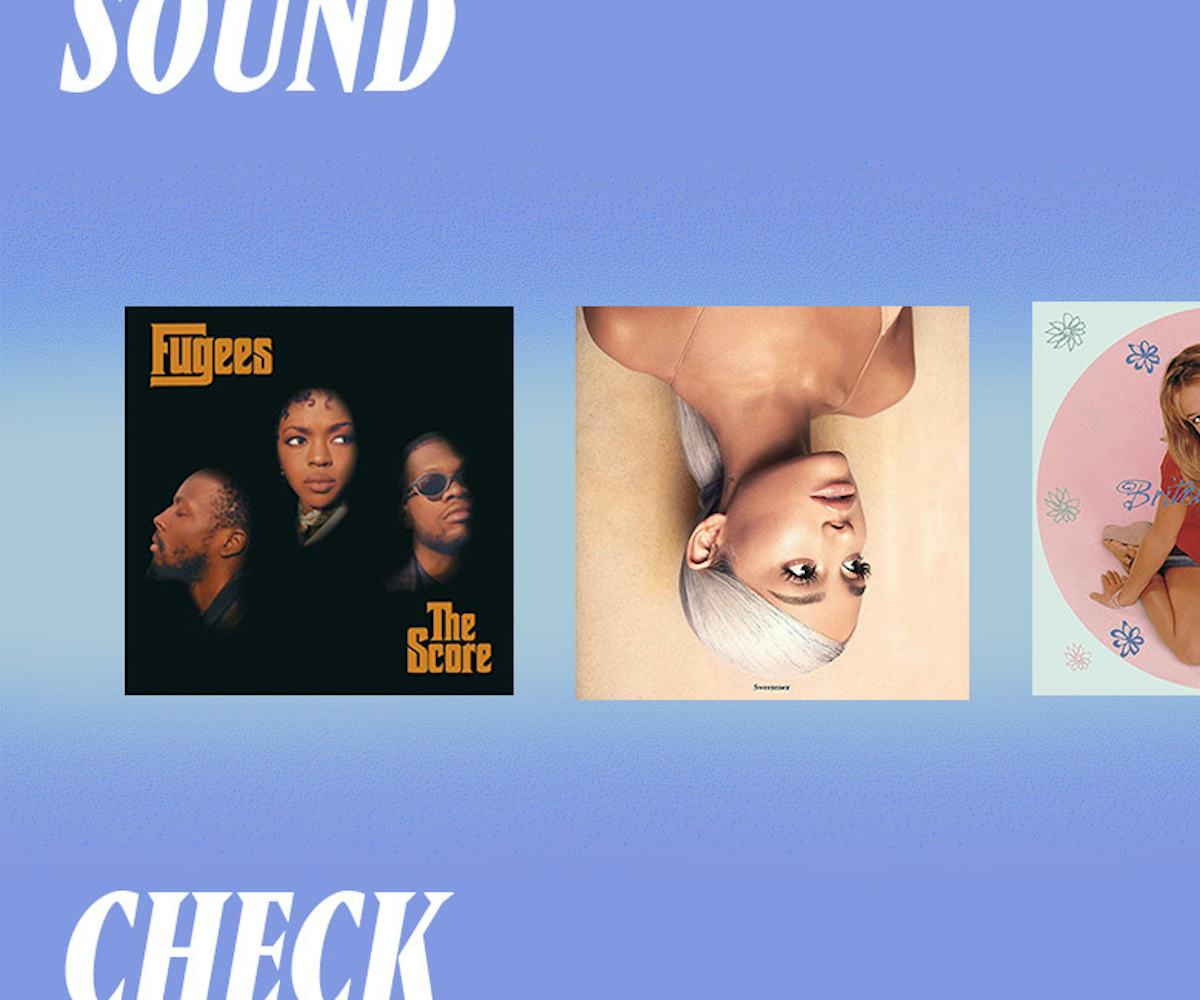 Soundcheck: Gift Guide For The Vinyl Lover
The Fugees, Ariana Grande, Britney Spears and more
Every weekend, we bring you#SOUNDCHECK—your destination for the best of the best new music that hit the web over the course of the week. Holiday shopping is amping up, and with the excitement of Black Friday Record Store Day, we rounded up all the best recent vinyl releases to snag this week, for yourself or your audiophile friend, including The Fugees, Ariana Grande, and more. New colors, anniversary reissues, and first pressings from all your favorite artists. Turn up, tune in, and tune out.
The Score, The Fugees, $37, available at Amazon.
A damn classic.
Sweetener, Ariana Grande, $29, available at Amazon.
This masterpiece deserves to be heard on vinyl.
...Baby One More Time, Britney Spears, $23, available at Amazon.
In honor of 20 years of the breakout hit.
Breaking Glass Live EP 40th Anniversary Edition, David Bowie, $15, available at Amazon.
Gimme all the Bowie records.
Wu-Tang Forever, Wu-Tang Clan, $44, available at Amazon.
Go above and beyond and add these to the gift, too.
The Capitol Studios Sessions, Jeff Goldblum & The Mildred Snitzer Orchestra, $36, available at Amazon.
Everyone deserves Jeff Goldblum under the tree.
50 Years Don't Stop, Fleetwood Mac,$84,available atAmazon.
For the true Fleetwood Mac stan.
Lover Chanting,Little Dragon, $16, available at Amazon.
Trust me, you'll love it.
Scorpion, Drake, $33, available at Amazon.
A good way to help your friends dip their toes into vinyl collecting.
boygenius, boygenius, $16, available at Amazon.
Do you really not have this already?
Greatest Hits, blink-182, $33, available at Amazon.
Pop punk never dies.
Snowed In, Hanson, $30, available at Amazon.
Not even sorry.
Hounds of Love, Kate Bush, $25, available at Amazon
FYI, if you're a Bush fan, there's more where this came from in terms of new vinyl releases.
The Best of The Runaways,The Runaways, $15, available atAmazon.
Have you seen the film yet?
Not Animal, Margot & The Nuclear So And So's, $32, available at Amazon.
One decade later and I'm still unashamedly crying to "Broadripple is Burning" for no reason.
NYLON uses affiliate links and may earn a commission if you purchase something through those links, but every product chosen is selected independently.