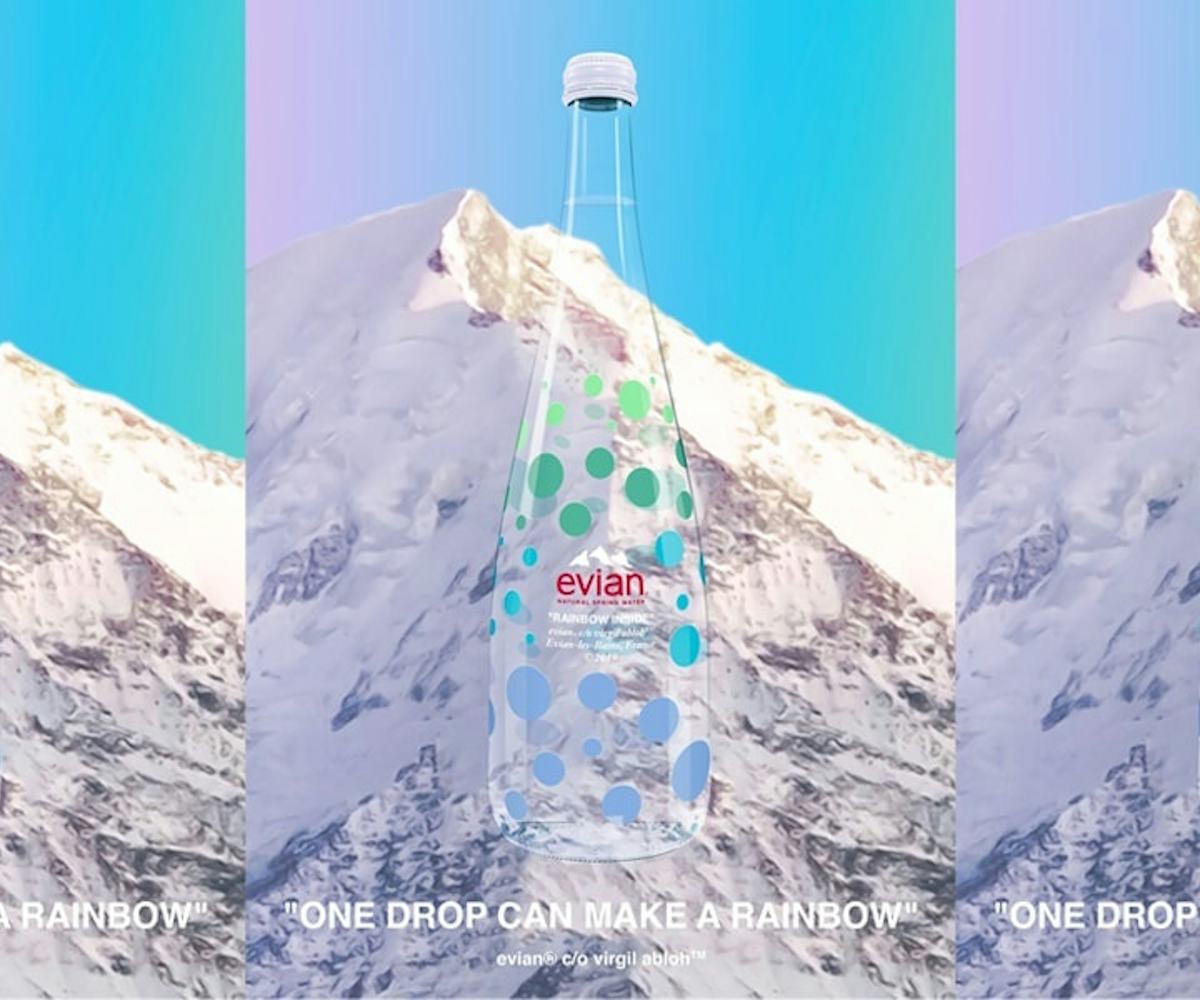 Courtesy of Evian
Virgil Abloh Is Designing A High-End Water Bottle For Evian
Keeping hypebeasts hydrated
Virgil Abloh is quenching hypebeast's thirst for designer objects of any sort, and is releasing a limited-edition glass water bottle. Soon, you'll be able to cut down on your single-use plastics and flex on the 'gram at the same time with Abloh's new collaboration with evian.
The rainbow-dotted water bottle is Abloh's first project as creative advisor for sustainable innovation design at evian, which he said was inspired by "the notion that one drop of water can create a rainbow," per a press release. "As light refracts through that droplet, it reveals its full polychromatic potential. We don't see just water, we see infinite possibilities and inspiration for anyone. Everyone," he stated.
NYC environmentally-conscious hypebeasts and fashion lovers alike will be able to cop the bottle for free at a pop-up event on May 9. Head to 393 Broadway from 12pm to 4pm for evian's Drip Drop event, which will be your one chance to grab the bottle, and potentially get your hands on one of 10 signed bottles, as well as one of 40 evian x Virgil Abloh refillable bottles.
The rainbow themed experience is sure to be the perfect opportunity for Instagram content, and will feature a DJ to start your day off right. But also, who doesn't love a new eco-friendly water bottle?