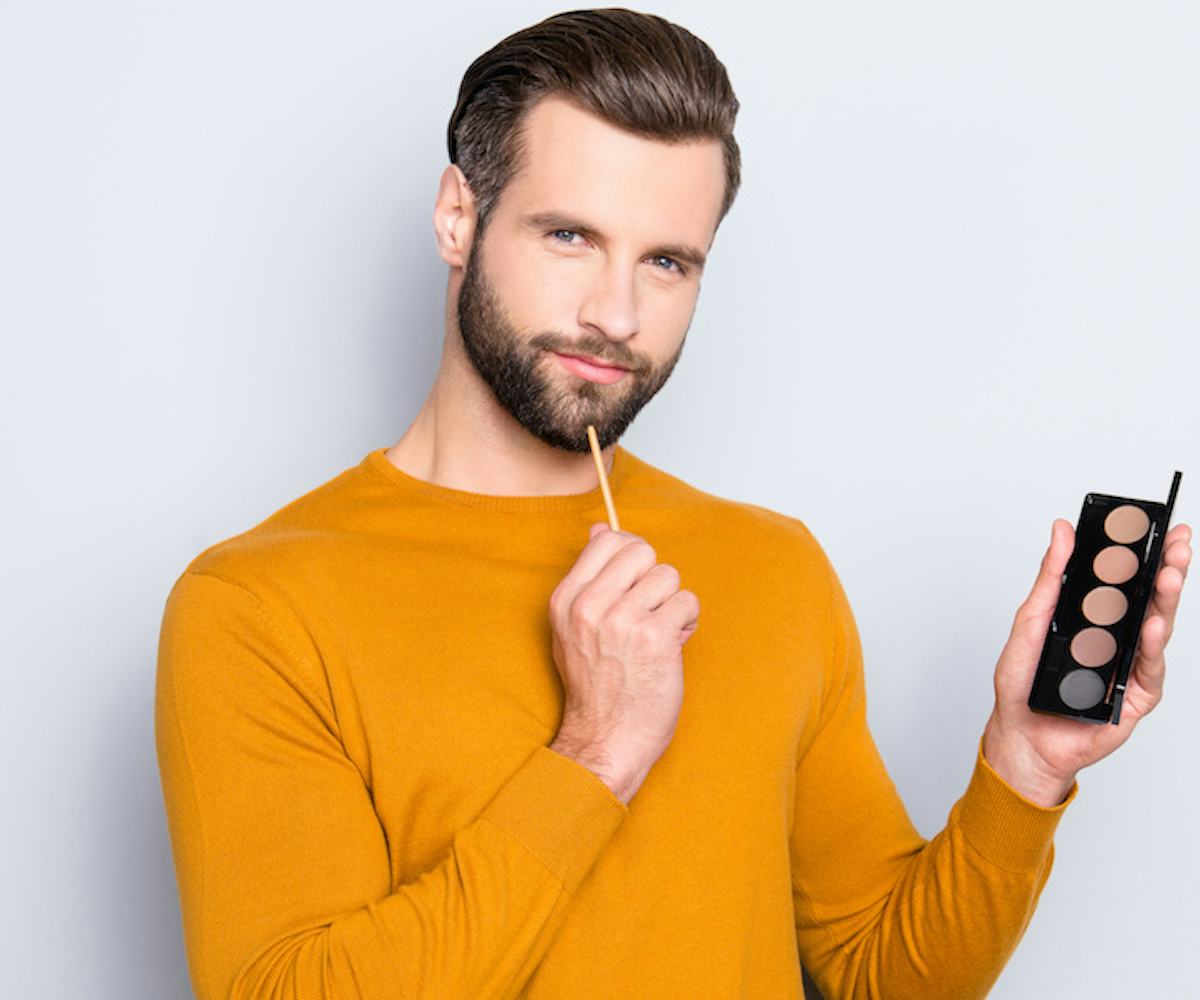 Photo via Getty
The Internet Is Roasting This Brand Of "Makeup For Men"
"It's definitely fragile masculinity"
The internet is not here for a new advertisement for War Paint, a makeup line specifically formulated for men, because, apparently, they have very, very different skin than us women.
"We couldn't find a makeup brand formulated specifically for men's skin; so we created one," a tweet sharing the advertisement reads. From there, a shirtless, tattoo-covered man is shown putting on his "war paint" and a skull ring for (what I'm guessing is) an extra dash of manliness.
While the War Paint website states that "men and women's skin are very much different," and that "men need to be more cautious about what they use on their skin, as 'regular' skincare and cosmetics could worsen the skin over time," per some quick Googling, it's easy to find out that the same products can be used, even if men do scientifically have thicker skin and bigger pores than women. Figuratively, they clearly do not have thicker skin, though, and thus need offerings catered to just them.
Naturally, the internet had a lot of thoughts. Bitch Media's Andi Zeisler wrote, "It's not water, it's LIQUID DEATH. It's not makeup, it's WAR PAINT... but it's definitely fragile masculinity," and, well, that about sums it up right there. Writer Hunter Harris shared the advertisement, joking, "Watching this gave me a zit, you'll be hearing from my attorney." I'd personally like in on this lawsuit too.
What's more, apparently, War Paint thought it'd be, according to one Twitter user, "more manly to steal" music that accompanied the ad without permission and without paying the artist, Two Feet, who called them out.