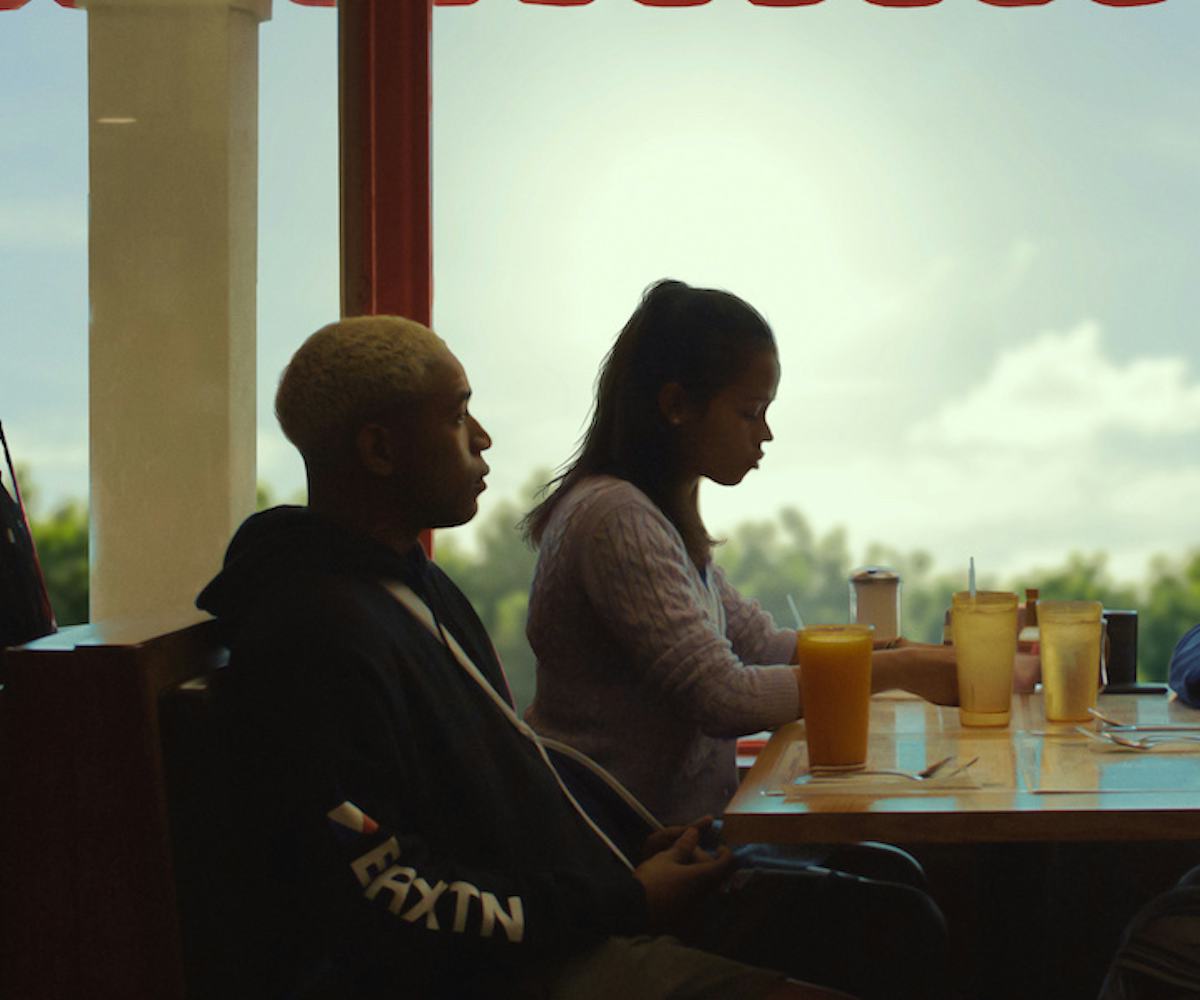 Courtesy of A24
Watch Family Bonds Get Put To The Test After Loss In New 'Waves' Trailer
We're fully prepared to get our hearts broken by the forthcoming A24 film Waves, and the latest trailer showed us just how many ways that will be possible when the movie hits theaters. In the new clip, revealed on Tuesday, previously-teased footage takes on new emotional depth, showing the playful highs and most gutting lows the characters will experience together.
While it's only alluded to in the trailer, we know from the synopsis and previously-released trailer that emotions are running high as characters "navigate love, forgiveness, and coming together in the aftermath of loss." The loss remains entirely unspecified (and un-shown), but the mourning is palpable nonetheless. This Is Us actor Sterling K. Brown stars as the "well-intentioned but domineering father" to Kelvin Harrison Jr. and Taylor Russell, and husband to Renée Elise Goldsberry.
The trailer begins with the same family outing seen in the first trailer, cast in an entirely different tone. Brown and Harrison playfully arm wrestle at a diner as Dinah Washington's "What A Difference A Day Makes" plays, adding a warm and fuzzy haze to the interaction. Brown narrates over clips of the family, "I'm trying to give you the tools to succeed in this world... everything I do is for y'all," until he abruptly demands Harrison "stop" and flips the mood entirely. It's then that we see the aggressive tension between father and son, and how it could eventually push them all to their breaking point.
Alexa Demie and Lucas Hedges also star. Watch the latest trailer below, ahead of Waves' November release.