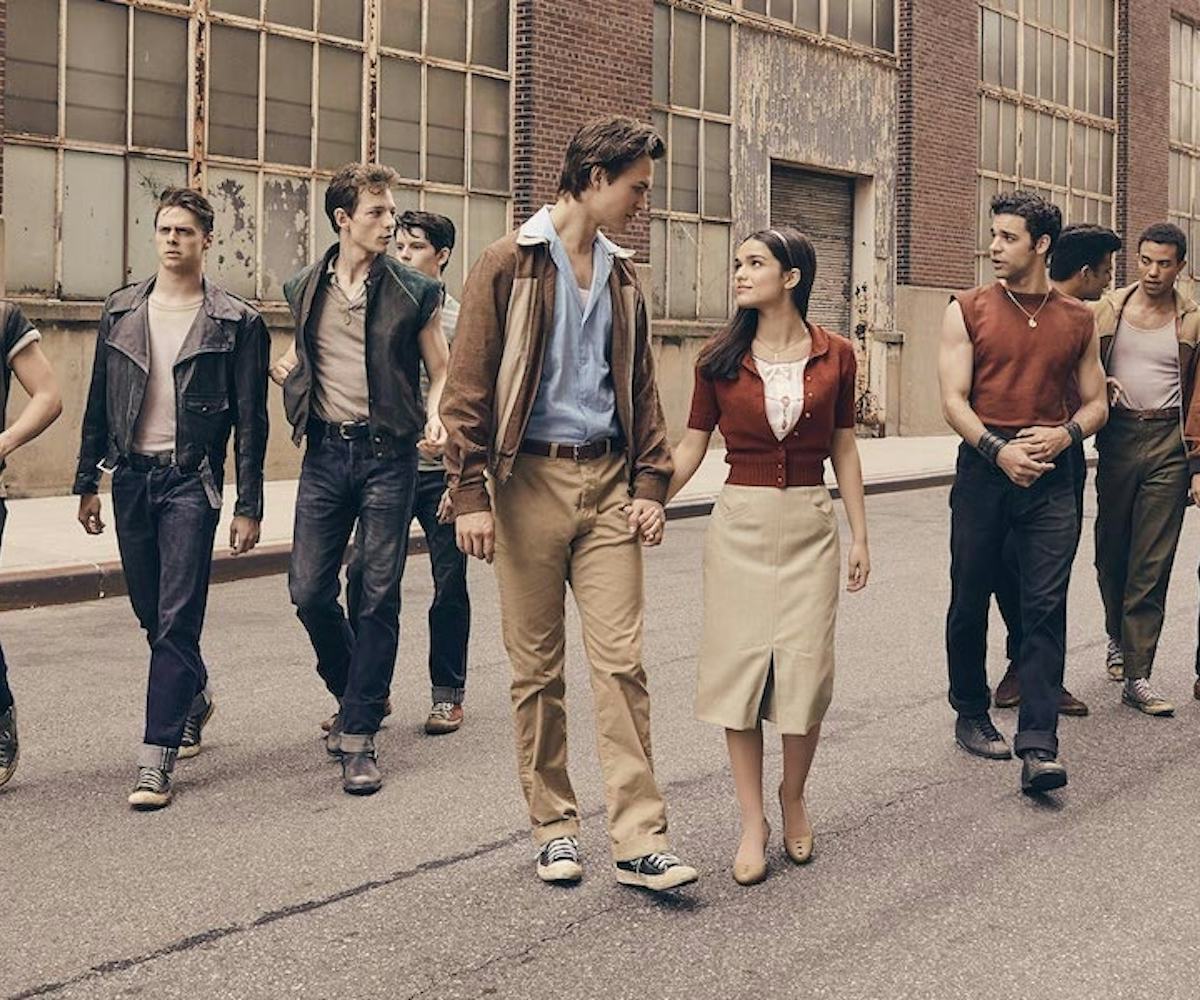 © 2019 Twentieth Century Fox Film Corporation. All Rights Reserved.Photo by Ramona Rosales
These First Look Images from Steven Spielberg's 'West Side Story' Are Incredibly Promising
The odds of this film getting it right are high
With the ongoing coronavirus pandemic, many Broadway productions have been shut down indefinitely, including the new tech-heavy version of West Side Story, which opened less than a month ago. But even without access to this new take on a familiar story about the strife that gradually grows between a white gang (the Jets) and a new gang of Puerto Rican immigrants (the Sharks), at least we still have Steven Spielberg's upcoming film version to look forward to, which went into production last June and wrapped filming in September. And luckily, today, Vanity Fair has shared an up-close first look at the production, which, judging by the photos, will surely be one of the year's best films. (Let's just hope theaters open back up before December.)
The most promising aspect of these initial photos are the costumes, which already seem like a surefire competitor in the 2021 awards season race for Best Costume Design. In one photo, the Sharks dance throughout the New York streets, dressed in big, fluffy dresses — which come in eye-grabbing colors like bright yellow, orange, cerulean blue, and forest green. Another photo shows the warring sides at a neighborhood dance, with the Sharks on one side and the Jets on the other. There, the cast members (including Baby Driver's Ansel Elgort as Tony, newcomer Rachel Zegler as Maria, and Hamilton's Ariana DeBose as Anita) are donned in striking period-appropriate clothing: little chacha heels, fitted polos, tailored jackets, and hoop skirts. It's all very promising.
In the accompanying story, Spielberg talked about how the original West Side Story soundtrack was the first piece of popular music his family ever owned, leading to an instant obsession with the songs during his youth. (Prior to that, his "entire home was festooned with classical musical albums.") This intimate connection with the music has, thankfully, ignited a real dedication to making Spielberg's version of the film an authentic representation of what the "West Side" story is — a disheartening tale about the conflict that exists between races and a love story about the great lengths many of us will go in order to seek out a good life in the supposedly great nation of America. As the multiple Oscar winner says, "This story is not only a product of its time, but that time has returned, and it's returned with a kind of social fury. I really wanted to tell that Puerto Rican, Nuyorican experience of basically the migration to this country and the struggle to make a living, and to have children, and to battle against the obstacles of xenophobia and racial prejudice."
In short, Spielberg wanted his version of the film to be even more socially aware than the original 1961 film, which went on to win an impressive ten Academy Awards, including Best Picture and Best Director for Robert Wise. This desire lead to Spielberg hiring only performers with Hispanic backgrounds for the Puerto Rican roles (20 of the total 33 are "specifically Puerto Rican or of Puerto Rican descent") — a necessary corrective to the original film, which primarily cast white actors in these roles and darkened their skin using brown makeup. Speaking about the Hispanic actors he hired, Spielberg notes, "They brought an authenticity. They brought themselves, and everything they believe and everything about them — they brought that to the work. And there was so much interaction between the cast wanting to be able to commit to the Puerto Rican experience. They all represent, I think, a diversity, both within the Puerto Rican, Nuyorican community as well as the broader Latinx community. And they took that seriously."
If testimonials from the actors themselves are anything to go by, this version won't be at a loss for authenticity. The legendary Rita Moreno, who won an Oscar for playing Anita in the 1961 version and is originating a new role in the upcoming version, praised both the director and the screenwriter, Tony Kushner, for their work, specifying that the duo "really wanted to right some…should I say wrongs?" Ariana DeBose, who is following in Moreno's footsteps by playing Anita, spoke similarly, specifically praising Spielberg for consulting her personally about her approach to the character. "I'm Afro-Latina and I said to him, 'As a woman of color, if you're going to consider me for this role, I would potentially be the darkest woman to play her onscreen,'" she says. "In one way, you're not really sure if Anita's African American or if she's Latina. I was like, 'I think there's really something to lean into, if that's of value,' and he was intrigued by that observation. It was fun from the jump to feel like I was contributing to his new vision in a way."
Welp! Sign me up!
West Side Story is scheduled to hit theaters nationwide on December 18th.