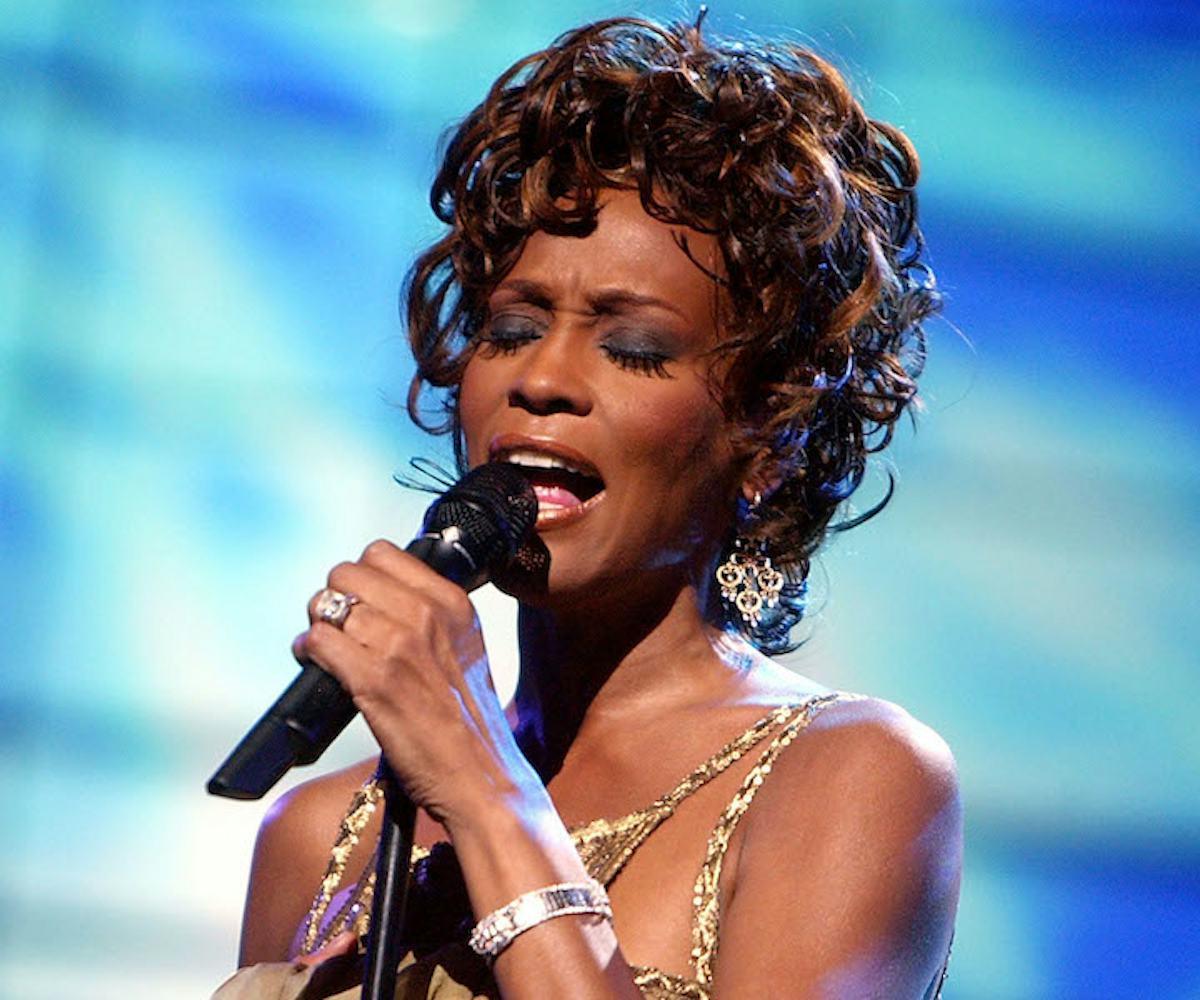 Photo by Kevin Winter/Getty Images
The Whitney Houston Hologram Tour Is Happening, Whether You Like It or Not
'An Evening With Whitney: The Whitney Houston Hologram Tour' kicks off next week in Europe
It's been eight years since Whitney Houston died of coronary artery disease, and it would be an understatement to say that the world has yet to recover. At only 48 years old, she was still relatively young and the loss of her immense talent has left a noticeable gap in the music industry ever since. The fact that some fans may want the opportunity to relive her glory in a live setting is certainly understandable — and in a capitalist society, wherever there is a demand, there will always be someone willing to supply. The latest inductee into the Hologram Hall of Fame? None other than "The Voice" herself, Miss Whitney Houston.
After five years spent fine-tuning a hologram that "used a body double along with hundreds of hours of Houston performances and extensive CGI synthesizing" to craft an entire headlining show, the hologram tour (titled "An Evening With Whitney: The Whitney Houston Hologram Tour") is all set to kick off in England Tuesday, February 25, before traveling across Europe for a run extending through to early April. Though there are no dates currently slated for the U.S., sources assure that an American tour will follow.
According to a report published in The Hollywood Reporter, select members of the press got to check out a sneak dress-rehearsal preview of the show and cite a lifelike Whitney performing in several different looks (including a gold gown, a sparkly orange jumpsuit, and a floor-length pink flowered coat) while flanked by two moving backup singers, four dancers, and a full live backing band. Naturally, the setlist is packed with The Prom Queen of Soul's biggest hits, including "I Will Always Love You," "Saving All My Love for You," and "How Will I Know." To keep things fresh, there are also some "unexpected rarities," including a cover of Steve Winwood's "Higher Love" (a song Kygo recently repurposed into a dance hit) and more.
In what can easily be seen as a preemptive response to any potential backlash, Pat Houston — the late singer's sister-in-law and former manager of the Houston estate, who is producing the concert in a special collaboration with BASE Hologram (who have produced holograms for Roy Orbison and Maria Callas in the past) — tells THR, "Now is just the right time. In the spirit of Whitney, I know we're doing all the right things right now." She goes on to reference Whitney's pre-death desire to have a pared-back Unplugged-style tour as the base inspiration for this show, claiming, "This is something that she wanted to do. I get very emotional watching this, because it is so, so close to what she wanted. The only thing missing is her, physically."
Of course, the "physical" part that's missing is no small feature — in fact, it's the center of the show. But with technology this advanced, fans of Houston's might be so grateful to be in her presence in any form that it might not actually matter.
At Coachella 2012, I was front row for the legendary Dr. Dre & Snoop Dogg set, cramped up against the railings as overzealous fans excitedly screamed and shouted during each song. It was an enthralling experience, and as a lifelong Angeleno, I could easily relate to the enthusiasm that pulsated through the air. We were in the presence of two Southern California gods — how could I not? Still, nothing could have prepared me for that special moment, about halfway through, when a hologram of Tupac materialized on stage for a five-minute mini-set. At the time, I was so overwhelmed by complete shock that all I could do was stare in awe. But when the set was over, I quickly was overcome by a sense of unease. This was technology at its most advanced, but it was also too real; the Tupac hologram looked uncannily like the man himself, and watching as Snoop Dogg "interacted" with him in real-time was...unsettling, to say the least. Still, it proved that something like this could be done, and in the years since, everyone from Frank Zappa to Amy Winehouse has received the treatment.
Whether or not you agree with the concept of hologram concerts for late singers, "An Evening With Whitney" is happening — and it's happening soon. Whitney Houston once famously said, "I'm every woman." Well, now, she's a hologram too.