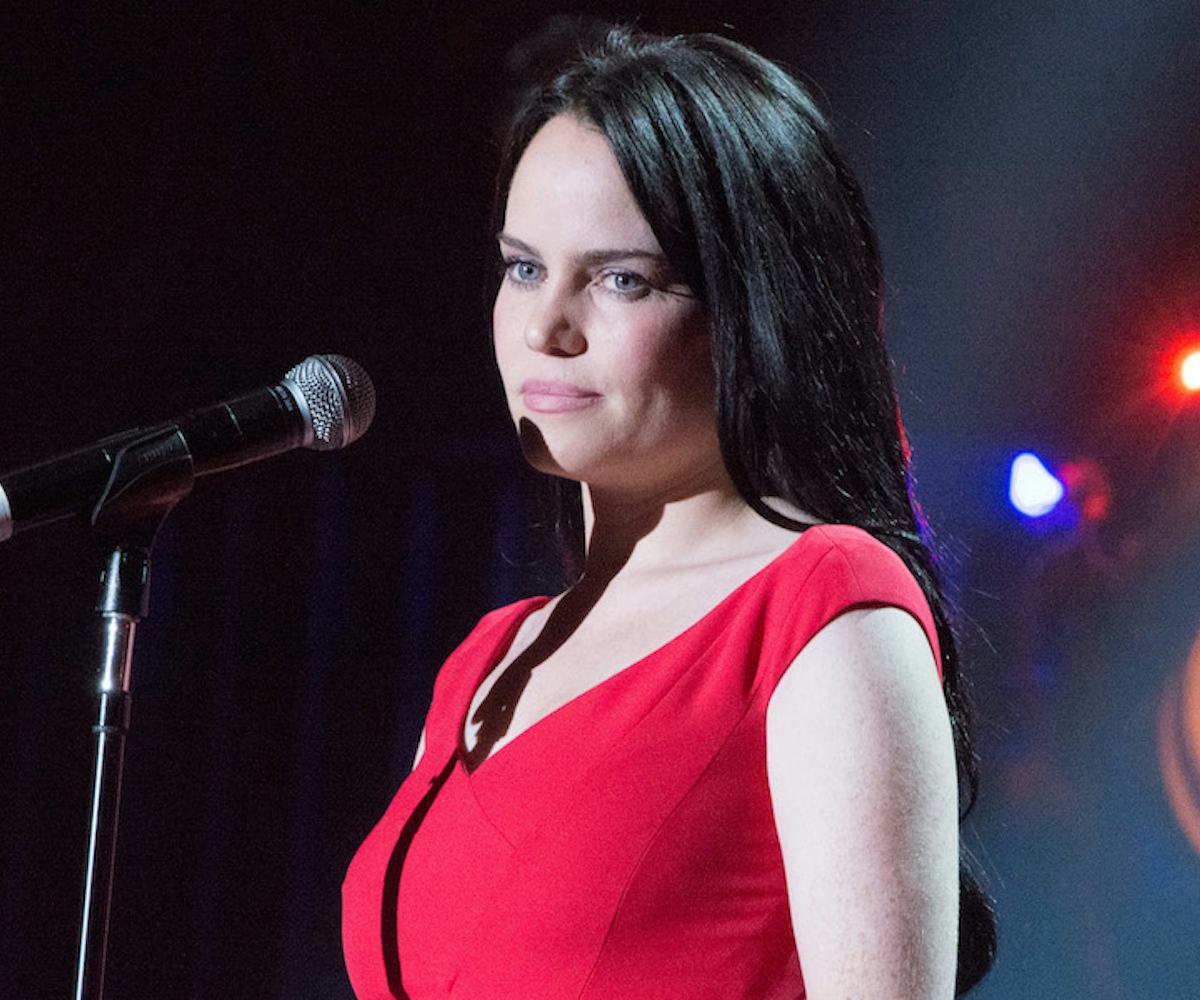 Photo by Dave Kotinsky/Getty Images
Duffy Explains 10-Year Hiatus in Heartbreaking Post
After enduring a particularly traumatic experience, the Welsh singer-songwriter is ready to open up
Trigger Warning: Details of sexual assault.Twelve years ago, Welsh singer-songwriter Duffy arrived on the scene with a bang, capturing audiences' attention with infectious earworms like "Mercy" and "Warwick Avenue" from her debut album, Rockferry, which skyrocketed to the top 5 of the US charts upon release. Two years later, she followed that up with the equally beloved Endlessly. Then, she vanished. In the decade since, no one has known where she disappeared to, what happened to her, or whether she would ever make music again. But now, the singer has cleared everything up in a revealing Instagram post, detailing her traumatic experience with sexual assault and opening up about how the experience has affected her life and ability to create in the ensuing years.
"You can only imagine the amount of times I thought about writing this," the post began. "The way I would write it, how I would feel thereafter. Well, not entirely sure why now is the right time, and what it is that feels exciting and liberating for me to talk. I cannot explain it. Many of you wonder what happened to me, where did I disappear to and why. A journalist contacted me, he found a way to reach me and I told him everything this past summer. He was kind and it felt so amazing to finally speak."
Then, she opened up about her harrowing story. "The truth is, and please trust me I am ok and safe now, I was raped and drugged and held captive over some days. Of course I survived. The recovery took time. There's no light way to say it." Fortunately, the post is coming at a better time for her, as she notes, "But I can tell you in the last decade, the thousands and thousands of days I committed to wanting to feel the sunshine in my heart again, the sun does now shine. You wonder why I did not choose to use my voice to express my pain? I did not want to show the world the sadness in my eyes. I asked myself, how can I sing from the heart if it is broken? And slowly it unbroken."
On its own, the post would have been incredibly brave. It's never easy to talk about circumstances like this with anyone, let alone millions of fans around the world, many of which the singer does not know personally. Yet, even after doing so, Duffy has committed herself to going even farther, inviting her followers and fans to join in on the conversation. "In the following weeks I will be posting a spoken interview," she said. "If you have any questions I would like to answer them, in the spoken interview, if I can. I have a sacred love and sincere appreciation for your kindness over the years. You have been friends. I want to thank you for that x"
In a separate paragraph at the end of her post, the singer noted, "Please respect this is a gentle move for me to make, for myself, and I do not want any intrusion to my family. Please support me to make this a positive experience."
Check out Duffy's heartbreaking post below.
If you or anyone you know is struggling with sexual assault, don't hesitate to call the National Sexual Assault Hotline at 1-800-656-4673.