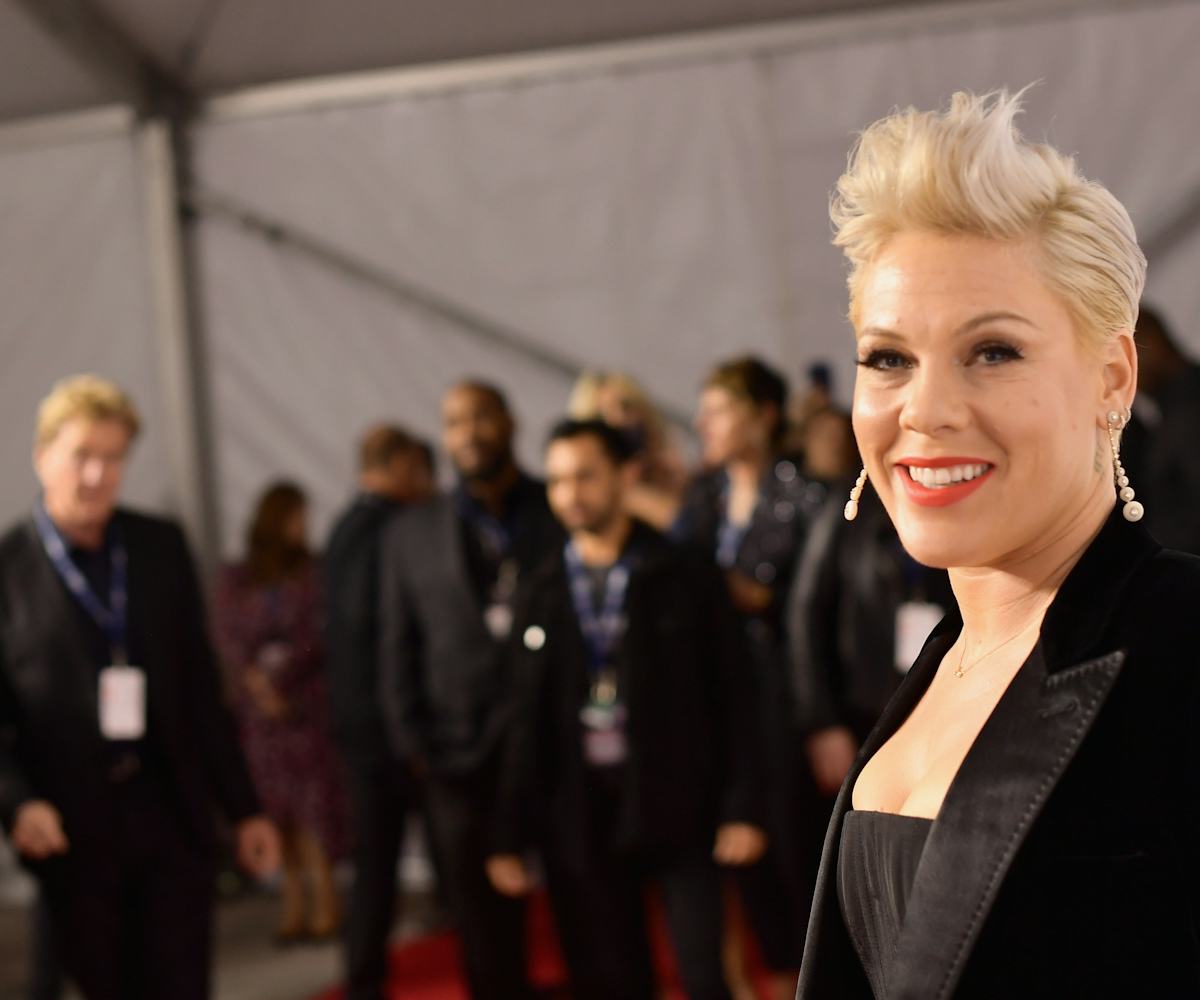 Photo by Matt Winkelmeyer / Getty Images.
This Woman Had A Baby At P!nk's Concert And Is Sad She Missed The Show
Hey, concert tickets aren't cheap
A 32-year-old woman named Denise Jones welcomed her baby girl into the world last night under some strange circumstances. She was in Liverpool, England, at Anfield Stadium, jamming along to P!nk, when she went into labor.
According to the Liverpool Echo, medics had to cross the massive crowd to get to her and then move her to the first aid area. Once they got there and examined her, it was clear that Jones was not going to make it to a hospital and would need to give birth right there, which she did. According to Dr. John Matthews, the crowd doctor who helped deliver the baby, she did it in under five minutes. Both Jones and her new daughter are healthy.
Jones has one gripe about how the whole thing went down. She told the news outlet jokingly from her bed at the hospital, "I'm still massively in shock, just a bit gutted I missed the concert." Honestly, who can blame her? We've seen the kind of tricks P!nk pulls out of her hat during a live show. I'm sure it was awesome. Plus, Jones has a new child to feed now, and those concert tickets aren't cheap. And, there's no telling when she'll have another moment of free time.
To commemorate the moment, Jones even named her daughter Dolly Pink.