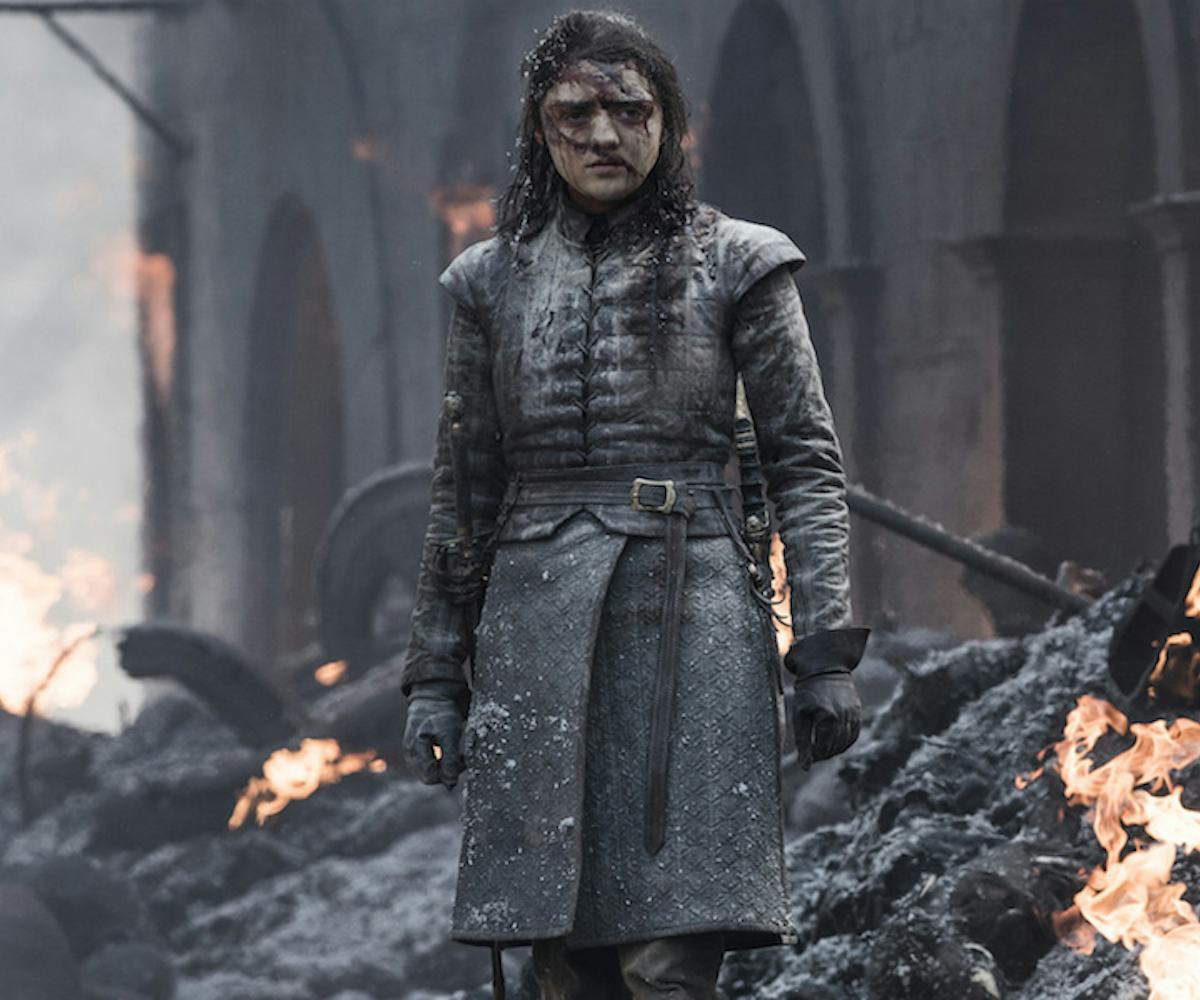 Courtesy of HBO
We Have Found The Worst 'Game Of Thrones' Opinion
In an interview today with The Cut, Vanderpump Rules star Stassi Schroeder blessed readers with some of her thoughts on HBO's Game of Thrones, and since we can't get enough GoT talk, we were excited to see what Schroeder had to say.
And, in case you're wondering if Schroeder is a fan of GoT, don't: She's actually such a massive fan that she refers to her fans Khaleesis, and they call her Khaleesi right back. So!
Anyway, after the wide range of responses to Daenerys' fiery mayhem in the show's penultimate episode, The Cut wanted to check in to see how Schroeder was faring, and ask what she thought of it all. While Schroeder's opinion on Dany is mixed (she found the Dragon Queen's "crazy" actions to be relatable, but she didn't think it followed Dany's character arc), it wasn't, like, a bad opinion, just a bit muddled, if not so different than those of the majority of viewers.
Schroeder's real hot take, though—what we feel comfortable calling the worst GoT opinion we've heard—is about another character altogether: Arya Stark. Here's what Schroeder had to say about our favorite blacksmith-banging, Night King-killing, proposal-denying assassin in all the Seven Kingdoms: "Arya, I feel like she probably should have just married whats-his-name [Ed. note: Gendry! His name is Gendry!!]. What's wrong with being a lady and a badass at the same time? You don't have to choose just one."
And, like, sure, you don't have to choose just one, but Arya would never choose to be a lady. That's not her! So, if we're still talking about characters behaving inconsistently, Arya saying yes to a proposal (a rushed one at that) would have been absolutely bonkers. Arya's not about to change her entire personality just because some dude drops down on one knee and proposes, and to want her to do so would be like wanting Dany to act like a sheep, instead of a dragon.
All to say, you know nothing, Stassi Schroeder.