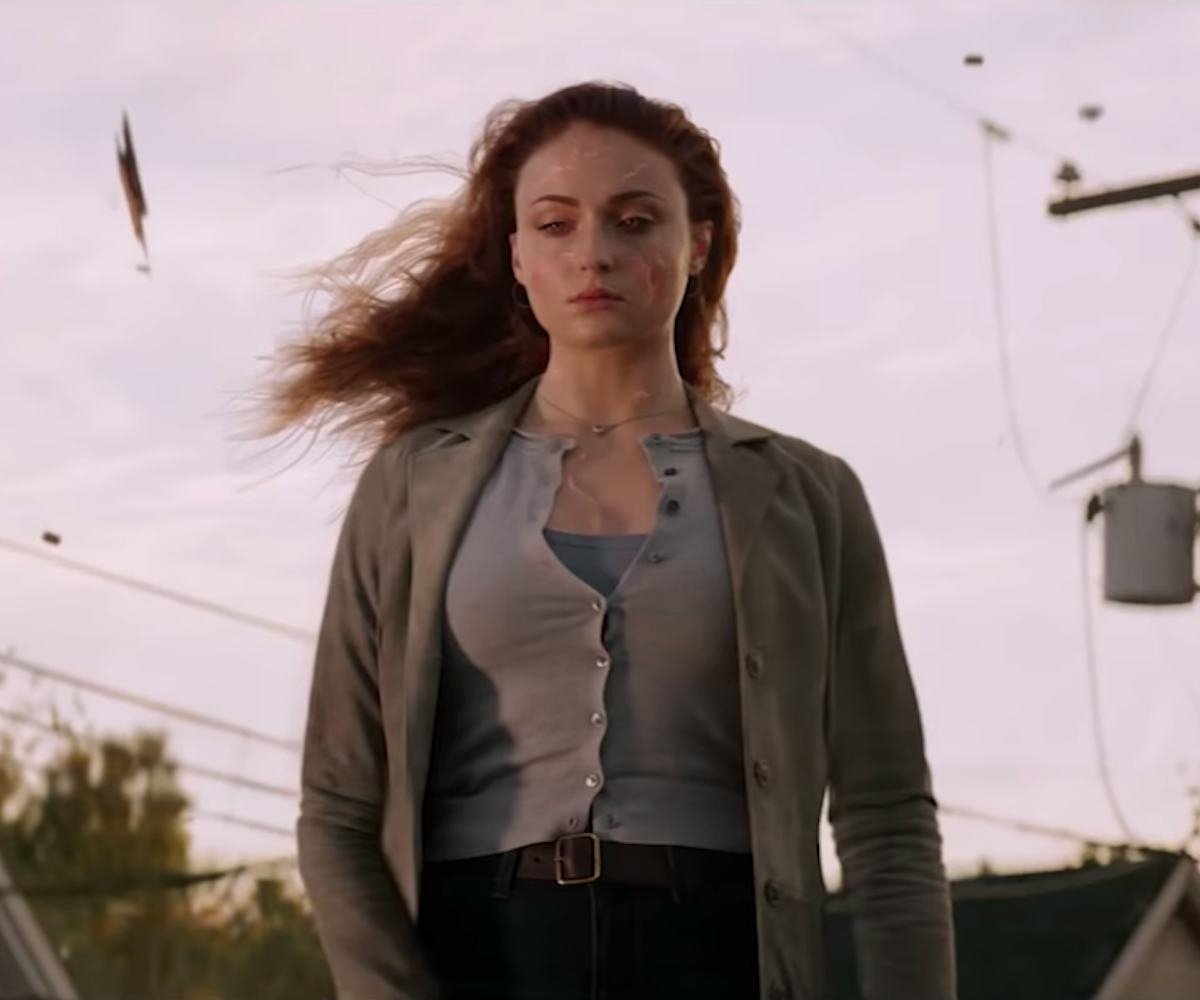 Screenshot via YouTube
Sophie Turner Wreaks Havoc In New 'X-Men' Trailer
The new X-Men: Dark Phoenix trailer comes packed with Sophie Turner, as Jean Grey aka Phoenix, kicking some major ass and one massive spoiler. If you don't want to know about major deaths, stop reading now, folks.
Grey now has new, powerful abilities that she can't keep under control, and it's wreaking havoc on those around her. For example: Jennifer Lawrence's Mystique appears to be donezo, folks. Kaput. In the trailer, no less, so there must be plenty of action left to uncover if this huge detail is being revealed so early. Jessica Chastain's character Smith may have ulterior motives as she tries to assure Grey that her new powers are good, despite them seeming to have knocked out Mystique unintentionally. "If you stop fighting that force inside you, if you embrace it," Chastain says, "You will possess the very power of a god."
Plenty of familiar (and concerned) faces make appearances in the trailer, including James McAvoy as Professor Charles Xavier and Nicholas Hoult as Hank McCoy. Will Grey figure out how to control her powers before destroying all that she knows and loves? Only time will tell.
Catch the brand new trailer below. X-Men: Dark Phoenix hits theaters on June 7.