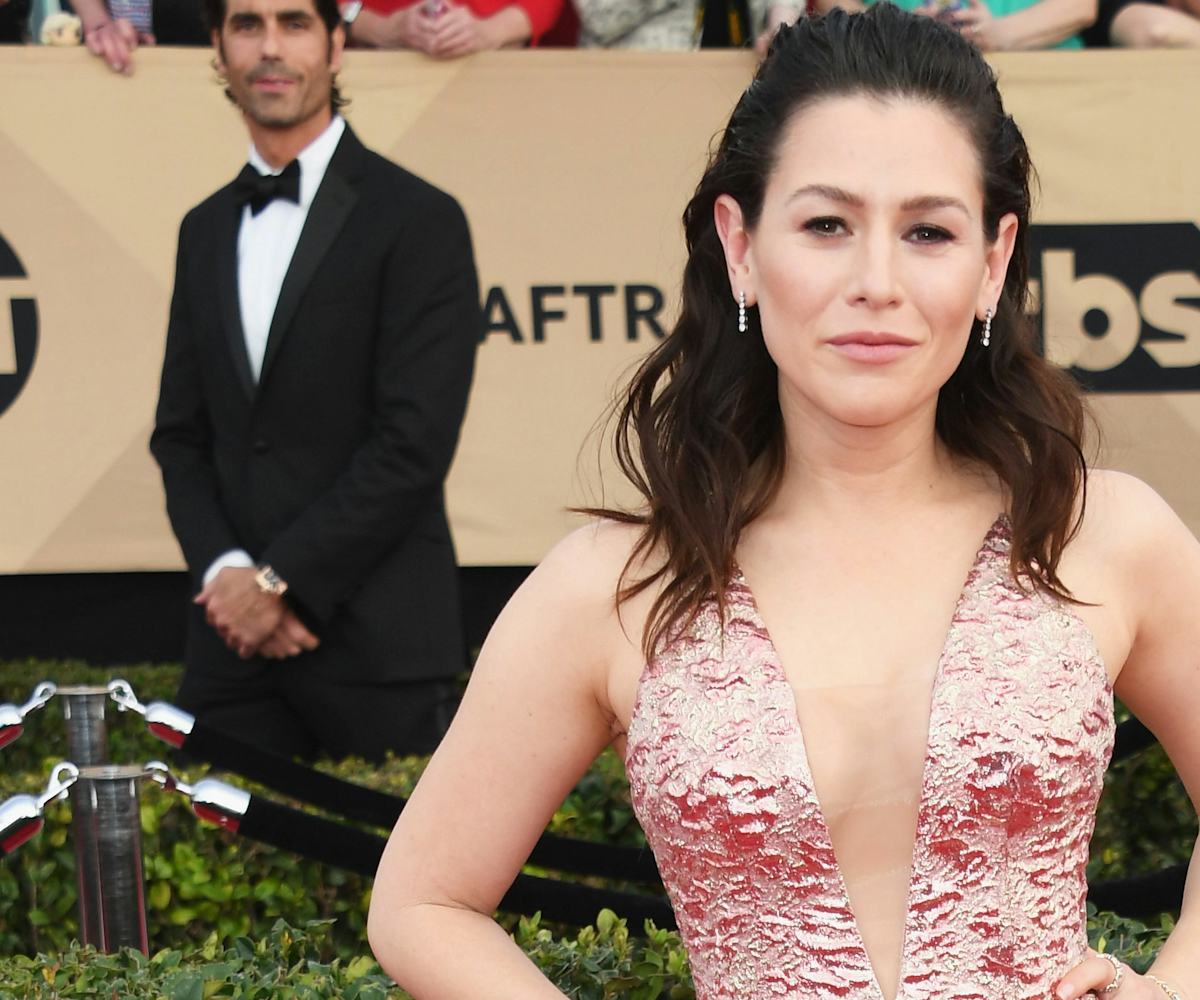 Photo by Alberto E. Rodriguez/Getty Images
'Orange Is The New Black' Star Yael Stone Accuses Geoffrey Rush Of Sexual Misconduct
Claiming that he danced in front of her naked and spied on her in the shower
In an interview for TheNew York Times, Orange is the New Black actress Yael Stone comes forward with multiple allegations against fellow actor from her native Australia Geoffrey Rush.
Stone starred opposite Rush in a stage production of The Diary of a Madman in 2010 and 2011, when she was 25 and he was 59. She says that her casting in the production was "the biggest break I had ever had," as Rush was already an Academy Award winner and an established theater performer.
From the start of rehearsals, Stone says that his behavior with her was "weird." According to Stone, Rush would send her texts, described as "affectionate and flirtatious, flowery and yet occasionally vulgar," late at night. She says that she is embarrassed by the way she "enthusiastically and willingly" participated in the exchanges, saying, "I was so flattered that someone like that would spend their time texting me into the very early hours of the morning."
She says that Rush often got too close to her in their dressing room. She says he would join her "uninvited" when she would nap between matinee and evening performances and ask for help removing his contacts or "[taking] off his sweaty costume at intermission."
Perhaps the most disturbing allegation is that he once used a mirror to spy on her when she was showering. The dressing room she shared with Rush had two showers side-by-side, and one day, "I remember I looked up to see there was a small shaving mirror over the top of the partition between the showers and he was using it to look down at my naked body." She recalled another incident where Rush danced in front of her "totally naked" while she was removing her makeup.
Even though, as Stone says, "I know I have truth on my side," she says she was afraid to come forward with her allegations due to the nature of Australian defamation laws. In the United States, when someone claims that they were defamed, it's up to them to prove that the allegations are untrue. In Australia, however, it's up to the person who published the defamatory statement to prove that they are true.
Therefore, not only will Stone have to deal with the public scrutiny that follows after a woman makes a #MeToo allegation against a powerful man, but she may also have to face legal repercussions.
Rush has said in a statement to the NYT that the allegations are "incorrect and in some instances have been taken completely out of context."