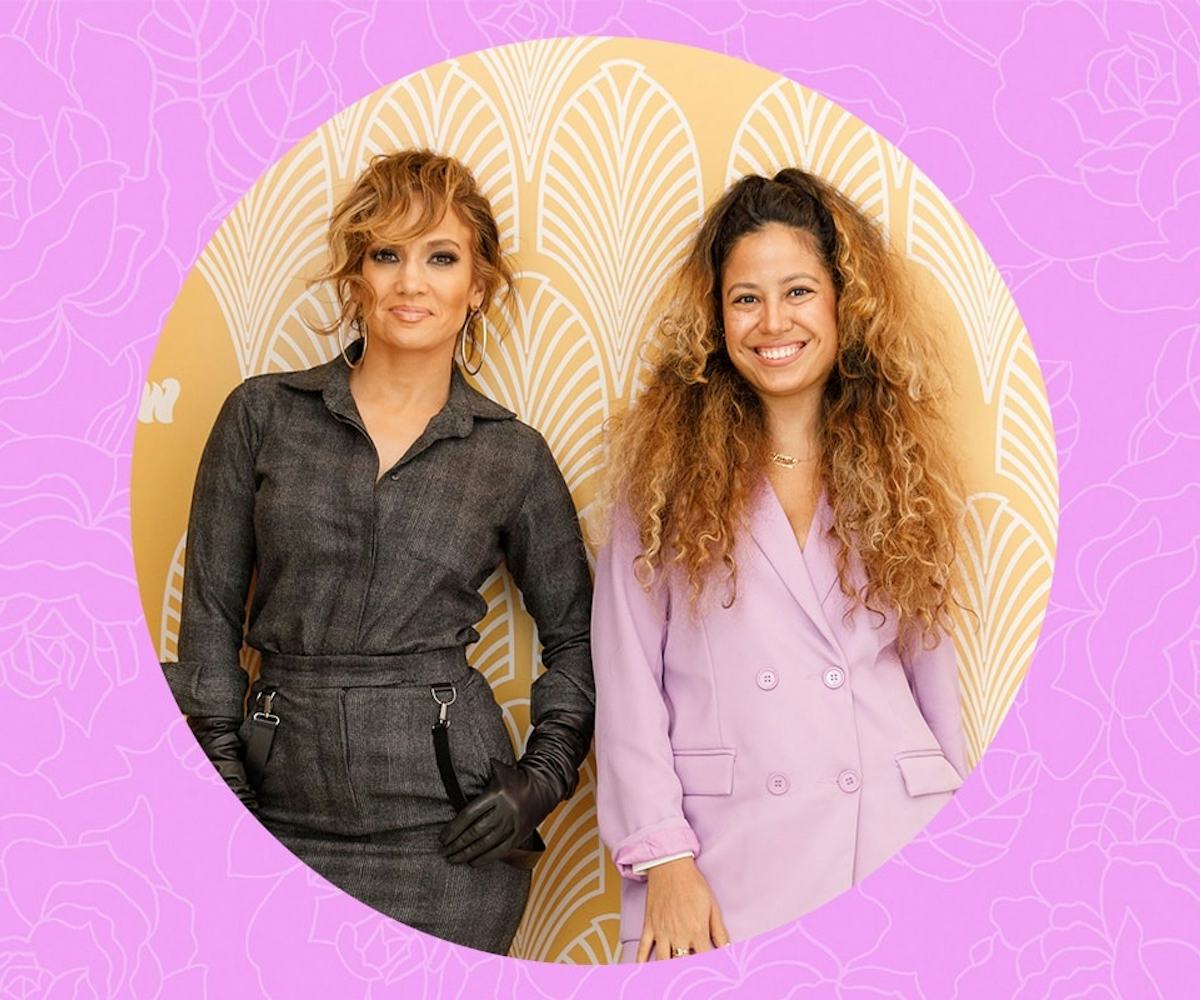 Photo by Tory Williams
How Yari Blanco Advocates For Diversity At The Wing
The founder of theGirlMob is promoting a "digital sisterhood for women of color"
Yari Blanco gets paid to be herself. As The Wing's senior manager of culture and diversity and the founder of theGIRLMOB, a collective that promotes itself as "the digital sisterhood for women of color," Blanco builds spaces where marginalized folks get to have a voice and be a part of important conversations. Beyond this, she also works to bridge the empathy gap between people of different backgrounds.
Born in the Dominican Republic and raised in New York City, Blanco grew up around an eclectic mix of people, cuisines, and inspiration. It wasn't until she attended a predominantly white college that she realized her upbringing was far from the norm, and thus made it her mission to build inclusive communities and media platforms. It was this passion that pushed her to pitch the Wing, a workspace and community designed for women, the job of her dreams.
In a time when conversations around diversity and inclusion are rising among fashion brands and other corporations, Blanco believes these things are only possible when people from all walks of life are involved in every business decision, from setting internal policies to the choosing of which beauty products are included in the bathroom. As the Wing continues to expand, she's dedicated to making the space a sanctuary from the outside world, where people can learn something new and feel appreciated.
NYLON sat down with Blanco to talk about how she landed her dream job, the time she interviewed her idol (Jennifer Lopez!), and why diversity matters.
How did your upbringing inspire what you're up to now?
I was born in the Dominican Republic and came to the States to live in Queens, New York, when I was eight years old. The area where I grew up was one of the most diverse places in the United States. It really shaped my worldview, and I think that's part of the reason that I care so much about there being a diverse group of people in the room at all times. And not just in terms of race, but in terms of religion and age, ability and background.
How did you land your job at the Wing?
I'm really proud of this role, because I pitched it to the company myself. Initially, I joined as a member, and then, six months later, they were looking for a community manager for the DUMBO [Brooklyn] location. I applied for that and immediately started raising my hand about diversity and inclusion. I made the business case that this was something that was necessary, that we could be at the forefront of, which luckily the founders, Audrey Gelman and Lauren Kassan, were highly supportive of.
Can you tell me more about your position and what kind of work it entails?
The scope of my work is making sure there's diversity across everything including our membership base to the programming we do and even the products we have in the bathroom. It's paying attention and doing things that make the Wing special for our entire community. I also work very closely with the human resources department to make sure that diversity is part of our internal culture, too.
How does it feel to be fostering such an inclusive environment for so many people?
I'm proud to be able to have these conversations and know that I'm not selling something that isn't authentic. This is a place that really puts women of color at the forefront, and you see that in our staff. For example, our CFO is a black queer woman. Our PR manager is brown and Muslim. I'm Dominican.
How has the Wing made inclusion, diversity, and accessibility priorities for its spaces?
It's something we really care about, and we're making sure that our staff understands diversity, equity, inclusion, and gender. We've been looking at a lot of our own internal policies; for example, all our staff now get paid a living wage and [have] access to health care, and we see where we can do better. As far as membership is concerned, we're focused on amplifying marginalized groups and giving them a platform so they can tell their own stories. Lately, we've been having more conversations with LGBTQ leaders and our members who are trans and non-binary and realizing that it's not just about supporting cis women, we also want to create a space that bolsters marginalized genders.
What are some of the events and projects you've been most proud of?
We're doing a lot of things for women of color, and I'm usually the person leading it. For example, we had an event with activist Rachel Cargle about unpacking white feminism. Last summer, we did a support circle when Nia Wilson was murdered in Oakland, California, which was special because we opened our doors to non-members and had around 100 people show up. I'm really proud of the work we're doing to make sure that anyone who comes from any type of marginalized group feels celebrated and seen here.
What was it like to interview Jennifer Lopez? What did that experience mean for you?
I remember being in my tweens when she came out with On the 6, which was her first CD. I learned the words to the songs and was obsessed with every music video. I always looked up to her as a businesswoman and a woman who wore her heart on her sleeve. So, I couldn't believe that this person I idolized was sitting right across from me and that I got to be her equal. I wasn't just representing myself in that conversation. I was representing millions of other women of color, specifically Latinx women, who grew up loving her like I did.
What's theGIRLMOB's mission?
To bridge the communication gap between all women of color. Growing up, I felt like women of color were in silos in terms of the media, and I just thought to myself, My girlfriends are a smorgasbord of people. But I really wasn't seeing that reflected. While I think each group deserves its own space to tell their stories, I was interested in seeing how we could talk to each other and learn from each other, which I think is an extension of what I'm doing at the Wing.
What kind of projects does the collective put out?
We publish interviews, photo journals, host events, make merchandise, and run a podcast. We try to make sure that different voices are being heard and that it is not just all Latinx and Black women, but that we're also including Asian woman and queer folk in the conversation, and sometimes even men, too. We're also collaborating with other collectives and brands that have their own communities.
How do you balance having such a demanding job and doing theGIRLMOB?
I'm very stubborn. I'm a Taurus, so I've had to learn the hard way to delegate. If you're that kind of person, it's good to do some introspective work and find ways to collaborate with people you trust.
Note: The writer of this story is a member of the Wing.