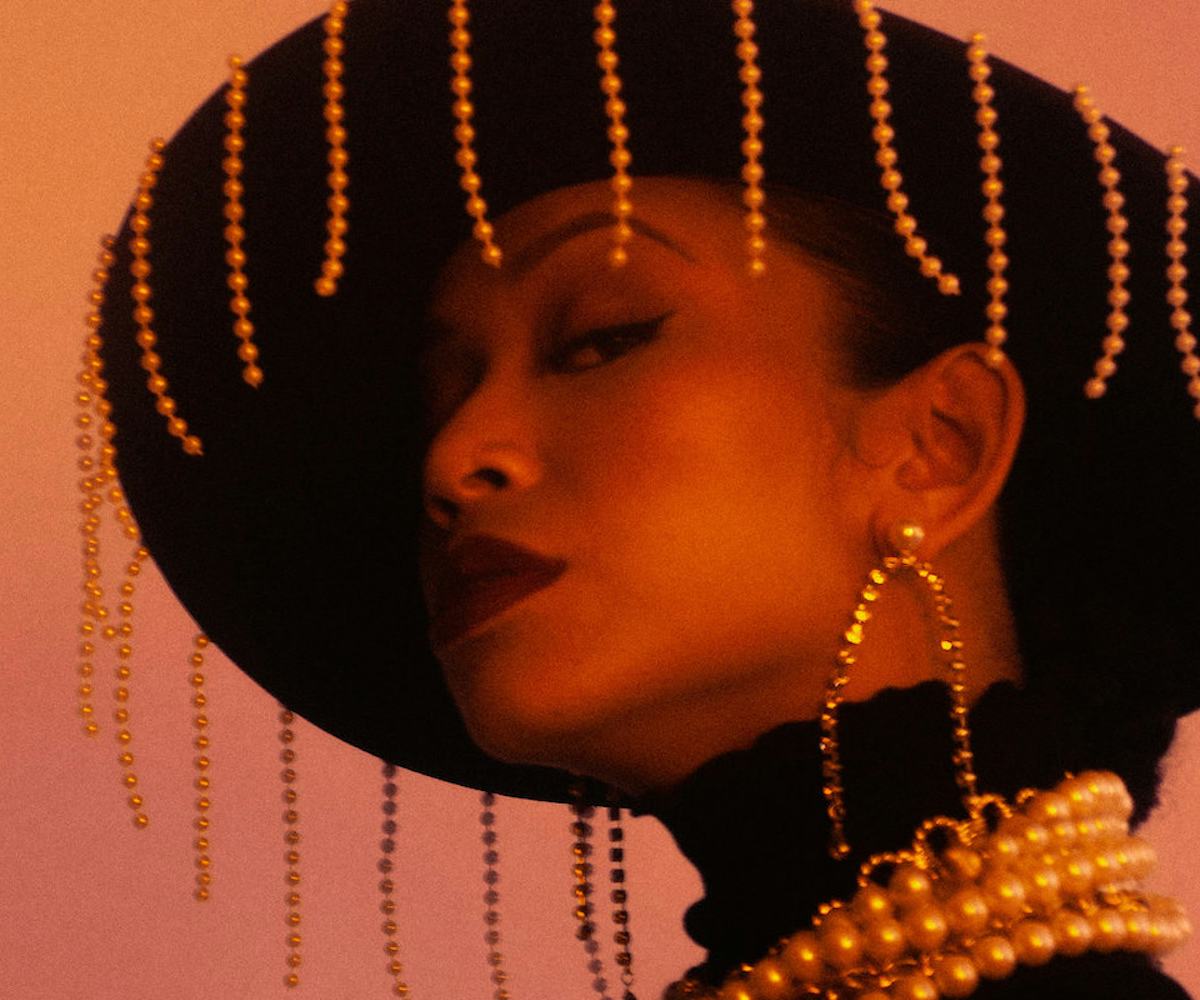 Photo by Kanya Iwana
Zamaera Ditches Old Habits And Reaches New Heights On 'Z'
After opening for the likes of SZA and Vince Staples, Zamaera is ready for her grand debut
It's rare that a musician's debut feels fully realized, but such is the case for Zaemaera and Z. With it, the Malaysian-born artist pulled together her poetic lyricism in a totally new way and produced an EP that is nothing short of extraordinary. Today, she premieres the EP and an accompanying documentary The Chicago Sessions exclusively via NYLON.
"I had to get out of my comfort zone," Zamaera tells NYLON, explaining that her work on Z constituted her first time writing in front of others, which presented a unique challenge for her. "Usually I would prepare my lyrics beforehand and then come into the studio ready for vocal recording, but this time, it was completely different."
Following up on a series of singles dating back to 2017's "Helly Kelly," Zamaera recorded Z with a live orchestra, exploring the furthest reaches of where her talent could take her. Her poetry finds new life amongst a modern sampling of The Fugees, her smooth, soulful vocals not faltering as she experiments with sounds much more vulnerable than her initial single offerings.
She describes the writing (and re-writing) process as "nerve-racking, but really exciting at the same time," as she had to do everything in the presence of producer Floyd "Timeless" Thomas. "We kept on re-recording the same lines, until it sounded like what we imagined in our heads," Zamaera explained, for the first time receiving vocal direction from another person. "But it was truly amazing because Floyd really wanted to bring the best out in me. Now I just, crave for that same energy every time I'm in the studio," she says. "I use The Chicago Sessions as a point of reference to always push myself in getting better."