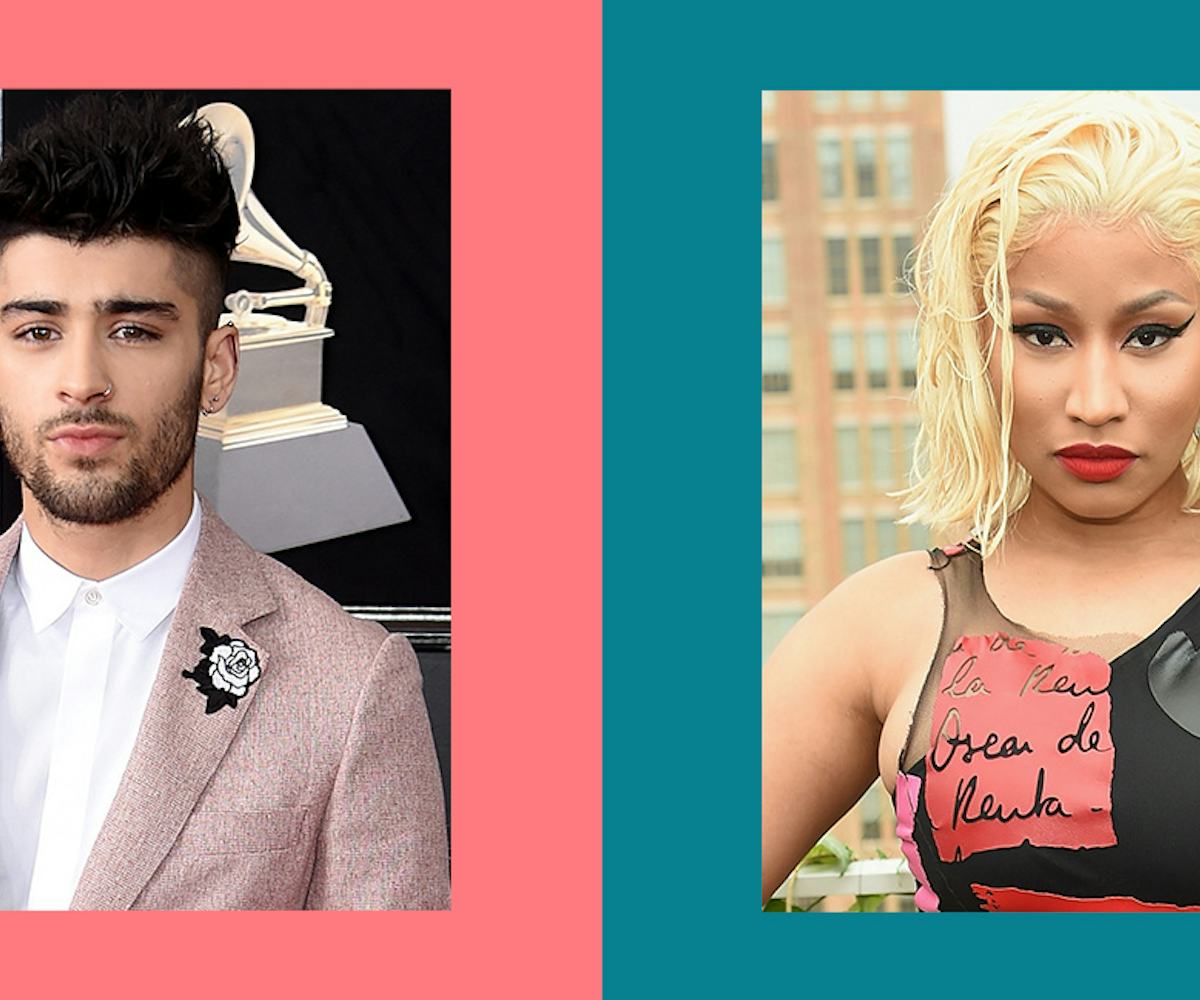 Photos by Jamie McCarthy and Dimitrios Kambouris/Getty Images
Zayn And Nicki Minaj Teamed Up For A New Song
Listen to "No Candle No Light" here
In their first collaborative effort, Nicki Minaj and Zayn Malik have teamed up for new single "No Candle No Light." The song is about a relationship that just isn't working anymore, featuring catchy hook: "I woke up on the wrong side of you." Minaj opted to flex her alto vocals in harmony with Malik, only briefly rapping a few lines to close out the track.
The collab comes three months after Minaj released her fourth studio album, Queen. Malik has released a steady stream of singles in 2018, most recently "Fingers," but no official release date or title for his next album has been shared.
Earlier this month, Malik made headlines when he admitted to not having made friends during his tenure in One Direction. Hopefully, a working relationship with Minaj could lead to even more bops and an introduction to some new pals.