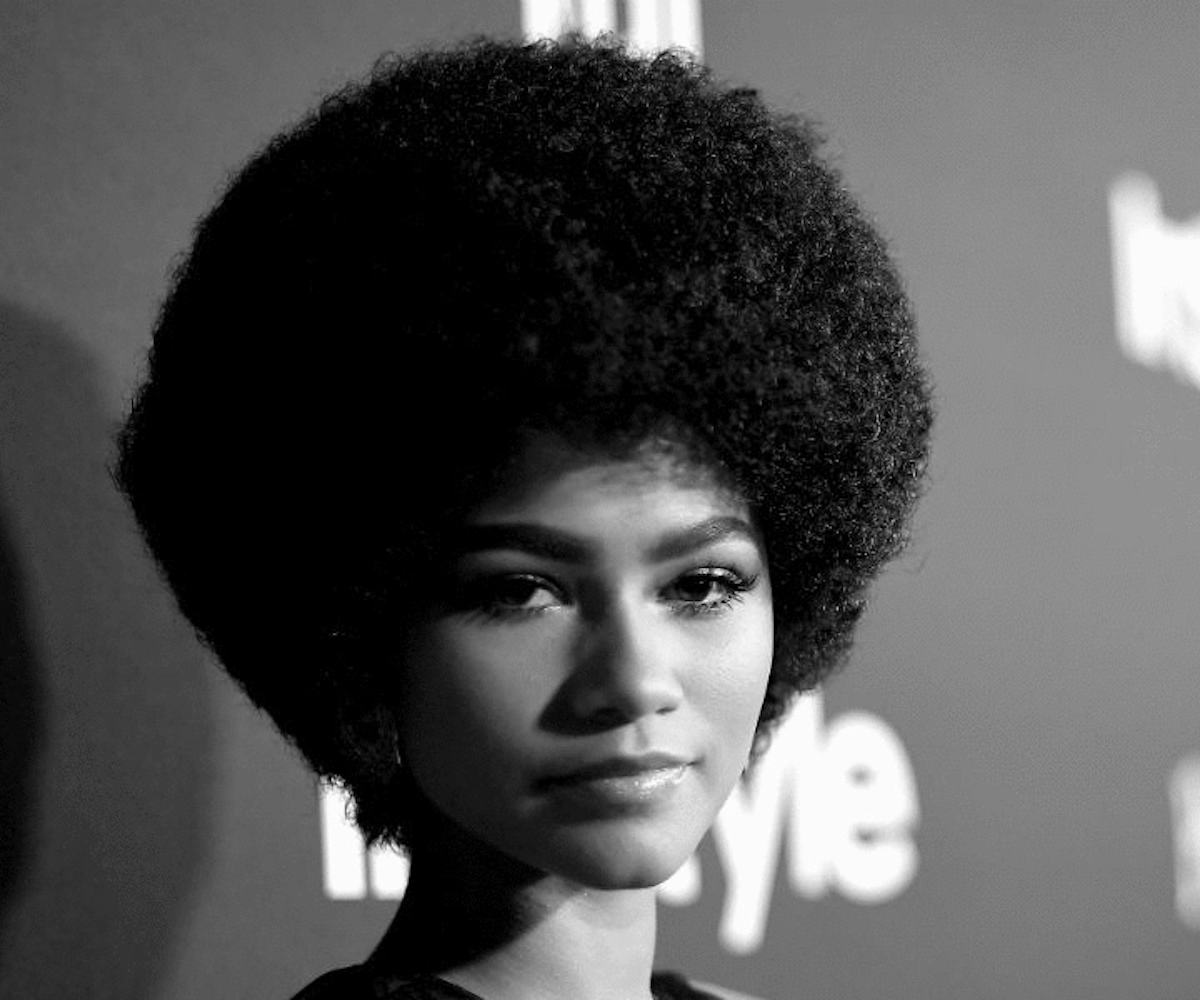 Photo by Matt Winkelmeyer/Getty Images for InStyle.
Zendaya "Wouldn't Mind Playing" Angela Davis In A Movie One Day
Here's why it would be the perfect fit
Zendaya is set to star in the upcoming HBO series Euphoria, but she's already thinking about her next project. In a new interview with Vogue,the actress—who recently appeared in the second season of The OA—mentions that she "wouldn't mind playing Angela Davis in a movie one day."
She doesn't elaborate any more than that, but, as the writer for the piece points out, it would be a pretty great fit. Not only does Zendaya hail from Oakland, California, where the Black Panther Party was founded, but she also frequently posts about issues pertaining to the Black Lives Matter movement and encourages fans to take action against injustice. Though Zendaya says she doesn't' consider herself an activist, she does hope to continue to use her platform to help. "You've got to listen to people," she says. "Talking is important. But walking the talk is important, too."
The actress also played slight homage to Davis a couple of years ago by wearing an afro on the red carpet. So, she's already got the look down.
Zendaya also revealed more information about Euphoria in her interview, which sounds like it will basically be a 2019 version of Skins. She plays Rue, a young anxiety-prone drug addict "in search of calm and connection and, top priority of all, a high that can quiet her gyrating mind," as Vogue details.
You can read the full interview here.