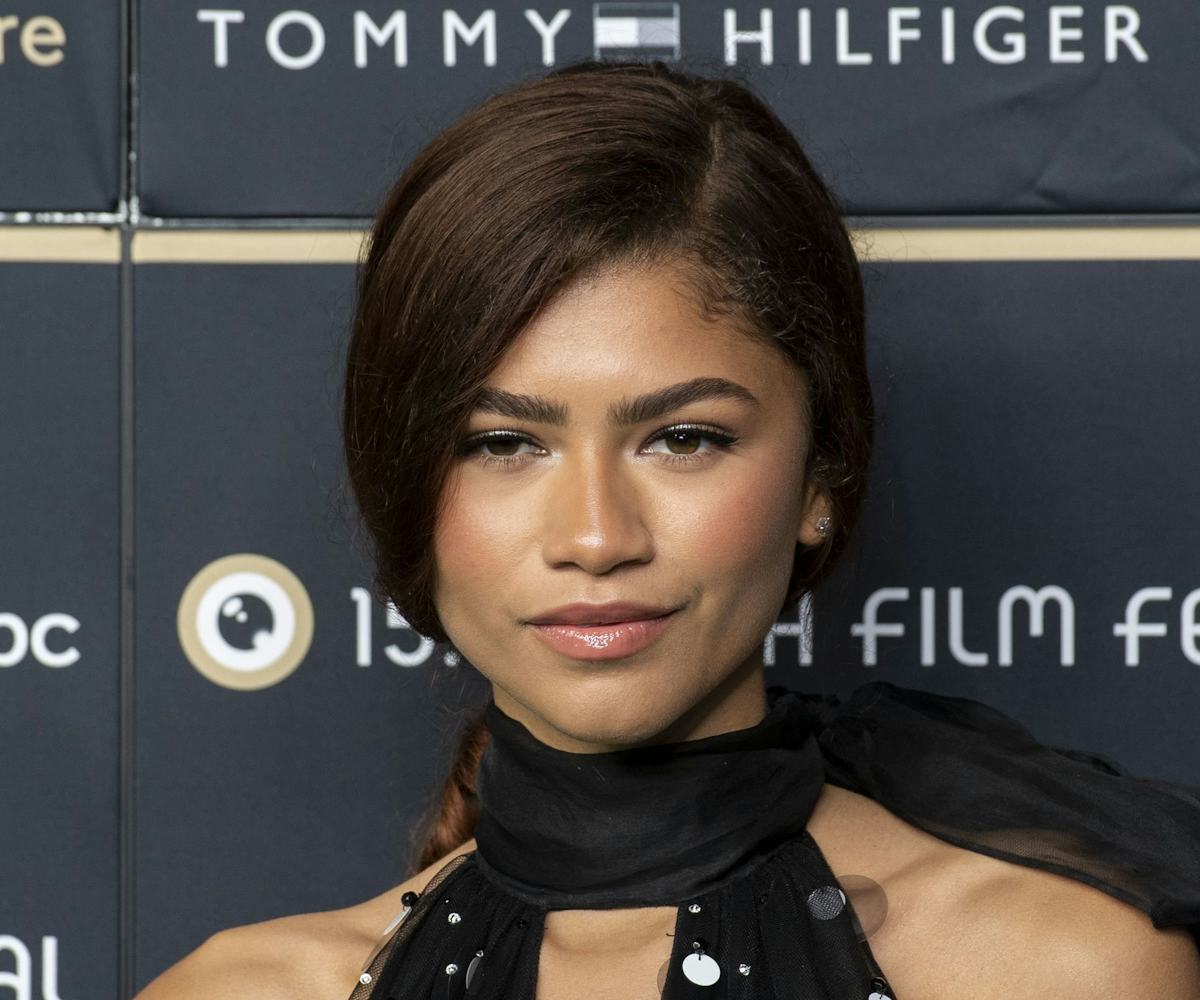 Photo by ENNIO LEANZA/EPA-EFE/Shutterstock
'Euphoria' Gave Zendaya "A Lot of Anxiety"
The actress opened up about mental health in new interview
Zendaya is the latest cover star for Elle's Women in Hollywood issue—and she's in good company. The multi-star cover features celebrities like Mindy Kaling, Lena Waithe, Melina Matsoukas, Jodie Turner-Smith, and Dolly Parton who all opened up about charting their own paths in the industry. For Zendaya, that meant moving out on her own at 20 and stepping into the career-defining role of Rue on the HBO hit Euphoria.
But there are two sides to everything. "Even though Euphoria coming out was amazing and exciting, it was also extremely stressful. It gave me a lot of anxiety every week," she shared in an interview with Elle. Zendaya also opened up about her struggle with anxiety: "That's something I deal with; I have anxiety. I already know after this interview is over, I'm going to spiral about it for weeks."
She also spoke about her connection to Rue—"It didn't feel fake to me; it felt like she was me in another version of my life"—describing the character as "a combination of my shit and [show creator] Sam [Levinson]'s shit."
Ultimately, Zendaya says the role helped her grow and made her more confident in her abilities as an actress. "People actually saying I did a good job at my craft... it's like, 'Damn, I did work hard. I'm glad you see that'... I should finally own that; it's liberating. I feel lucky."
Read the full interview here.