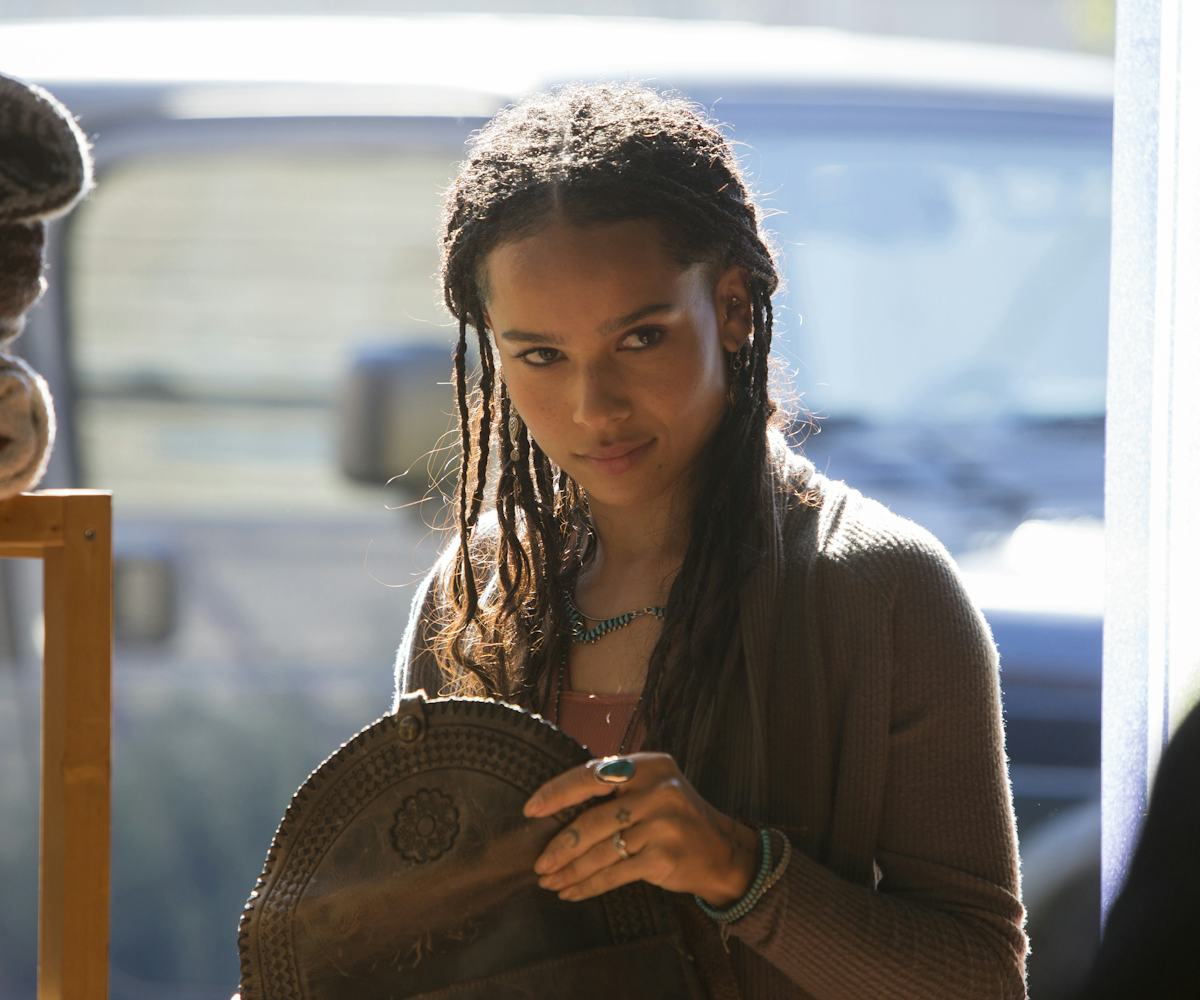 Photo courtesy of HBO.
Zoë Kravitz Was Just Trying To Get "Laid" And Got A Fiancé
She revealed how she met Karl Glusman
As Big Little Lies prepares to return for its second season on June 9, Zoë Kravitz is front and center as the cover girl for British Vogue. But premiere day isn't the only thing occupying her mind these days. Kravitz is also getting married this month, and I think it's safe to say she didn't see this coming when she first met her fiancé, Karl Glusman.
Kravitz, who lives in Brooklyn, met Glusman through friends who knew exactly what she was looking for. "My friend knew that I wanted to meet someone—not even to get serious, I think just to get laid, to be completely honest with you—and he brought Karl." While romance novels would have us believe that love stories begin with picture perfect introductions in secret gardens, and Brooklynites insist that you can't meet anyone unless you're on a dating app, Kravitz offers up an alternative I can get behind: casual sex. "I love that it wasn't on an app and that it wasn't on a movie set," she told the magazine.
Their in-person meeting meant that Kravitz had to navigate those uncomfortable moments where you're not sure if you're on the same page. She recounted: "I instantly felt something—then he turned around and started talking to the blonde girl next to him and I was like, 'Wait, what?' But he later told me that he was just nervous." It looks like it all worked out in the end.