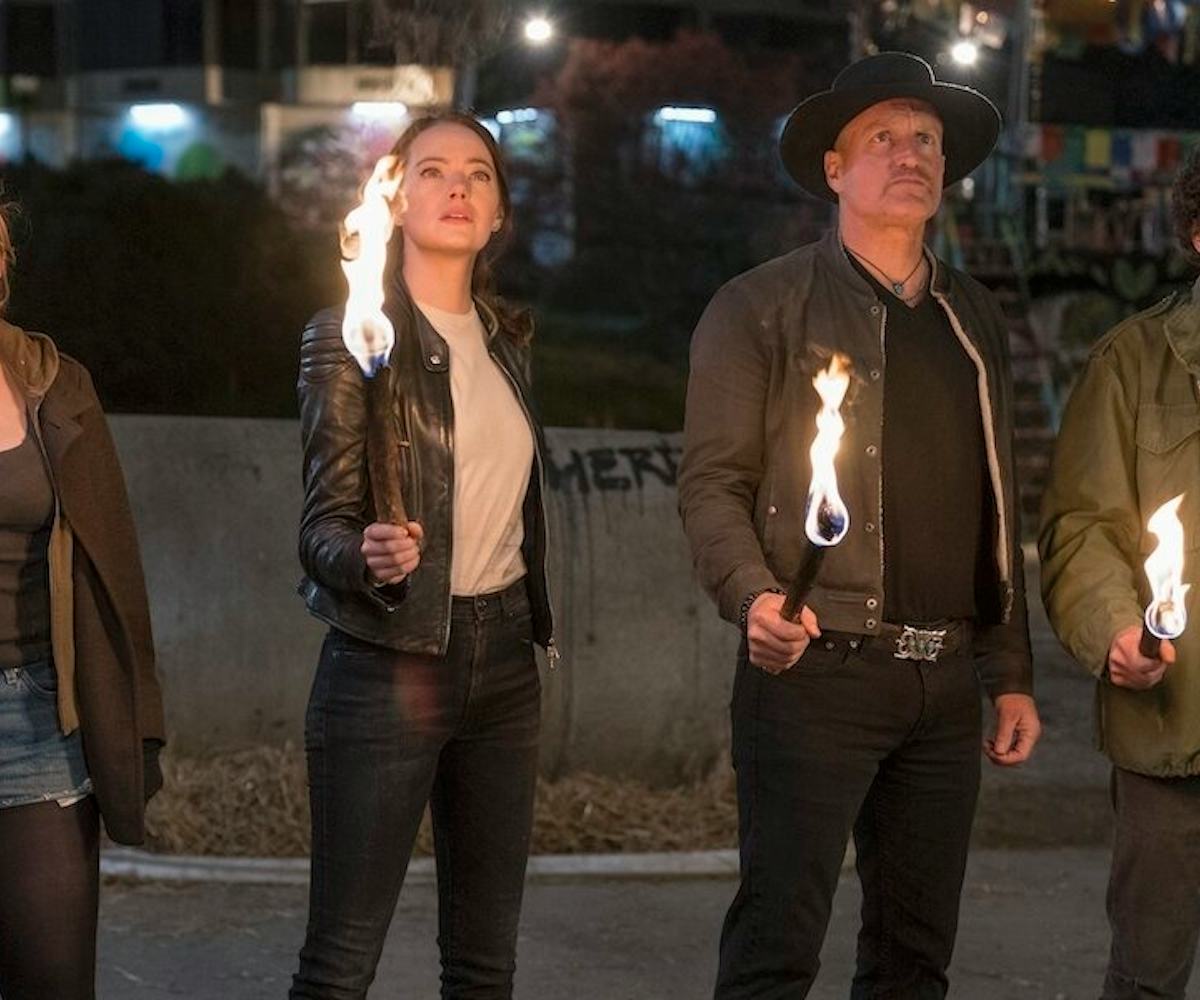 Photo by Jessica Miglio
Abigail Breslin Runs Away With Stoner Boy Avan Jogia In 'Zombieland 2' Trailer
Emma Stone, Woody Harrelson, Jesse Eisenberg, Zoey Deutsch, and Rosario Dawson also star in the sequel
After 10 years, the Zombieland crew still has plenty of undead to fight off. In the trailer for Zombieland: Double Tap, released today, Little Rock (Abigail Breslin) runs off with a stoner boy, played by Avan Jogia, just after moving into the White House with Columbus (Jesse Eisenberg), Wichita (Emma Stone), and Tallahassee (Woody Harrelson).
Apparently, in the decade that has past since the original film, "zombies have evolved" and gotten more difficult to kill. Filmmaker Ruben Fleischer told Entertainment Weekly,"The one that's causing the big threat are the T-800 zombies, that are stronger, faster, harder to kill." To make things even more challenging, the group must now track down the runaway couple while also slaying zombies.
So why does Little Rock run away? She is tired of being called "little girl," and running away into the zombie-filled wilderness somehow seemed like the better option. As the search for her ensues, stereotypical dumb blonde Madison (Zoey Deutsch) joins the group on their journey, clearly putting Wichita on edge. Rosario Dawson also tags along as "badass zombie killer" Nevada, per EW, and has Tallahassee put in his place in the few glimpses we see in the trailer.
Watch the trailer for Zombieland: Double Tap, below, ahead of its October 18 theatrical release.