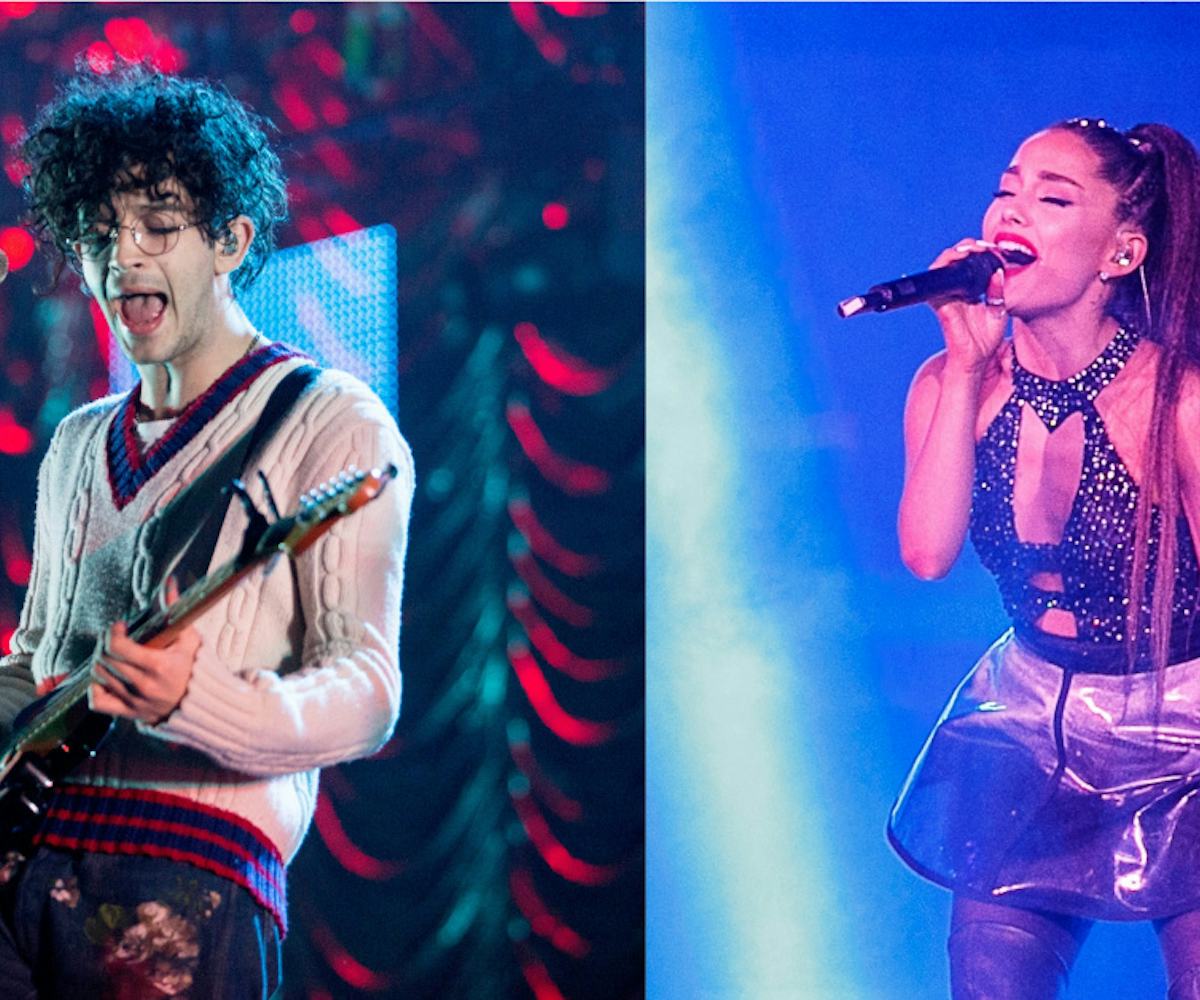 Photos by Ross Gilmore and Rich Polk/Getty Images
The 1975 Covered Ariana Grande's "Thank U, Next"
Turns out Matty Healy is a fan of the singer
Before the drop of their third studio album, The 1975 stopped by the BBC Radio 1 Live Lounge and shared a cover of Ariana Grande's latest single, "thank u, next." Lead singer Matty Healy joked, "[Ariana's] got a great voice. And I don't. So I'm gonna sing one of her songs."
Healy revealed that he might be becoming more of Grande's fan, noting that she seems to be a "protagonist" in the lives of many people. He adds that she's "somebody I've started to really care about for some reason. She's had a right old tough time and I like her a lot. I think she's cool."
Click forward to 2:23:45 to hear the band's cover, or kick back and listen to the entire interview here. The 1975's forthcoming album, A Brief Inquiry into Online Relationships, is set to be released on November 30.
Earlier this month, Grande released "thank u, next" after a series of subtweets at her ex Pete Davidson. The bop has since inspired some truly incredible memes and will soon have what looks like a Mean Girls-themed video.