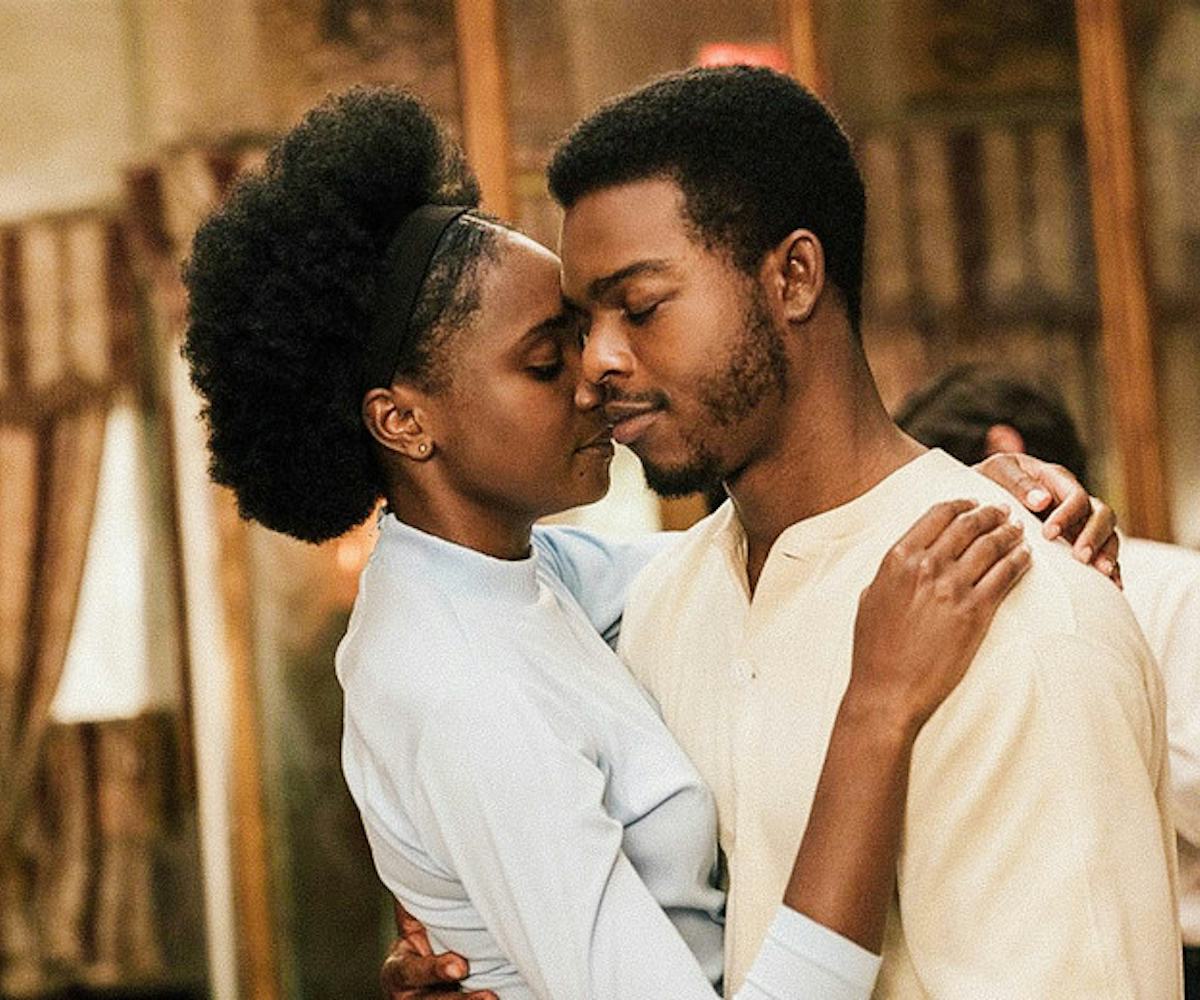 Photo courtesy of Annapurna Pictures.
All The Oscar Nomination Snubs & Surprises To Passionately Tweet About
Barry Jenkins deserves more
This morning, at the ungodly hour of 5am PST, Tracee Ellis Ross still looked better than you as she stood next to Kumail Nanjiani and announced the nominations for the 2019 Oscars—and, as the old adage goes, you can't please everybody. But thankfully, those of us who are displeased can complain about it to whoever hasn't muted us on social media. So get your Twitter fingers ready because you'll need them as I take a closer look at the snubs and surprises from this year's nominations.
Black Twitter, myself included, is outraged that Barry Jenkins's Moonlight follow-up, If Beale Street Could Talk, was not nominated for Best Picture; nor was Jenkins acknowledged with a Best Director nod, despite appearing in the Best Adapted Screenplay category. An adaptation of James Baldwin's 1974 novel of the same title, it tackles the disproportionate effect of the criminal justice system on black lives by putting it at odds with a painfully tender love story between New Yorkers, and is one of, if not the, most beautiful films I've ever seen. It was a gift from the cinematic gods, and I'd hoped the Academy would have acknowledged that. So where's the cinematography nomination? And, at the very least, Beale Street deserved more performance nominations. Colman Domingo, who played the kind of father I wish I had, deserved a Supporting Actor nod right alongside Regina King's for Best Supporting Actress. At least Nicholas Britell's original score for the film—which will make you weep—received the recognition it deserved. Small victories.
I also want to be more upset that Ryan Coogler didn't get a Best Director nod for Black Panther, but it's hard to be too disappointed considering the sheer number of nominations the film received: seven. It was acknowledged for Best Original Score and Song, Production Design, Sound Mixing, Sound Editing, and, to make sure that we know it was a great movie to see as well as hear, Best Costume Design. Plus, it got the coveted Best Picture nod.
With people of color-focused Blackkklansman, Green Book, and Bohemian Rhapsody also nominated in the Best Picture category, the Oscars appear to be making strides to diversify the kinds of stories it uplifts. This may just be the biggest surprise of them all. We all know the hashtag: OscarsSoWhite. It's a tide the Academy is still swimming against—for example the lack of people of color in the Lead Actor and Actress category save for Rami Malek and Yalitza Aparicio remains troubling—but it's moving.
Still need ammo? Here are a few other reasons to beef with the Academy today: (a) Nicole Kidman did a hell of a job playing the conflicted mother of a gay son whom she admits to, and then rescues from, a gay conversion school in
Boy Erased
(b) John David Washington (yes, son of the Denzel Washington), could have easily taken Bradley Cooper's place on the Best Actor list for
Blackkklansman
and (c) for the love of god, please give Spike Lee his Director win this year. Lee not having this award is to the Oscars what Beyoncé's missing Album of the Year win is to the Grammys.