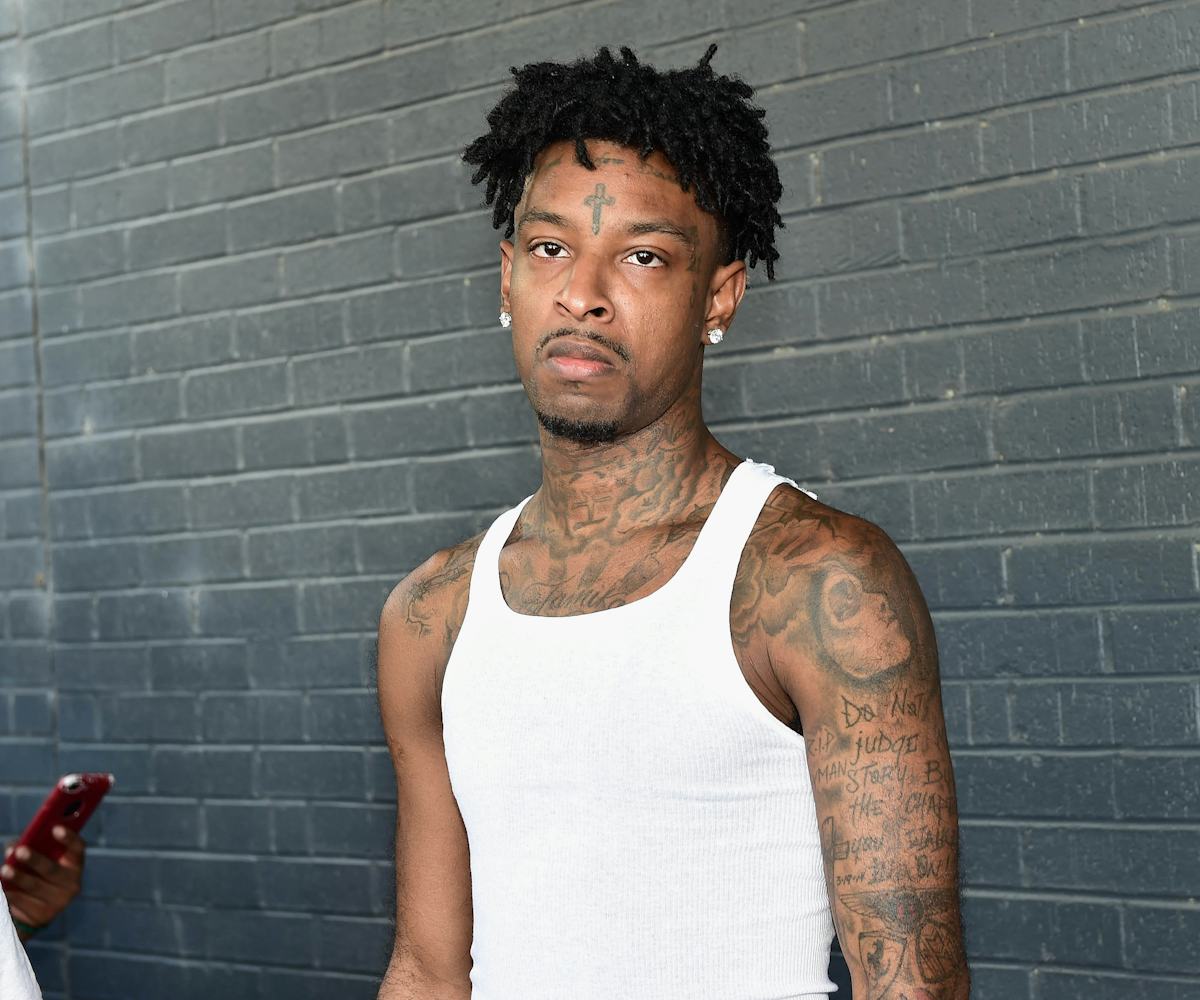 Photo by Moses Robinson / Stringer / Getty Images.
There's Nothing Funny About 21 Savage's ICE Arrest
His national origins can't be the only narrative that comes out of this
The most shocking news of the weekend had nothing to do with the Super Bowl, it came after reports surfaced that 21 Savage (real name Shayaabin Abraham-Joseph) had been detained by U.S. Immigration and Customs Enforcement (ICE) and placed into removal proceedings to be deported back to the U.K. Apparently 21 Savage is British. According to reports, he entered the United States with a nonimmigrant visa as a teen in 2005 and became an "unlawful citizen" when it expired in 2006. The rapper has proudly claimed Atlanta as his hometown and was assumed by many to be a U.S. citizen. Now, the internet is doing that thing it does when it gets wind of surprising celebrity news: making memes and joking about it.
Comedic reactions aren't surprising given the oddity of the circumstances. However, we can't let Abraham-Joseph's unexpected national origins be the only narrative that comes out of his arrest and possible deportation. In fact, ICE is intentionally pulling the hip-hop community's interest in authenticity to discredit the rapper. CNN correspondent Nick Valencia says that an ICE spokesperson told him that Abraham-Joseph's "whole public persona is false." Meanwhile, his criminal background—he was convicted on felony drug charges in 2014—and self-described gang affiliation are all details that are being used to justify his deportation.
Abraham-Joseph is just one of millions of people who have made the United States their home since childhood. Now, his entire life could be uprooted at any moment thanks to a conservative obsession with border policing that goes against the very principles upon which this country was founded.