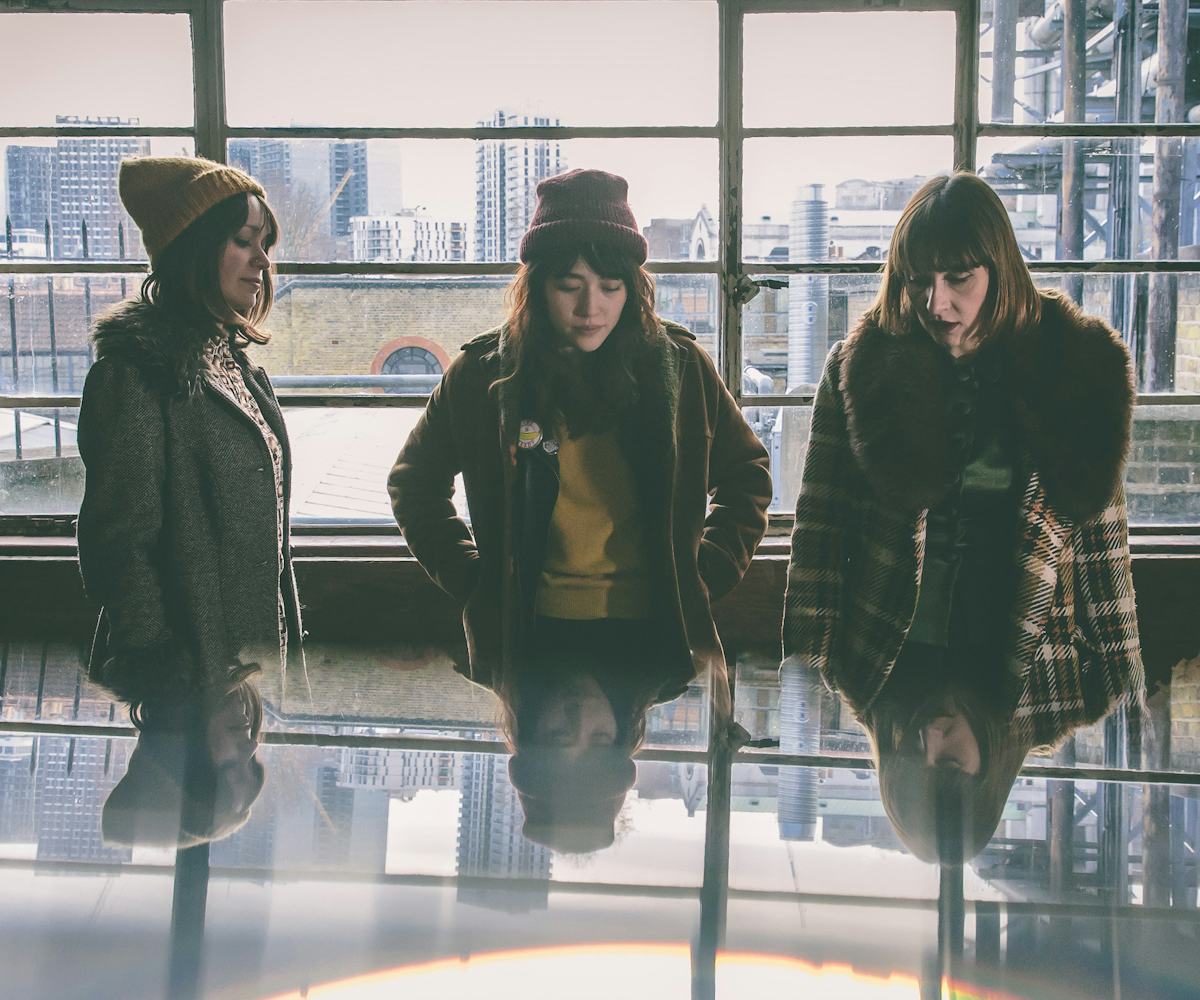 Photo by Alex Charilaou
Battle Your Bottled-Up Anger With This Punk Trio's New Video
Abjects premiere "The Storm" exclusively with NYLON
The origins of Abjects' sound cannot be pinned down to one singular place. The three members hail from across the globe and bring with them specific sonic influences: Singer-guitarist Noemi is from Spain, bassist Yuki is from Japan, and drummer Alice is from Italy. Though they come from all over the map, they've carved out a unique niche for themselves with their music.
Ahead of the release of the group's debut record, they share their latest single and video "The Storm," a song about frustration and longing, exclusively via NYLON.
As Noemi explained to NYLON, the track is "about the tension and internal battle a person goes through when they're feeling really angry but doesn't want to let it show." The video, though, takes a lighter approach to the tumultuous emotions, arming Noemi's friend Lala "with water gun and skateboard," and follows her down the Barcelona streets "until she finally finds her nemesis and dares her to a satanic ping pong game."
Watch the visuals for "The Storm" and catch Abjects on tour across the U.S. and Japan during the dates below. Pre-order Never Give Up here, whichcomes out on February 15 via Yippee Ki Yay.
3/2 – New York, NY @ Coney Island Baby
3/3 – Cleveland, OH @ Now That's Class
3/8 – Atlanta, GA @ Star Bar
3/9 – Memphis, TN @ Bar DKDC
3/11 – Austin, TX @ SXSW
3/12 – Austin, TX @ SXSW
3/13 – Dallas, TX @ Parade of Flesh's NSFWknd
3/14 – Austin, TX @ SXSW
3/15 – Austin, TX @ SXSW
3/16 – Austin, TX @ SXSW
3/19 – Jacksonville, FL @ Root Down
5/15 – Tokyo @ Green Apple
5/16 – Matsumoto @ Give Me Little More
5/17– Hamamatsu @ Kirchherr
5/18 – Kyoto @ Pop Pizza
5/22 – Tokyo @ Three
5/23 – Osaka @ Night Wax
5/24 – Nagoya @ Bar Ripple
5/25 – Tokyo @ TBA