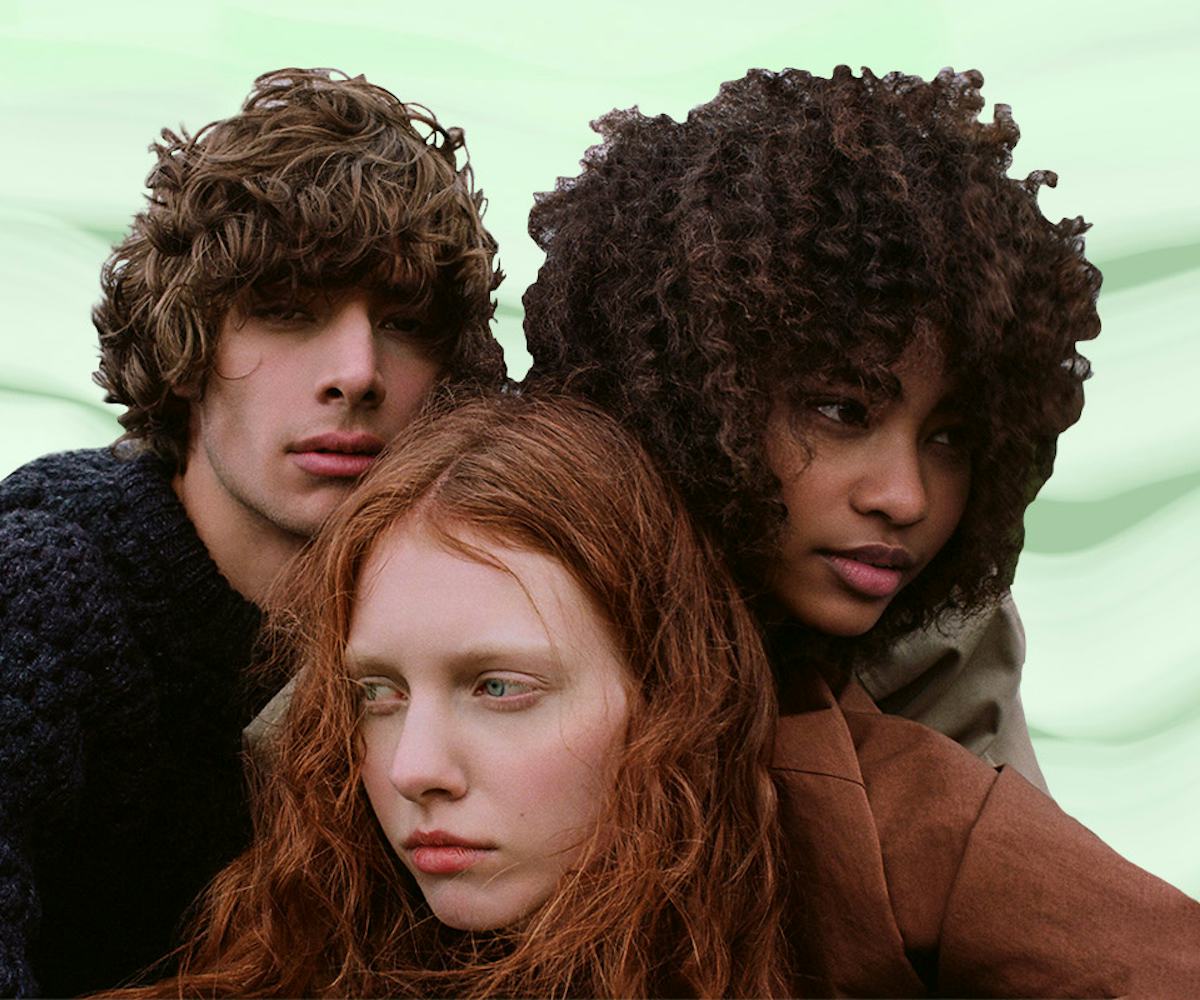 Photo courtesy of Act+Acre
What To Know About Cold Processed Hair Care
For Act+Acre, it's more than just clean ingredients—the process of getting there is just as important
Welcome to The Green Scene. Twice a week during the month of April, we're highlighting the designers and brands working to make the world of fashion and beauty a greener, more sustainable place. The brands to support are the ones making a difference; check back every Tuesday and Thursday to meet your new favorites.
Let's face it—clean and ethical hair brands are hard to come by, especially when you compare them to the amount of similarly clean skin-care and cosmetics brands that exist today (but more about that, later this month.) That's why, when we do find a hair brand that falls into this category, we're instantly hooked. And Act+Acre, a genderless brand with a heavy focus on scalp health, is our newest obsession.
Act+Acre considers itself more of a wellness than a hair brand, setting out to create a new standard of care—one that focuses on long-term health rather than short-term results. Based on the premise that healthy hair begins at the scalp, its three-product lineup is simple, an offering of essentials sans any bells and whistles: a hair cleanser, a conditioner, and a pre-wash detoxing scalp treatment.
What makes Act+Acre so unique is how it creates its products, using a patented Cold Process Method, a first within the beauty industry. Typically, when hair products are created, artificial ingredients are added to the formula as natural nutrients evaporate during the traditional high heat production process. Act+Acre uses a hyperbaric chamber, ice cold water, and pressure (1200 pounds of it) to break down the ingredients while retaining all of the efficacy, allowing for clean, environmentally friendly ingredients and toxin-free formulas that perform.
It's not just about the clean ingredients, though. What's also important is that this process uses 90 percent less energy and water than traditional production methods, making it way more sustainable than your run-of-the-mill drugstore shampoo—and even your favorite luxury brands.
That's not all the brand does to ensure it's working against hurting our planet. All of Act+Acre's partners (those who help make the product what it is) must also subscribe to sustainable business practices and healthy wages. The brand's bottles are made from PETG1, the most recyclable form of plastic. The rest of the packaging is fully recyclable from inside out; made of corn foam, it's entirely natural, biodegradable, edible, backyard-compostable, uses 70 percent less energy, produces 80 percent less greenhouse gases compared to traditional packaging, and dissolves in water.
Helen Reavey, who founded the brand along with her husband, explains why there's a lack of eco-friendly hair-care products on the market today. She believes that, up until recently, the science behind the process of creating shampoo and conditioner was never truly challenged. "The industry had just accepted that, in order to make these products, we must use very high levels of heat, sulfates, and parabens to achieve a favorable product." This was something that Reavey didn't agree with, which is how, with the help of chemists and botanists, she came up with the brand's method of cold-processing.
Additionally, it's not easy or cheap to package them in a sustainable manner. "When it comes to packaging, you have to remember that these items will be living in a hot, steamy, wet shower, so immediately, you're limited when it comes to packaging, as glass is obviously not a viable option," she says. "PETG1 is a costly plastic that not many vendors worldwide produce. So, most brands opt for the cheapest and most user-friendly, non-recyclable, squeezable plastic."
Still, as brands—both in beauty and spanning categories beyond—begin to work toward a more sustainable existence, Reavey believes that hair care will become a bigger part of this movement. "I really see the future of hair care being focused on the method and process behind how the products are being made," she says. "There are constant breakthroughs ingredients, but no one is thinking of the actual mechanics and science behind it. To date, the industry has been satisfied with using heat and chemical emulsion to formulate their products, but we have changed the game with our Cold Process Method."
You can shop the full offering of Act+Acre's scalp wellness products at ActandAcre.com.