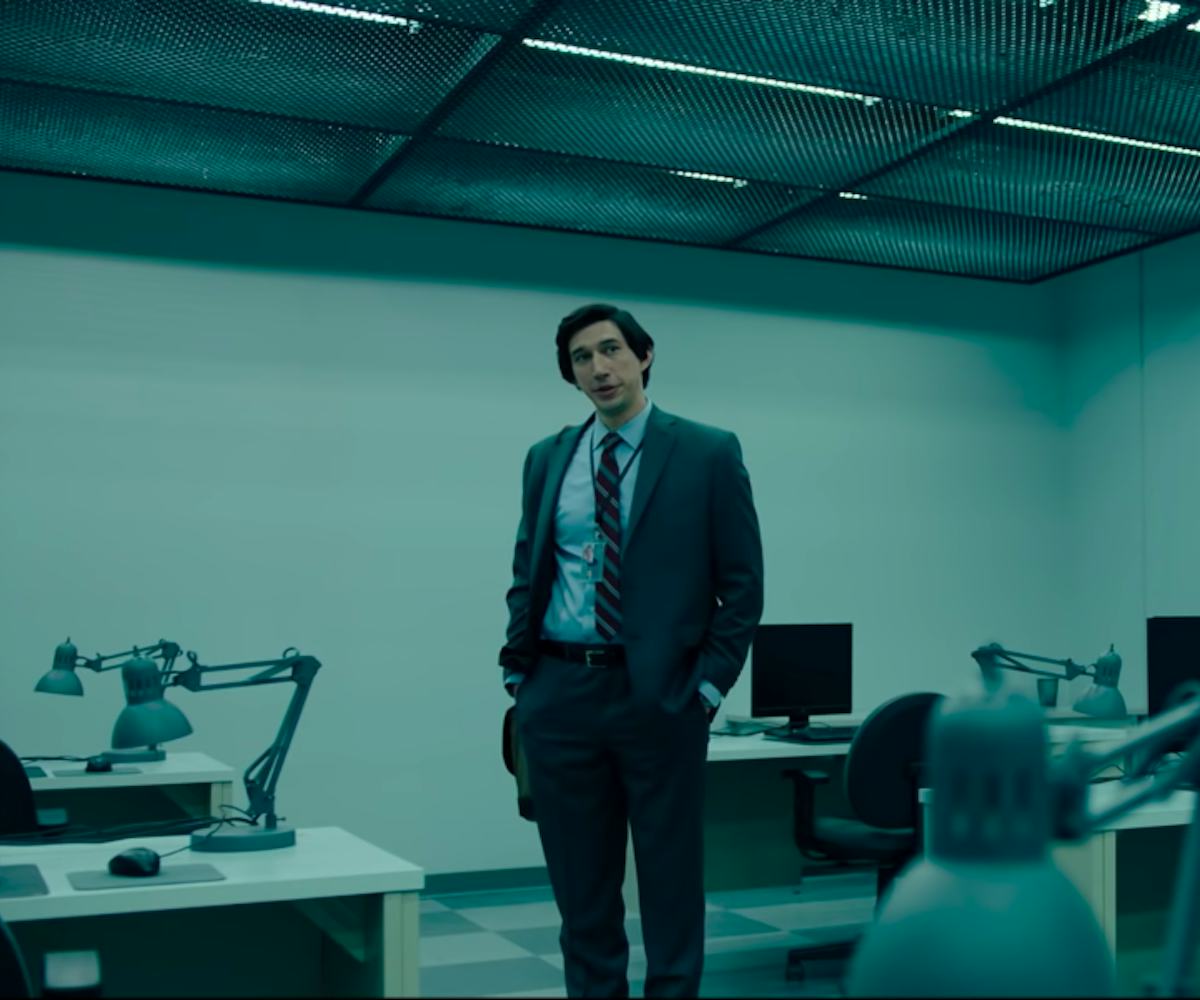 Photo courtesy of Amazon Studios.
Adam Driver Tries To Expose CIA's Post-9/11 Torture Tactics In 'The Report' Trailer
Also starring Annette Bening and Jon Hamm
2019 is Adam Driver's year. He was nominated for a Tony for his role in a Broadway play, he starred in Jim Jarmusch's zombie-police comedy, and he is set to reprise his role as Kylo in the upcoming Star Wars: Return of Skywalker. Just this week alone, we got two emotional trailers for his upcoming Netflix film Marriage Story with Scarlett Johansson. Today, Amazon Prime dropped another Driver-driven project: The Report.
Based on true events, Driver plays U.S. Select Committee on Intelligence staffer Daniel J. Jones, who relentlessly leads an investigation into the CIA's Detention and Interrogation Program created in the aftermath of 9/11. As you can imagine, the CIA is resistant to his efforts because they're hiding the fact that they tortured detainees using what they called "enhanced interrogation techniques" and destroyed video evidence of the crimes.
Driver is joined in The Report by Annette Bening, as the Senator who tasks him with the assignment, Jon Hamm, and Maura Tierney. It hits theaters on November 15 and will be available on Amazon Prime on November 29. Watch the trailer, below.
It looks like Driver is slowly creeping up on another Oscar nomination, following his Supporting Actor nod for BlacKkKlansman. I would also be remiss not to mention that both of this week's sneak peeks have spawned yet another wave of debate about if we're attracted to him, and if so, why?