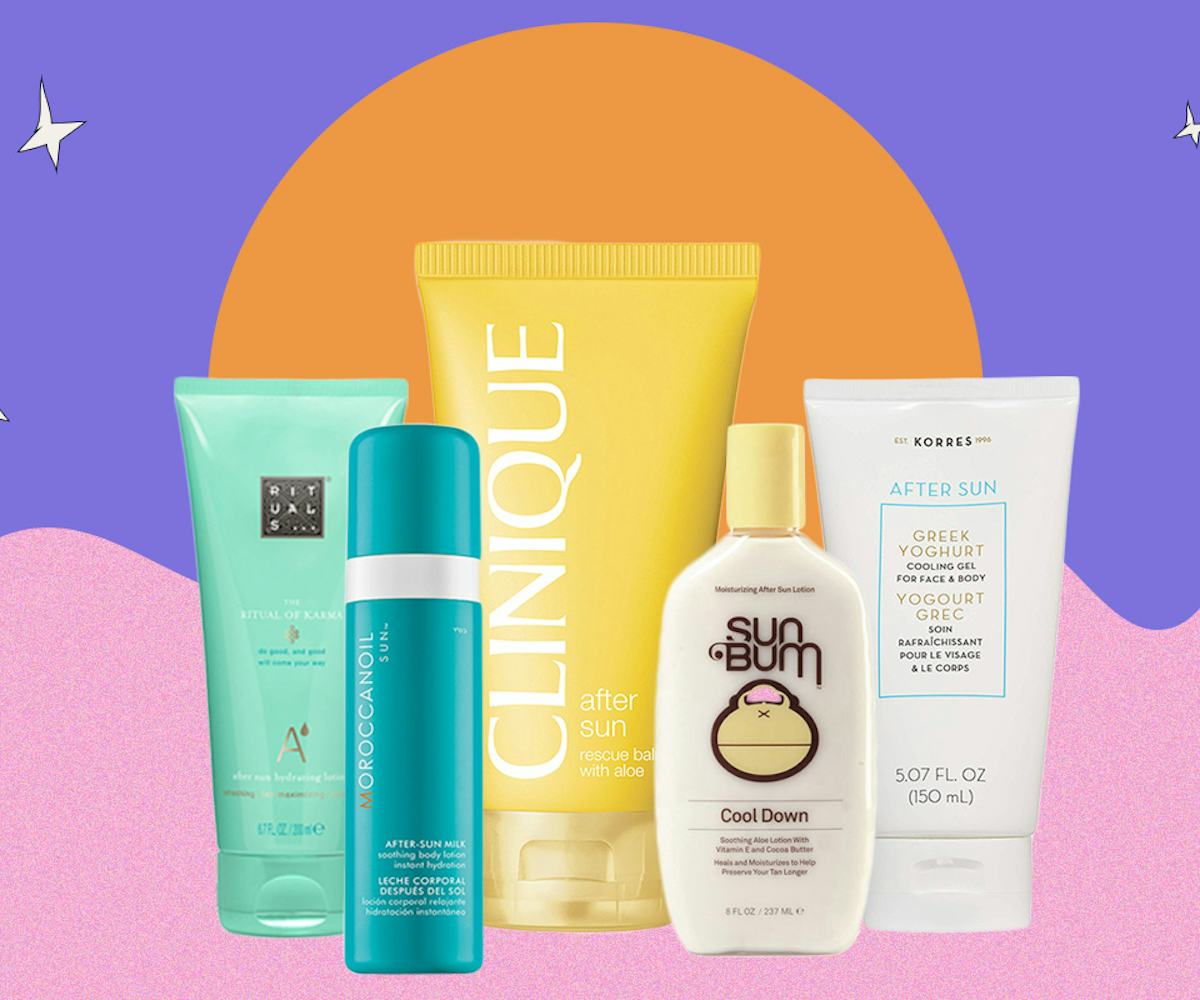 These Are The Best After-Sun Lotions For Women Of Color
Because, yes, you should be using one
Growing up, I heard the words "Black don't crack" more times than I can count, and like many women before me, I grew up believing those words to be true. And though I still think there is some truth in the old saying, I would be lying if I said I wasn't a little fearful of what could happen if I skipped my daily sunscreen application. (I'm going seven years strong!) Sun damage has long-term effects on all skin tones and types, especially as we age, and can cause hyperpigmentation, specifically in darker skin tones.
If you are anything like me, though, remembering to apply and reapply sunscreen all day every day can be annoying. And even when I do remember, I still often miss a spot when slathering SPF most mornings, so although I might not deal with peeling, hyperpigmentation is a real concern. That's why I recently added an after-sun lotion to my evening skin-care routine. After-sun lotions are formulated to refresh, hydrate, and soothe the skin thanks to healing plant extracts like aloe, while also helping to protect the skin from developing additional damage from UV rays.
I've rounded up the best of the bunch, below.
Vaseline, Intensive Care Body Lotion Aloe Soothe, $4.29, available at Target.
Sun Bum, Cool Down Hydrating After Sun Lotion, $11.99, available at Dermstore.
Moroccan Oil, After-Sun Milk Soothing Body Lotion, $29, available at Moroccan Oil.
Korres, After Sun Greek Yogurt Cooling Gel for Face and Body, $26, available at Sephora.
Coola, ER+ Radical Recovery After-Sun Lotion, $32, available at Sephora.com.
Clinique, After Sun Rescue Balm with Aloe, $29, available at Ulta.
Burt's Bees, Aloe & Coconut Oil After Sun Soother, $6.68, available at Jet.com.
Avène, After-Sun Repair Creamy Gel, $29, available at Walgreens.
Alba Botanica, Hawaiian After-Sun Lotion Kona Coffee, $9.20, available at Walmart.
Rituals, The Ritual of Karma After Sun Hydrating Lotion, $20.50, available at Rituals.
NYLON uses affiliate links and may earn a commission if you purchase something through those links, but every product chosen is selected independently.